Performance
Davide-Christelle Sanvee
Je suis Pompidou.e.x

In conjunction with the Fiac and the Swiss Cultural Centre in Paris, the Centre Pompidou is presenting an in-situ creation by Davide-Christelle Sanvee. A Swiss performance artist originally from Togo, winner of the Swiss performance prize in 2019, she develops a plastic and corporeal work by means of "infiltration, camouflage and absence".
Since 2019 she has worked on an ongoing cycle of performance that echoes architecture. Behind this passion for architecture the artist seeks essentially to develop tools to enable her to "be part of the landscape". Beginning with her life story, she creates a parallel between her long process of integration and her desire to establish herself like the foundations of buildings, which have been given permission to exist. She thus seeks to provide the public (whether informed or not) with an account of a current social and political situation in a specific place. A real and present sensation "this is what's happening where we are, while we are here together".
For the Centre Pompidou she imagines a new version of this cycle, imagined for and written in dialogue with its spaces and its collection, accompanied by an original artistic creation. In a powerful and discreet blending of sculptural, textual and choreographical elements, the work of Davide-Christelle Sanvee establishes correspondences between symbolic and political architectural structures.
Show more
Show less
Partners
La programmation Spectacles Vivants bénéficie du soutien de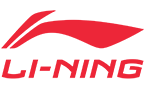 Avec