Theatre
Aurélie Charon, Amélie Bonnin avec la participation de Caroline Guiela Nguyen
Radio live - La relève
Continuing on from Radio Live, in which some fifty young people of more than thirty nationalities have testified to their stories since 2013, the Radio Live collective is launching a new cycle of narratives around the word: "emancipation(s)".
This new cycle begins with the creation of Radio live - La relève, a stage presentation based on the narratives of the lives of young people who break free from their family, from an inherited history, frontiers, prejudice, predestined lives. Based on these testimonies, Radio Live explores how to stage spoken documents with live presentations: a combination of filmed images and spontaneous speech in an ongoing dialogue between stage and screen, creating a resonance with friendships and a long-term dialogue between committed young people all over the world.
Show more
Show less
In the framework of Hors Pistes with the Paris Autumn Festival and the Hermès Enterprise Foundation in the framework of its New Settings programme
Radio live - La relève (The relief, 2021 creation)
Concept, image creation and stage writing: Aurélie Charon, Amélie Bonnin, Caroline Guiela Nguyen
Music: Dom la Nena and Rosemary Standley
Encounters from radio series and travel: Aurélie Charon and Caroline Gillet
With in alternance
Yannick Kamanzi, 27 years old, Kigali, Rwanda.
Amir Hassan, 29 years old, Gaza, Palestine / lives in Paris, France.
Inès Tanovic- Sijercic, 35 years old, Sarajevo, Bosnia.
Nour Benyounes, 27 years old, Marseille, France.
Hala O Rajab, 28 years old, Lattaquié, Syria / lives in Lyon, France.
Sumeet Samos, 26 years old, Delhi, India.
Martin France, 26 years old, Verton, France.
Gal Hurvitz, 34 years old, Tel Aviv, Israel.
Jonathan Haynes, 24 years old, Princeton, United States.
Production: Mathilde Gamon - radio live production
Coproduced with Les Spectacles Vivants -Centre Pompidou, Paris and the Paris Autumn Festival
With the support of the Hermès Enterprise Foundation in the framework of the New Settings programme
Show more
Show less
Partners
La programmation Spectacles Vivants bénéficie du soutien de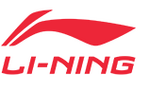 Avec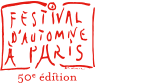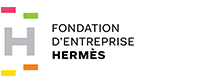 En partenariat média avec