Exhibition / Museum
James Coleman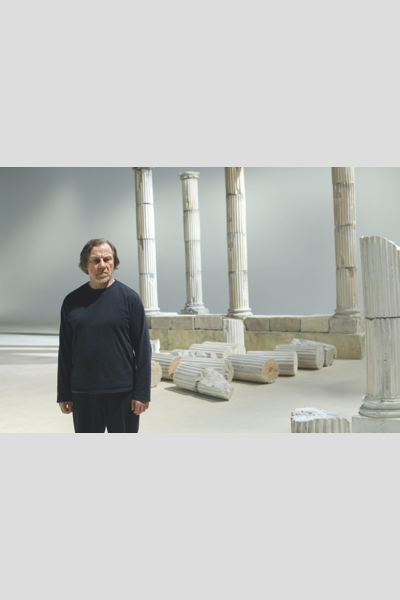 James Coleman, « Retake with Evidence », 2007 Interprétation : Harvey Keitel  Courtesy Galerie Marian Goodman  © James Coleman Photo © James Coleman
The Centre Pompidou presents a retrospective exhibition dedicated to Irish artist James Coleman, whose major works have, since the early 1960s, continued to deconstruct the function of images, operating at the boundaries of different traditions– of painting, photography and film. The exhibition reflects the exemplary interdisciplinary nature of an artistic production that has been acknowledged as an important source of inspiration by many contemporary artists, including Douglas Gordon and Tino Sehgal.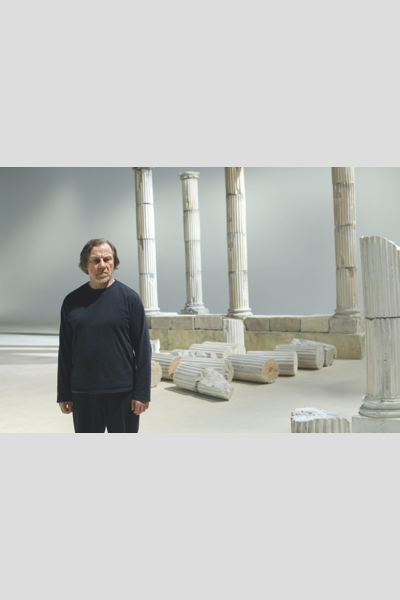 James Coleman, « Retake with Evidence », 2007 Interprétation : Harvey Keitel  Courtesy Galerie Marian Goodman  © James Coleman Photo © James Coleman
Born in 1941 in Ballaghaderreen, Ireland, Coleman laid the foundations of his work with his first films questioning visual perceptions using home-made optical tricks. Continuing his research in close connection with Dan Coleman, he soon drew lessons from minimalism. He implemented radically austere plastic systems, similar to those used during scientific experiments, through which he methodically explored the mechanisms of cognition. One of the series of works presented in the exhibition thus refers to the heritage of the psychology of form, like Playback of a daydream (1974), which plays off the well-known duck-rabbit picture, as well as Connemara Landscape (1980) and Still Life (2013-2016).
In the early 1970s, James Coleman invented the medium that would henceforth be associated with his name. Like with Slide Piece (1972), one of his masterpieces, he designed installations based on the projection of slides from a visible reel. The projection is accompanied by a synchronized soundtrack in which a narrative that has been scrupulously written by Coleman is read aloud by a narrator. The smooth, continuous nature of the spoken text contrasts with the irregularity and discontinuity of the projected images, producing a unique experience for the spectator, between broken and fragmented film and a photo album, elevated to the state of history painting.
Drawing on popular culture as well as art history, increasingly manipulating the codes of theatre, Coleman's major installations produced in the 1990s, such as Charon (1989) and Lapsus Exposure (1992-1994), deliver, in the words of the art critic Benjamin Buchloh, a veritable "archaeology of performance".
Show more
Show less
When
9 Jun - 23 Aug 2021
11am - 9pm,
every days except tuesdays
Online reservation required