Exhibition / Museum
Ettore Sottsass
The magical object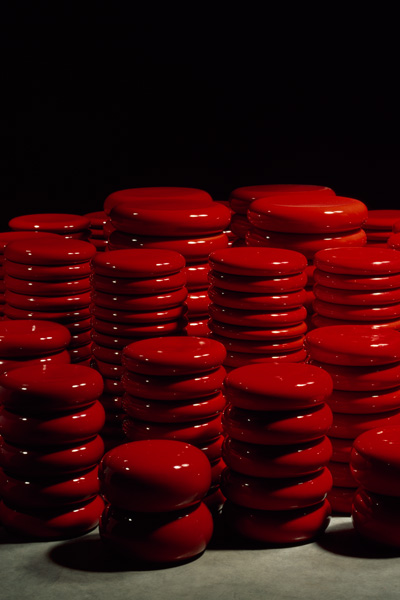 Ettore Sottsass, « Grande Altare », 1969. © Adagp, Paris. Photography : © Erik and Petra Hesmerg / Courtesy The Gallery Mourmans
The exhibition entitled « Ettore Sottsass, the magical object » brings together a unique collection of major historical pieces by Italian designer Ettore Sottsass (1917-2007), from the 1940s through to the 1980s. More than 400 works (drawings, paintings, design objects), 500 photographs and 200 original documents from the archives of the Kandinsky library underscore all the creative components of his work.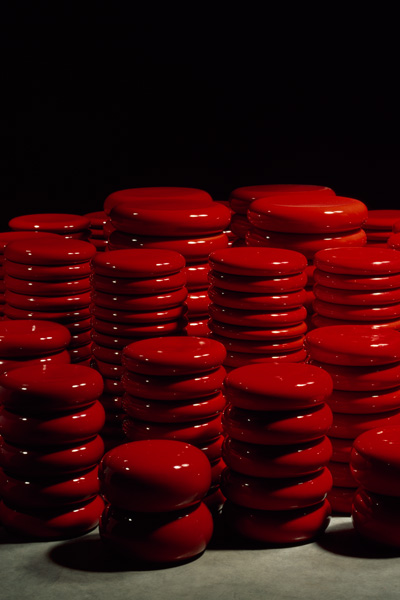 Ettore Sottsass, « Grande Altare », 1969. © Adagp, Paris. Photography : © Erik and Petra Hesmerg / Courtesy The Gallery Mourmans
Painting, sculpture, literature, modern avant-gardes and radical architecture are all displayed in the course of a chronological presentation. The high point of the exhibition is the partial reconstitution of an historic exhibition in Stockholm in 1969, with the presentation of an exceptional collection of monumental ceramics, reflecting his approach to « magical design ». For Sottsass, there was no difference between a ceramic item, a piece of furniture, architecture, a photograph or a text, each being a ritual punctuation of a cosmic whole.
As a designer, architect and writer, Ettore Sottsass Jr. (Innsbruck, Austria, 1917 – Milan, Italy, 2007) was a precursor at every stage of his life. Opposed to rationalism, he never ceased to lay claim to an emotional experience of objects. He envisaged design as a manner of reforging architecture, as well as weaving a new connection between human beings and objects: « I have always thought that design begins where rational processes end and magic begins ».
Show more
Show less
The exhibition begins with Ettore Sottsass's first creations, in the 1940s, nurtured by artistic and architectural avant-gardes – Cubism, Constructivism and Neo-Plasticism. At the time, he made works intended to be apprehended as «spatial constructions» (Spatial Model, 1947, Mnam-Cci coll.) and « architectural objects», at the intersection between painting, sculpture and models. In 1947 he founded his design agency in Milan and began to produce furniture items and projects for interior layout (Grassotti Cabinet, 1949, Mnam-Cci coll). For Sottsass, this was the time of his first experiments, in which he was at one and the same time, architect, designer, painter, sculptor, scenographer, graphic artist, critic, etc.
Ettore Sottsass made his very first ceramics in 1956. Clay is a humble material that connects man with the cosmos, opening the way to a «ritual and symbolic function» of objects. Following a trip to India in 1961, he caught a serious illness that led him to California, where he remained in hospital, between life and death, for long months. Punctuated by diagrammatic drawings, Ceramics of Darkness were born out of this sombre period in 1963. In 1969 he exhibited a set of monumental ceramics, between primitive architectures and shamanistic totems, at the Stockholm Museum of Modern Art (« Miljö för en ny planet», Nationalmuseum, Stockholm, 07/02/1969 – 09/03/1969), a partial reconstitution of which is presented in this exhibition. The «ritual weight» that Sottsass bestowed on objects can be found in all scales, including his creations of jewels. The years 1960-1970 were also a period of radical experimentation, between design and architecture, as evidenced by the Container Furniture (Mnam-Cci coll.) made in 1972 for the MoMA in New York.
Sottsass founded the Memphis group in 1981. With its liberating vision of design, Memphis established the bases for a different creative approach, highlighting the failure of modern ideologies in favour of the emotional and sensorial dimension of objects. The decorative revival introduced by Memphis in terms of motifs, colours, materials and a new expressiveness in objects opened the way to infinite experimentation with forms, presented in an immersive environment of motifs created by Sottsass (Bacterio, Serpente, Rete, Spugnato, etc.).
This exhibition also provides an insight into Ettore Sottsass's passion for photography as an instrument for capturing reality. For Sottsass, travel and photography were part of the same spiritual odyssey, nurturing his work and his concept of «magical thinking». Several hundred original photographs from the collections of the Kandinsky library will be presented.
Show more
Show less
When
13 Oct 2021 - 3 Jan 2022
11h - 21h,
every days except tuesdays
Booking strongly recommended
Partners
En partenariat média avec


A bénéficié du plan de soutien