Performance
Forced Entertainment
12AM : Awake & Looking Down

Five silent actors, a dressing room overflowing with garments and a series of placards… these are the apparently simple ingredients of an exceptional performance that is both hilarious and hypnotic, testing the capacity of the theatre to bring characters to life and to lead us to believe in its fictions.

"A nine-year-old shepherd", "The hypnotised girl", "Elvis Presley (the dead singer)", "An air hostess forgetting her divorce". Painted on cardboard placards, these names and characteristics summon up so many ephemeral identities for five players in search of characters. Throughout a five-hour performance, the protagonists try out these labels on themselves and on others, thus plumbing the gaps that exist between appearance and identity, actor and character, words and things. The public are free to enter and leave at will, and become attached to these sketched narratives and to these strangely familiar characters, although embodied by a costume and a few words or gestures.
When first created in 1993, the piece inaugurated a turning point in the work of Forced Entertainment toward an ever more sparse exploration of language, of the duration and of the interaction with the public. An ode to the faculty of theatre to create magic with the most elementary of tools.
Duration: 5h
Show more
Show less
A show imagined and designed by Forced Entertainment
Director: Tim Etchells
Stage design: Richard Lowdon
Lighting: Nigel Edwards, Richard Lowdon
Sound track: John Avery
Production: Forced Entertainment
Commissioned by the National Review of Live Art Glasgow
Co-directed by: Les Spectacles Vivants - Centre Pompidou, Paris Autumn Festival
With the support of the British Council
Show more
Show less
---
Partners
La programmation Spectacles Vivants bénéficie du soutien de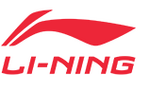 Avec le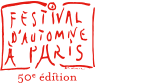 En partenariat média avec