Show / Concert
Dorothée Munyaneza
Mailles

Following on from Samedi détente, a play in which Dorothée Munyaneza revisited her experience of the bloody events of 1994 in Rwanda, her homeland, Unwanted wove together a symphony of words, movement, songs and sounds, the stories of women victims of wartime rape.
18€ / TR 14€ / 9€
When
22 - 24 Apr 2021
20h30 - 22h
25 Apr 2021
17h - 18h30
Where
Grande salle - Centre Pompidou, Paris
With Mailles, the choreographer, singer and author returns with a choral show for female African or of-African-descent artists in which each body and each voice recounts her experience, her commitment and her force. All together, they also tell us something about what it means to be a woman today. Their memories peopled with remembrances, languages, sensibilities and narratives in the present converse on the stage with rage, creating the stitches of one and the same fabric. In this symphony of seven voices, Dorothée Munyaneza seeks to stitch these stories together in collaboration with artist and designer Stéphanie Coudert: the dress and the fabric provide a common thread on the stage, interrogating the feminine and freedom of the body.
Show more
Show less
Conception : Dorothée Munyaneza
Avec Keyierra Collins, Ife Day, Yinka Esi Graves, Asmaa Jama, Zora Santos, Dorothée Munyaneza
Collaboration artistique : Stéphanie Coudert
Regard extérieur : Arlette-Louise Ndakoze
Remerciements : Hlengiwe Lushaba Madlala
Musique & création sonore : Alain Mahé, Ben Lamar Gay, Dorothée Munyaneza
Création lumière : Christian Dubet

Production : Compagnie Kadidi, Anahi
Spectacle créé le 23 octobre 2020 à Charlerois Danse
Coproduction :
Théâtre de la Ville - Paris, Festival d'Automne à Paris, Charleroi-Danse, Centre Chorégraphique de Wallonie-Bruxelles, Châteauvallon – Scène nationale, Théâtre de Saint-Quentin-en-Yvelines - Scène nationale, Le Grand T – Théâtre de Loire-Atlantique, CCN-Ballet National de Marseille (Accueil Studio 2020), NEXT Festival / La Rose des Vents - Scène nationale Lille Métropole Villeneuve d'Ascq, Théâtre National de Bretagne, Théâtre de Nîmes – Scène conventionnée d'intérêt national – Art et Création – Danse Contemporaine
Avec le soutien de : DRAC Provence-Alpes-Côte d'Azur, Ministère de la Culture, Fonds de dotation du Quartz - Scène nationale de Brest, La Chartreuse de Villeneuve lez Avignon – Centre national des écritures contemporaines, de la SPEDIDAM, du Département des Bouches du Rhône et de la ville de Marseille.
Dorothée Munyaneza est Artiste associée au Théâtre de la Ville - Paris.
Dorothée Munyaneza a été en résidence à Chicago (USA) avec le soutien de la FACE Foundation, le Consulat francais de Chicago, l'Institut Français Paris ; et en partenariat avec High Concept Labs, Ragdale Foundation, Experimental Station, Poetry Foundation, France Chicago Center à l'Université de Chicago.
Show more
Show less
---
Partners
La programmation Spectacles Vivants bénéficie du soutien de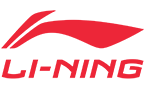 Avec