Projection and discussion
Vestimentaires
Evening in the occasion of the release of the Fall's edition n°161 of the Cahiers du Musée national d'art moderne – Art & mode
"Might Fashion not come from the Painting Salon this time?", Stéphane Mallarmé wondered, writing in the autumn of 1874 under the pseudonym of Marguerite de Ponty in La Dernière Mode (The Latest Fashion), "Gazette of the World and the Family", which the poet wrote alone, or almost, for the duration of eight ephemeral instalments. A little later he would add, under another alias (the transparent Ix): "Nothing in the existence of a period should be ignored: everything in it belongs to all."
From a similar perspective, acknowledging the links between art and costume while asserting its right to deal with a topic that normally escapes its jurisdiction, in a section entitled "Vestimentaires" (Clothing) Les Cahiers du Mnam presents a collection of texts and images that afford a glimpse from different angles of the intersections – warp and weft – out of which an immemorial affinity is woven. Canvas, a textile support in the case of many paintings and garments, which make us as much as we make them, provides a possible approach to the question. In the course of this evening Émilie Hammen discusses the links between fashion and avant-gardes, while the fascinating work of Kiki Kogelnik (1935-1997), an Austrian artist who embarked on an artistic appreciation of costumes of every variety, is analysed in detail by Guillaume Leingre. Jeanne Vicerial presents her most recent research. We also find Yves Saint Laurent and Martin Margiela, fashion artists if ever there was one, who remind us in passing how much the spectre of disappearance haunts the field that occupies us here, a blend of fashion and painting.
With Émilie Hammen, fashion historian and teacher at the French Fashion Institute; Guillaume Leingre, art historian and director of the Art Matters agency; Olivier Schefer, philosopher and writer, Professor of Aesthetics at the University of Paris 1 Panthéon-Sorbonne ; Jeanne Vicérial, clothes designer and artist, founder of Clinique vestimentaire (Clothing Clinic).
A session presented by Jean-Pierre Criqui, curator at the Centre Pompidou (contemporary collections) editor of Les Cahiers du Mnam. 
The session will be completed by a projection of a Videodance capsule around fashion and dance. 

Show more
Show less
Émilie Hammen has a PhD in the History of Art (University of Paris 1 Panthéon-Sorbonne) and teaches History and Theory of Fashion at the French Fashion Institute (IFM). Her work focuses on the historiography of fashion and how the latter relates to art, particularly the avant-gardes. Her thesis, entitled La Mode à l'épreuve de l'art (Fashion Tested by Art), is currently being published by Éditions B42. In addition, she codirected the work entitled Les Grands Textes de la mode (Great Fashion Texts, Éditions IFM/ Regard, 2017) and currently directs a special issue entitled "Mode(s)" for the Perspective review (to be published in 2023). She was also assistant curator for the exhibition on the patron couple Charles and Marie-Laure de Noailles and their connections with fashion ("La fabrique d'une image : les Noailles et la mode" (Manufacturing an Image: the Nouailles and Fashion), Villa Noailles, Hyères, 2015).
Jeanne Vicérial was born in 1991 and works in Montreuil. She is a garment designer, researcher and artist. She studied at the Lycée Paul Poiret in Paris, in the costume section, then at the London College of Fashion, in 2014, in the "Accessories and Fine Leather Goods" section, and lastly in "Garment Design" at the École Nationale Supérieure des Arts Décoratifs (ENSAD – National Higher School of Decorative Arts) in "Garment Design", where she obtained her Masters degree. In 2019 she continued her training with a thesis entitled "Clinique vestimentaire" (Clothing Clinic), under the supervision of Jean-François Bassereau (PSL Research University), prepared at the ENSAD, during which she invented a technique, "tricotissage" (knitweaving), performed by a "machine capable of weaving to measure based on corporeal data", and patented in 2017. An exhibition of her work is scheduled for January 2023 at the Galerie Templon in Paris. A short film made with Louise Ernandez around the recumbent figures in the Cathedral Basilica of Saint-Denis is currently in production.
Olivier Schefer is a philosopher and a writer. He teaches Aesthetics at University of Paris 1 Panthéon-Sorbonne. As a translator and interpreter of the work of Novalis's theoretical work, he has devoted several publications to German Romanticism and its modern legacy. As an author of texts for catalogues of contemporary artists, he recently published: Sur Robert Smithson. Variations dialectiques (On Robert Smithson. Dialectical Variations. La Lettre Volée, 2021) and participated in the catalogue of the forthcoming exhibition of Cyprien Gaillard, Humpty \ Dumpty (Lafayette Anticipations / Palais de Tokyo, 2022).
Guillaume Leingre was Professor of the History of Art and manager of cultural partnerships at the French Fashion Institute (IFM) between 2012 and 2022, and currently directs the Art Matters consultancy agency, which he founded while working on his doctorate on the History of Art. His work on the Vienna avant-garde (1900-1990), a project for which he was awarded a bursary by the Getty Research Institute in 2018, will be published in 2023 by les éditions Allia. 
Show more
Show less
Partners
Le no 161 des Cahiers du Mnam est publié avec le soutien d'Art Interview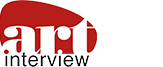 Installation de Jeanne Vicérial à l'occasion de la Nuit Blanche de la Villa Médicis, 2019. Commissaire : Saverio Verini.
Photo © Daniele Molajoli