Cinema
Programme 3 : Early Abstractions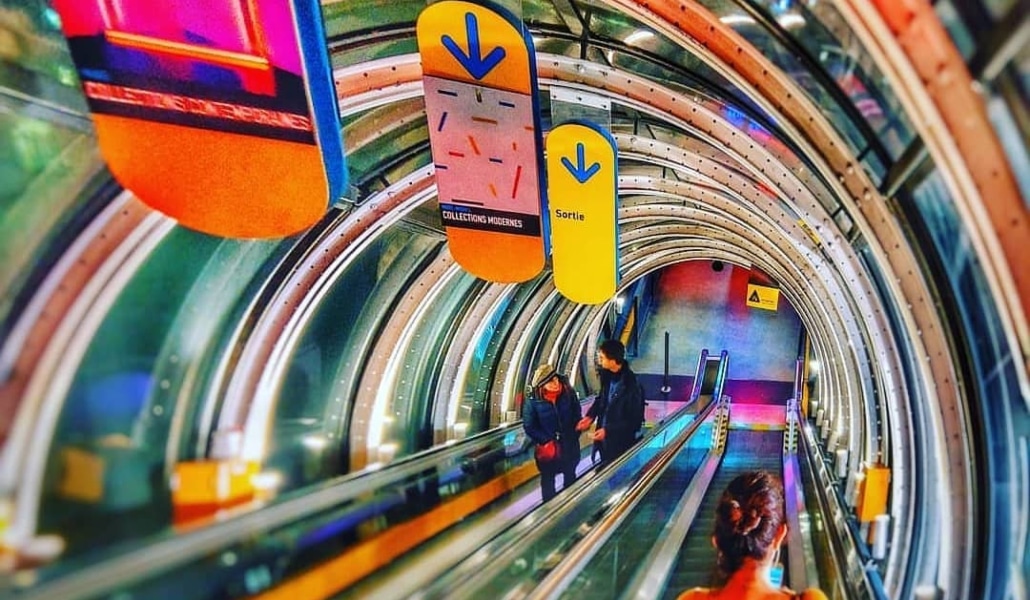 Where
Cinéma 1 - Centre Pompidou, Paris
Early Abstractions de Harry Smith
1939-56 / 23' / 16mm / coul. / son
N° 1 : animation, dessinée à la main, de formes obscènes - l'histoire de la période géologique réduite à la durée de l'orgasme.
N° 2 : animation ornementale, etc., etc. L'action se situe soit à l'intérieur du Soleil soit à Zurich (Suisse).
N° 3 : animation ornementale faite de carrés ternes. Le film dessiné à la main le plus complexe que l'on puisse imaginer.
N° 4 : abstraction noire et blanche de points et de trames faite en une seule nuit.
N° 5 : abstraction colorée, en hommage à Oskar Fischinger - une suite du n° 4.
N° 7 : pythagorisme à la tireuse optique en quatre mouvements appuyés sur des carrés, des cercles, des trames et des triangles avec un interlude expérimental.
N° 10 : l'interprétation du bouddhisme et de la kabbale sous la forme d'un collage. La scène finale montre des champignons aquaric poussant sur la Lune tandis que le héros et l'héroïne nagent dans un cerveau.
Film # 15 : Seminole Patchwork Film de Harry Smith
1965-66 / 10' / 16mm / coul. / silenc.
" Je collectionne les patchworks des indiens Seminole parce qu'ils représentent à mes yeux, une grande variété de " pensées ". Ils sont comme une encyclopédie de motifs et de dessins. Vous pouvez chercher la signification d'un mot dans le dictionnaire, mais parce que le dessin est plus ancien dans l'histoire de l'homme, il a quelque chose de supérieur au livre. Ma collection a eu essentiellement pour but, de faire le récolement du plus grand nombre de types de dessins dont j'ai pu me servir pour faire mes tableaux. " Harry Smith
Film # 16 : OZ : The Tin Woodsman's Dream
circa 1967 / 14' / 35mm / coul. / silenc.
Film d'animation, inspiré d'un livre pour enfant, dont Harry Smith dut abandonner le projet par manque de moyens financiers. Initialement, ce film devait être un long métrage commercial. Construit à partir d'un précédent film de Smith, Film # 13 : The Approach of Emerald City, Film # 16 inclut des effets kaléidoscopiques tournés en 1966.
Film # 14: Late Superimpositions
1964 / 29' / 16mm / coul. / son.
" N° 14 : surimpression de la boucherie de M. Fleischman à New York et de la Kiowa près d'Anadarko, Oklahoma avec Cognate Material, la bande est sombre du début à la fin, claire au milieu et structurée 122333221. C'est pour moi le meilleur de mes films d'avant 1972, à part ça pas très populaire. Si la lampe excitatrice grille, jouer le Mahagony de Brecht. " Harry Smith
Show more
Show less