Exhibition / Museum
La Mente che mente (L'esprit qui ment)
Une installation de Pippo Delbono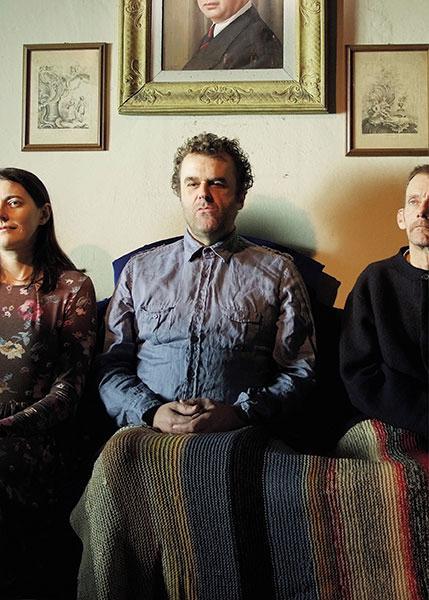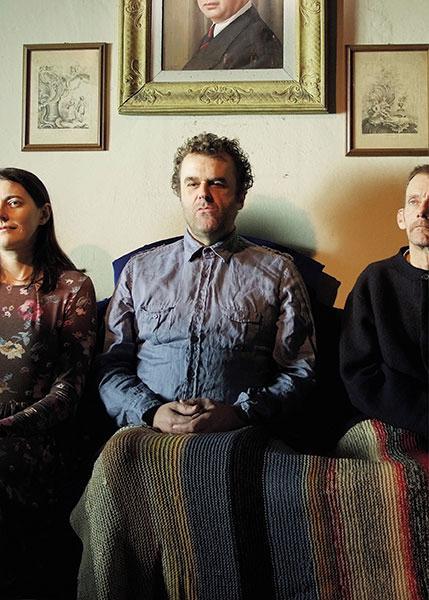 Pippo Delbono, Lara Fremder & Giuseppe Baresi, « Blue Sofa », 2009
© Carlo Cottadori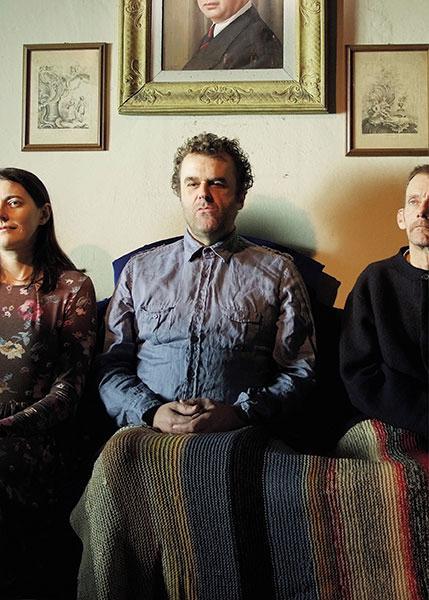 Pippo Delbono, Lara Fremder & Giuseppe Baresi, « Blue Sofa », 2009
© Carlo Cottadori
Pippo Delbono présente La Mente che mente (L'esprit qui ment), une installation inédite, créée exclusivement pour le Centre Pompidou, après l'exposition Ma Mère et les autres, à La Maison rouge, en 2014. Elle retraverse l'ensemble de son travail, au rythme de souvenirs et de rencontres.

L'artiste italien écrit dans son dernier livre, Le Don de soi, « Ce qui me fait le plus souffrir, à présent, c'est la difficulté d'être dans la vie observateur de ma propre pensée. Je me bats contre ce « mental qui ment ». C'est un dur labeur. Le plus difficile de ma vie. Plus difficile que tous les combats que j'ai remportés, contre la maladie, les yeux, les pertes. Il faut bien plus de forces pour guerroyer avec soi-même que pour guerroyer contre les démons extérieurs. ».

Cette installation, qui évoque la figure du labyrinthe, est une invitation au cheminement, une immersion dans la création expérimentale, un parcours émotionnel pour le visiteur, invité à traverser le doute, la souffrance, avant de ressentir la joie.

Constituée de films inédits, de bandes-son, d'enregistrements originaux et d'archives personnelles de Pippo Delbono, de textes écrits ou extraits de déclarations, de spectacles, d'interviews, de photos et d'images diverses, les éléments de l'exposition traceront un portrait singulier de l'artiste.

Vernissage le 5 octobre à partir de 18h30, en présence de l'artiste
Show more
Show less
When
5 Oct - 5 Nov 2018
11am - 9pm,
every days except tuesdays
Conversation with the filmmaker
You are world famous as a theatre director. What does film bring to your work?
Pippo Delbono - Film allows me to discover what I would not otherwise see, the details and things that pass us by. Often, it allows me to capture, with my eyes, the souls of the people who come to me, to see the landscape, to change colours, to be in a time that is outside of time, a space apart. Film allows me to look beyond myself and to concentrate on the other.
You are presenting La Mente che mente, a unique installation, at Forum -1. How does it fit into your work?
PD - What's important to me these days is the collective experience with the public. So, I invite them on the labyrinthine journey that I have created here, which symbolises "the mind", the spirit, which plays host to memories, fears, obsessions, tenderness, love, hate. Our spirits are home to conflicting states: beauty and ugliness, good and bad, light and shade, forbearance and impatience, hate and love. Thousands of thoughts are constantly passing through our minds and we are unable to stop them. I think with the brain, by reflecting and analysing, with intuition, with feelings, but I also think with the eyes, the ears, touch, the body, the feet, the hands, I think by listening to myself and to others, I think with love. In life's more anxious and fragile moments, it is more difficult to organise those thousands of thoughts, which can resemble the music of Stockhausen or Zappa or Paganini's violin, in which the notes continue on and overlap. This labyrinth-inspired journey seeks to create a sensory and auditory experience for the visitor. A musical journey within the spirit whose ultimate destination is a "restless" peace, a peace in which war and love co-exist.
You have your own troupe, certain members of which are with you at the Centre Pompidou. Can you tell us a bit about them?
PD - All of the company's actors are an integral part of my journey. Particularly Bobò, who has been the star of all my shows, operas, films and even some concerts. For 45 years, he lived in a psychiatric hospital; he is deaf, dumb and illiterate. Nelson comes from the streets. We met during a seminar for the homeless. Gianluca, who was one of my mother's pupils, has come to work with me. He shows signs of an extraordinary beauty, born of the fact that joy and pain are constantly present within him. All of them have escaped from somewhere – Pepe from dictatorship in his country, Mario from his career as a psychologist, Ilaria from a theatre school, Simone from a small village in Piedmont. All have escaped something that was kind of holding them captive and, for them, this company has, I hope, become the place where they can express a desire for freedom.
Source :
in Code Couleur n°32, september-december, pp. 56-57
Show more
Show less
Partners