For kids and teens
Move !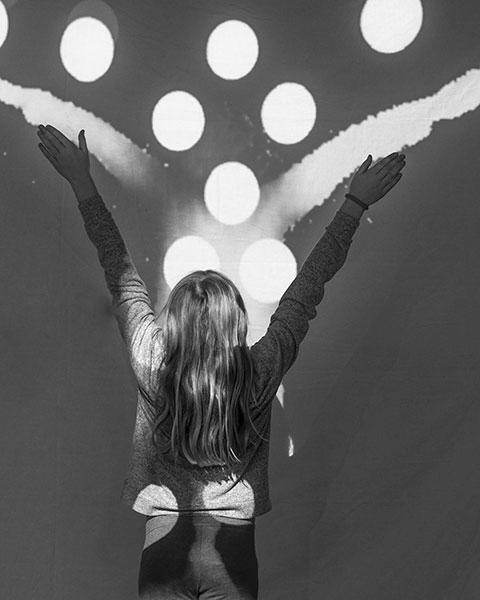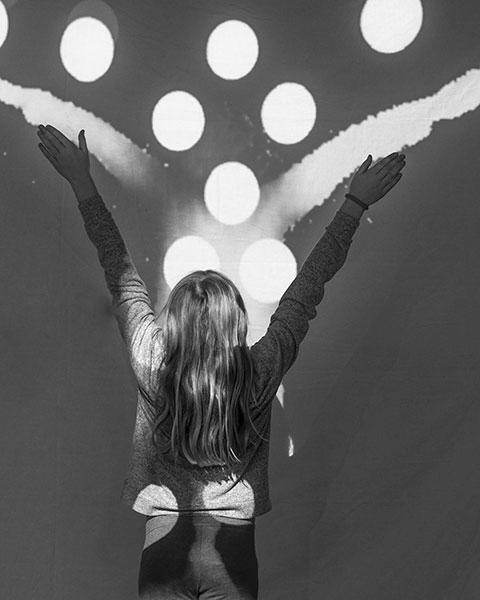 © Emmanuelle Stauble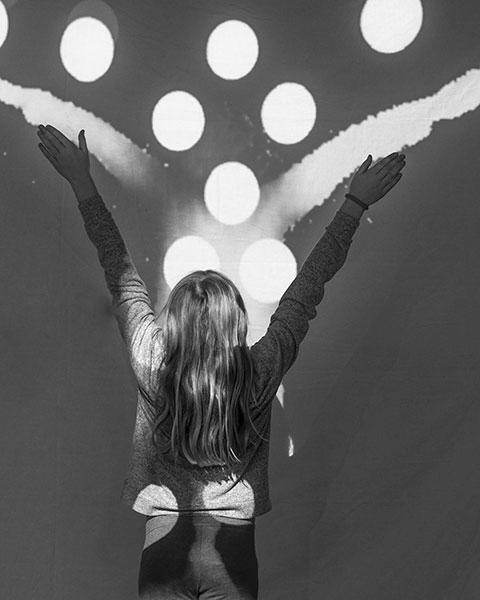 © Emmanuelle Stauble
Le Studio 1316 se met au rythme du festival Move. Aux côtés de La Fabrique de la danse, qui accompagne les chorégraphes dans la création de leurs projets et leur professionnalisation, les adolescents participent à une série de workshops à travers lesquels ils explorent le geste chorégraphique, la performance, l'expérience plastique et technologique.
Show more
Show less
When
1 - 30 Jun 2019
14h - 18h,
every wednesdays, saturdays, sundays
Interview with Christine Bastin
As a choreographer, you are also co-founder and artistic director of La Fabrique de la Danse. Can you tell us more about it?
Christine Bastin ‑ La Fabrique de la Danse is a cultural startup and an incubator for choreographers. It helps them live from their art and create solutions to support them in their creative work. La Fabrique de la Danse enables these artists to meet different kinds of audiences and to find their place in society. It develops teaching programmes and innovative tools for choreographers and young people. In 2017 the DanceNote project achieved recognition by the Fondation Jean-Luc Lagardère when its creator, Lucie Mariotto, was awarded the prize for Best Digital Creator.
Can you tell us about the DanceNote project?
CB ‑ DanceNote is a specialised video tool for dance that enables professional dancers and amateurs to record and document their movements. Thanks to a secure online personal space, users can unite all the elements required for creation: videos, music, inspiration... and annotate their movements. The platform is a shared work tool that the teenagers explore in Studio 13/16.
What do the teenagers discover and experiment with during the project?
CB ‑ They learn the meaning of "choreographic writing" and discover the incredible variety of styles and movements that dance offers today. They experiment with innovative tools like a 3D suit that questions the way of transmitting movement as well as the DanceNote platform. They also discover videos retracing the past and recent history of dance and performance, and the association the body and matter leads them to reflect on movement and its imprint. Lastly, they will design and take part in workshops conducted in Studio 13/16, led by five different choreographers. "Bouge!" ends with a dance party where everyone assists the choreographers and introduces the public to the experience of dance.
What do you expect from this workshop?
CB ‑ We hope that everyone will discover the immense joy that dancing procures, firstly for themselves, because it reveals us to ourselves, and also the pleasure of experiencing it all together. We would like Studio 13/16 to become, for a few weeks, a place where people reconnect with their bodies, their emotions, their senses and poetry
Source :
Interview by Claire Cousin and Alexandra De Bouhellier, project managers, public division, Centre Pompidou

In Code couleur n°34, may-august 2019, p.42
Show more
Show less