Debate / Meeting
According to Michael Fried. Artists and other thinkers
Molly Warnock : Michel Parmentier, peindre pour rien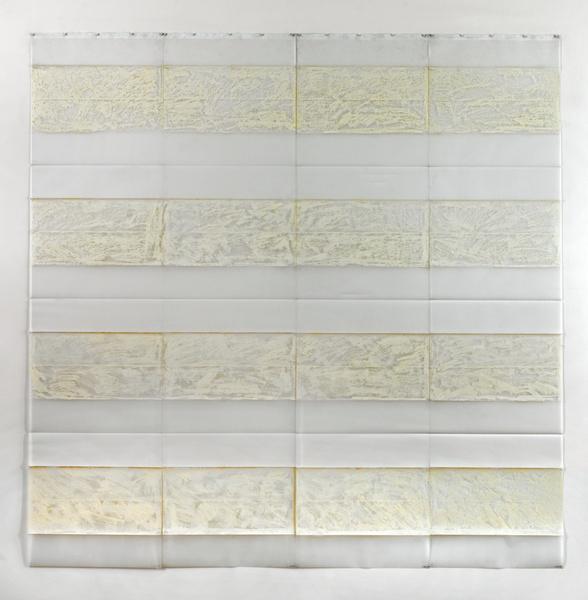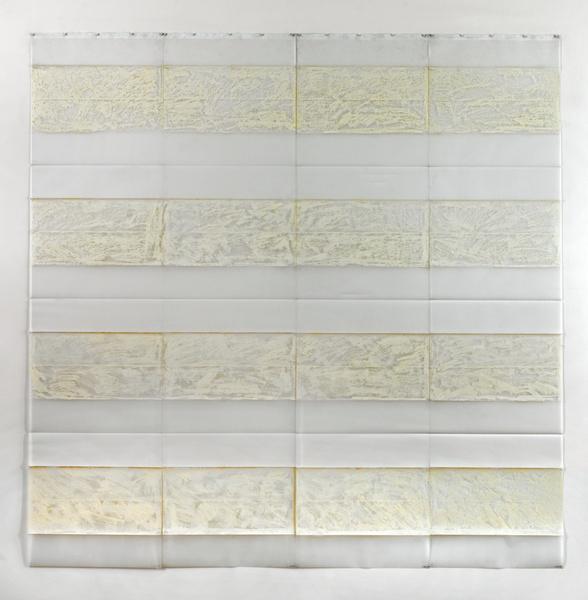 Michel Parmentier, 20 novembre 1999, motif rayé, bande horizontale. Bâton d'huile sur calque polyester 304 x 300 cm composé de 4 lés de 75 cm de largeur / chaque.
© Photo : Georges Meguerditchian/Centre Pompidou, MNAM-CCI/Dist. RMN-GP. © Adagp, Paris
Duchamp effacé is the title of a painting by Simon Hantaï, which he began shortly after his arrival in Paris and finished the same year, when he re-founded his pictorial practice on the "pliage" method that made him famous. Tribute or challenge – or both together? And what if Duchamp was not effaced, but transformed and re-thought throughout Hantaï's work on abstraction? Talk by Molly Warnock (art historian, Johns Hopkins University, Baltimore).
Where
Petite Salle - Centre Pompidou, Cinéma 2