Debate / Meeting
According to Michael Fried
Artists and other thinkers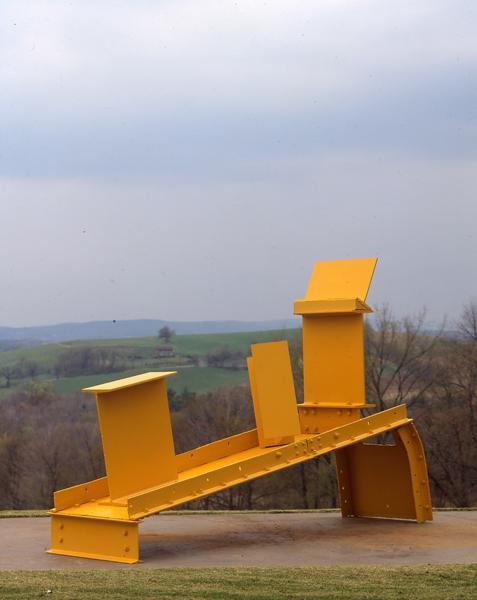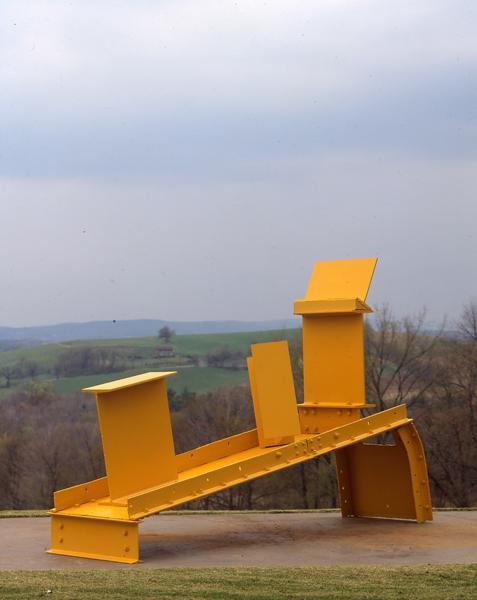 Anthony Caro, Midday  (1960), Steel, painted yellow, 94 x 38 x 144"/240 x 96.5 x 366cm
© Image : courtesy of Barford Sculptures Limited. Photo : John Riddy
At the invitation of Centre Pompidou, art historian and critic Michael Fried has devised a series of six evenings of talks and discussions.
Jean-Pierre Criqui – The title you have chosen for this series of talks, "Artistes et autres penseurs" ("Artists and other thinkers") suggests your belief that there is a kind of thinking specific to art. In what way?
Michael Fried – This is a thorny question, but my title invites us to ask it. I do not want to insinuate that art as such is a purely intellectual affair. However, I find that the most significant art of our times – the sculptures of Charles Ray and the photographs of Thomas Demand are particularly speaking examples – inevitably deals with theoretical or even philosophical problems, in a highly subtle way. For example, the work of these two artists emphasises the "intentionality" of the work – saturated by the artists' intentions, whether these are personal or delegated, beyond the intentionality specific to the art of the past. My other guests – two art historians (Ralph Ubl and Molly Warnock), a philosopher (Robert Pippin) and a literary critic and theorist (Walter Benn Michaels) – are particularly thoughtful exponents of this in their respective fields.

J-PC – Your career as an art historian and critic has been marked by three very different periods.
MF –. I suppose there was an initial period under the influence of Clement Greenberg, culminating in the 1965 exhibition entitled "Three American Painters: Noland, Olitski, Stella", at Harvard. Then came the decisive moment of "moving beyond" the Greenbergian theory of modernism, as evinced in certain essays of 1966 and 1967, Shape as Form and Art and Objecthood. My thesis on the sources of Manet was followed by a discovery: the prehistory of modernist painting took place during the 1750s and 1760s in France. The inexhaustible thinking of the great Denis Diderot on painting and the theatre was another discovery. The result of all this was three more or less successive books: La Place du spectateur, Le Réalisme de Courbet and Le Modernisme de Manet, in which I presented a conception of the dialectic of modern painting from its origins with Chardin and Greuze to its apotheosis with Manet. The relationship of painting with the viewer plays a major role in these three books, as is the case, in a very different way, in several of my recent works, including Pourquoi la photographie a aujourd'hui force d'art?, Four Honest Outlaws: Sala, Ray, Marioni, Gordon, and Another Light: Jacques-Louis David to Thomas Demand.

J-PC – In your view, where does History of Art stand today as a discipline?
MF – All I can say is that since my first years as a Ph.D. student, I have always felt essentially at a distance from History of Art as a field and discipline. I am happy not to make this a subject of dissension, as long as I am free to write what I want.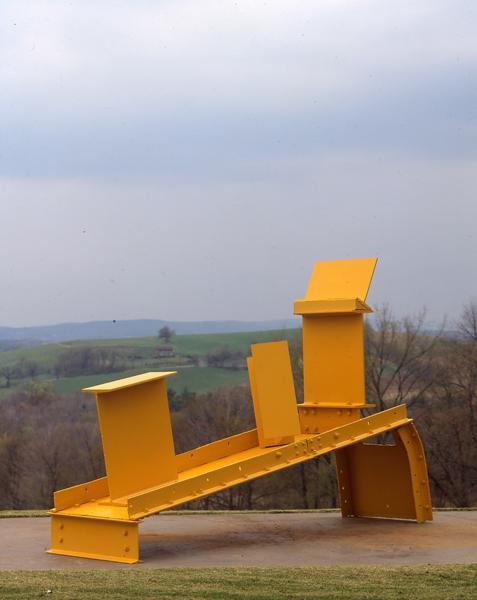 Anthony Caro, Midday  (1960), Steel, painted yellow, 94 x 38 x 144"/240 x 96.5 x 366cm
© Image : courtesy of Barford Sculptures Limited. Photo : John Riddy
When
5 - 14 Nov 2014
From 19h,
every days except tuesdays