Show / Concert
Encyclopédie de la parole
Suite n°2
Declarations of love or war, political or personal promises, expressions of threats or gratitude: the verb leads the way in Suite n°2. All the words interpreted in the course of the show are real: each one was pronounced one day somewhere in the world and collected by L'Encyclopédie de la Parole. Multifarious and eclectic, they come together in an orchestrated composition composed by director Joris Lacoste, harmonised by composer Pierre-Yves Macé, and delivered by a quintet of polyglot players.
Suite n°2 is the second part of a series of choral pieces that the collective devotes to different forms of producing and receiving the spoken word. And what if the human voice not only represented reality but produced it?
Languages: English, Japanese, French, Arabic, Dutch, German, Portuguese, Spanish, Russian, Croatian, Lingala, Chinese, Danish, Sanskrit, Urdu.
Show more
Show less
Avec le Festival d'Automne, dans le cadre du portrait L'Encyclopédie de la parole
Langues : anglais, japonais, français, arabe, néerlandais, allemand, portugais, espagnol, russe, croate, lingala, chinois, danois, sanskrit, ourdou
Conception : Encyclopédie de la parole
Composition et mise en scene : Joris Lacoste
Création musicale : Pierre-Yves Macé
Interprétation : Thomas Gonzalez, Vladimir Kudryavtsev, Emmanuelle Lafon, Nuno Lucas, Barbara Matijević
Assistance et collaboration : Elise Simonet
Lumieres, vidéo et régie générale : Florian Leduc
Son : Stéphane Leclercq
Costumes : Ling Zhu
Programmeur vidéo : Thomas Köppel
Assistante vidéo : Diane Blondeau
Production : Echelle 1:1 (compagnie conventionnée par le ministere de la Culture et de la Communication / DRAC
Ile-de-France et soutenue par la Région Île-de-France) en partenariat avec Ligne Directe & Judith Martin
Coproduction : T2G Théâtre de Gennevilliers / Festival d'Automne a Paris, Asian Culture Complex - Asian Arts Theater Gwangju, Kunstenfestivaldesarts, Théâtre Vidy-Lausanne, Steirischer Herbst Festival, Théâtre Agora-Seinendan, La Villette-résidences d'artistes 2015, Théâtre national de Bordeaux en Aquitaine, Rotterdamse Schouwburg.
Suite n°2 est co-produite par NXTSTP avec le soutien du Programme Culture de l'Union Européenne.
Avec le soutien de l'Institut Français dans le cadre des dispositifs Théâtre Export et CIRCLES, et du Nouveau Théâtre de Montreuil.
Spectacle accueilli en résidence a l'Usine, Scene conventionnée (Tournefeuille)
Spectacle créé en mai 2015 au Kunstenfestivaldesarts, Bruxelles
Show more
Show less
When
6 - 8 May 2021
8:30pm - 10pm
Partners
La programmation Spectacle Vivants bénéficie du soutien de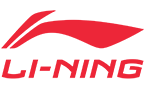 Avec