Exhibition / Museum
Christian Jaccard
Énergies dissipées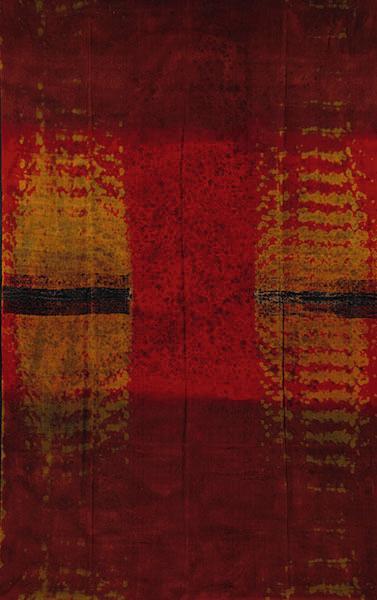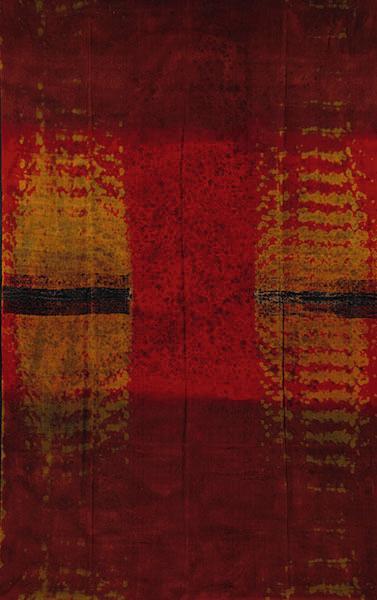 Christian Jaccard, « Toile de lin calcinée marron/garance, décolorée vert/jaune n° 57819 », 1975
© Philippe Migeat - Centre Pompidou, MNAM-CCI /Dist. RMN-GP © Adagp, Paris 2020
In 2017, the visual artist Christian Jaccard made an outstanding donation to the Centre Pompidou. This first public presentation reveals a powerfully original artistic path, which interprets the world through two dominant notions, i.e. 'bind' and 'burn'. These two tools form a paradigm which applies a method of seeing and presents a certain dynamic of the world.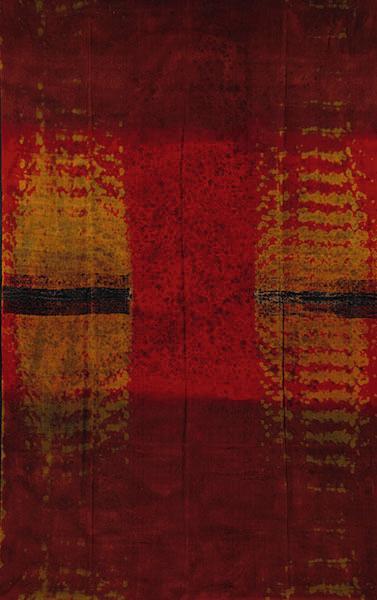 Christian Jaccard, « Toile de lin calcinée marron/garance, décolorée vert/jaune n° 57819 », 1975
© Philippe Migeat - Centre Pompidou, MNAM-CCI /Dist. RMN-GP © Adagp, Paris 2020
When
4 Mar - 18 May 2020
11h - 21h,
every days except tuesdays
Where
Musée - Niveau 4 - Galerie du Musée
Interview with Christian Jaccard
A line of fire runs through a large part of your work like a watermark: what was its point of departure?
Christian Jaccard – I was sent to school and the boy scouts very early and learned the Manuel du gabier [Sailor's Handbook] and how to make campfires, which fascinated and hypnotised me with the eruption of flames, their unpredictable and dazzling dances, the energies they set free, then consumed and reduced to ashes. And this memory buried in a remote past sprang unexpectedly to the fore later on with the experience of controlled burning (burning dry grass) and testing combustible materials.
What principles guided your choice for this donation, and how does this group complement your works already present in the collection?
CJ – The choice and purpose of the donation was to put into perspective the acquisitions made by the Musée National d'Art Moderne in recent decades and to testify to my gratitude to those who focused on and brought their expertise to bear on these works.
Binding/Burning are two "tools" forming a paradigm that posits a way of seeing things and of translating a certain dynamic of the world. Between bound paths and fired paths, my intuitions are guided by the entropy of opposing and nevertheless concomitant forces. Their appropriation, their occasional subversion, the exploration of these two paths simultaneously is an expression of the confrontation of the energies dissipated (emancipated, then subjugated), and stigmatised by the choice of materials, mediums whose application, like the whims of fate, materialise a phenomenology of prints. The dynamic of my intuitions bets and speculates in accordance with these two mutually-touching and never-blending paths. The chosen works shed light on, specify and legitimate the method by means of which the sources and the traces of their energy bind each other together, construct themselves, spread, catch fire, transform themselves, consume themselves and fall apart. It's a narrative whose forces of attraction and repulsion are constantly stimulated and of which works of different natures survive: these are the objects of the donation.
A word about film, which currently constitutes one of your mediums of predilection?
CJ – Although both are receptacles, it is the gap between the retinal eye and the eye of the lens that attracts me. With mural combustions and during their ember stage the kinetics of the recorded images in the succession of instants establishes a grandiose unfolding of the chemical and explosive process. As a medium and a base, film saves, documents and replays the fleeting course of an incandescent theatre all the way to its extinction and the emergence of its carbon footprint. The practice of "ephemeral painting" and "videocombustions" forms part of the process of dissipated energies.
Source :
Interviewed by Jean-Pierre Criqui

Curator, Musée National d'Art Moderne

Curator of the exhibition

In Code couleur n°36, january-april 2020, p. 36-37
Show more
Show less