Debate / Meeting
Rencontres autour de l'oeuvre de Yuan Jai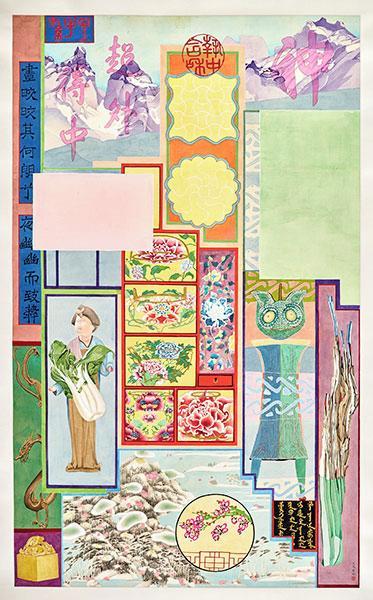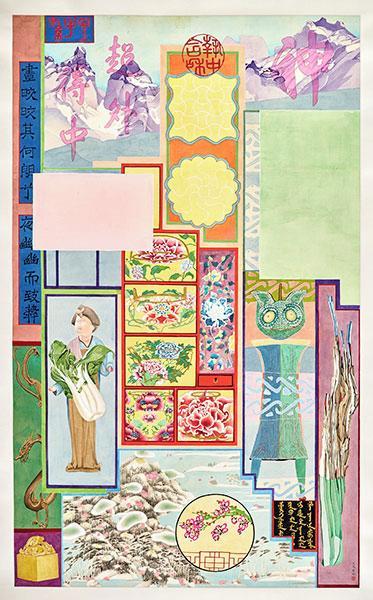 Yuan Jai, « Pavilion of Treasures », 2018. Collection particulière
© Courtesy of the artist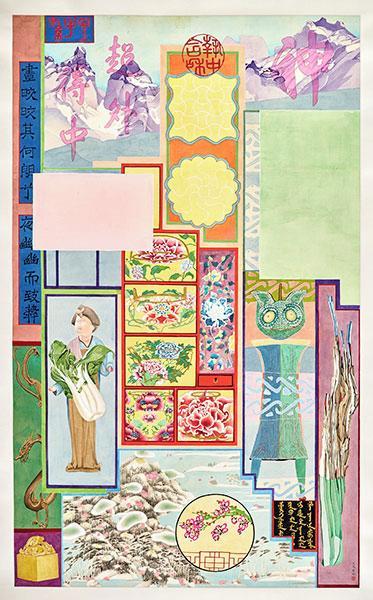 Yuan Jai, « Pavilion of Treasures », 2018. Collection particulière
© Courtesy of the artist
Programme

14h–14h30

Introduction : Catherine David, directrice adjointe du Musée national d'Art moderne, commissaire de l'exposition « Yuan Jai » et Chien-hung Huang, directeur du Kwandu Museum of Fine Arts, Taipei

14h30–15h30

Conférence : Aida Yuen Wong, Brandeis University : « Yuan Jai's Craft Conceptualism »

15h30–15h45

Pause

15h45–16h45

Conférence, Francesca dal Lago, chercheuse indépendante

16h45–18h

Questions

Les intervenants

Aida Yuen Wong est professeur à la Brandeis University (Massachussets, Etats-Unis), titulaire de la chaire Beaux-Arts Nathan Cummings and Robert B. and Beatrice C. Mayer. Spécialiste de l'histoire de l'art asiatique, elle a écrit de nombreux ouvrages traitant des modernismes transculturels, parmi lesquels Parting the Mists: Discovering Japan and the Rise of National-Style Painting in Modern China (2006), The Other Kang Youwei: Calligrapher, Art Activist, and Aesthetic Reformer in Modern China (2016), et dirigé la publication d'ouvrages collectifs tels que Visualizing Beauty: Gender and Ideology in Modern East Asia (2012) et Fashion, Identity, and Power in Modern Asia (2018). Ses recherches actuelles portent sur la pratique picturale de l'encre à Taïwan au 20e siècle, dont elle explore les enjeux coloniaux et sino-nationaux, relatifs à la Guerre Froide, au nativisme et au postmodernisme.

Francesca Dal Lago est chercheuse indépendante en histoire de l'art, titulaire d'un master en Etudes chinoises de l'Université de Venise et d'un doctorat de l'Institute of Fine Arts, New York University. Elle a conduit ses recherches et enseigné en Chine (Pékin, Jinan), au Canada (McGill University) et aux Pays-Bas (Université de Leiden). Elle vit actuellement à Paris.

Ses recherches portent sur la circulation des artistes et intellectuels chinois en France durant l'entre-deux guerres. Ses travaux actuels ont pour objet l'art et la culture visuelle chinois du 20e siècle et interrogent notamment le développement de l'art contemporain, la propagande visuelle, la publicité commerciale et la création féminine. En parallèle de ces recherches, elle travaille sur un recueil d'essais sur l'exposition de la culture matérielle chinoise et sur l'histoire moderne du graphisme chinois.

Chien-hung Huang est directeur du Kwandu Museum of Fine Arts, Taipei, Professeur associé à la Graduate School of Interdisciplinary Arts, Institute of Trans-disciplinary Arts, National Taipei University of Arts. Il est titulaire d'un doctorat en Philosophie de l'Université Paris 8 portant sur le montage filmique sous la direction de Jacques Rancière (2004). Auteur de nombreux ouvrages, il est également le traducteur en chinois d'œuvres de Gilles Deleuze, Jean Baudrillard et Jacques Rancière.

Il a été commissaire de nombreuses expositions parmi lesquelles Trans-Justice, Taipei MoCA, Discordant Harmony, Kwandu Museum/Artsonje Center, Séoul.
Show more
Show less