Exhibition / Museum
Xavier Le Roy
Temporary Title, 2015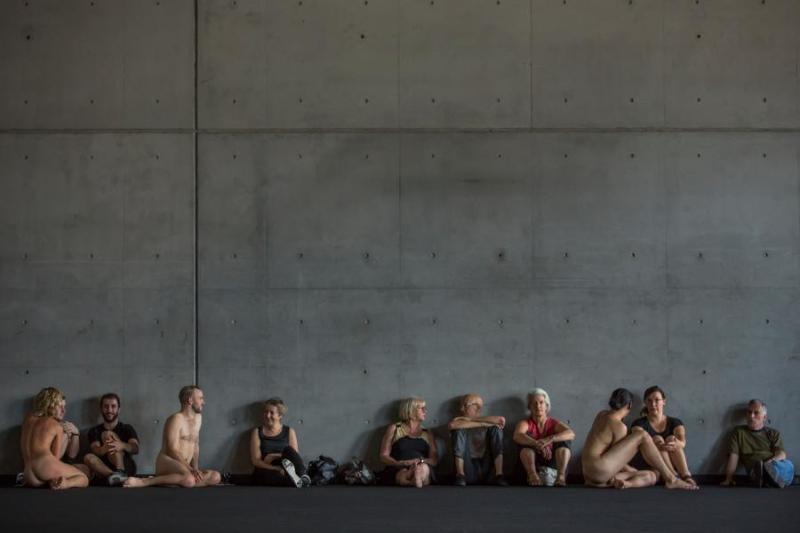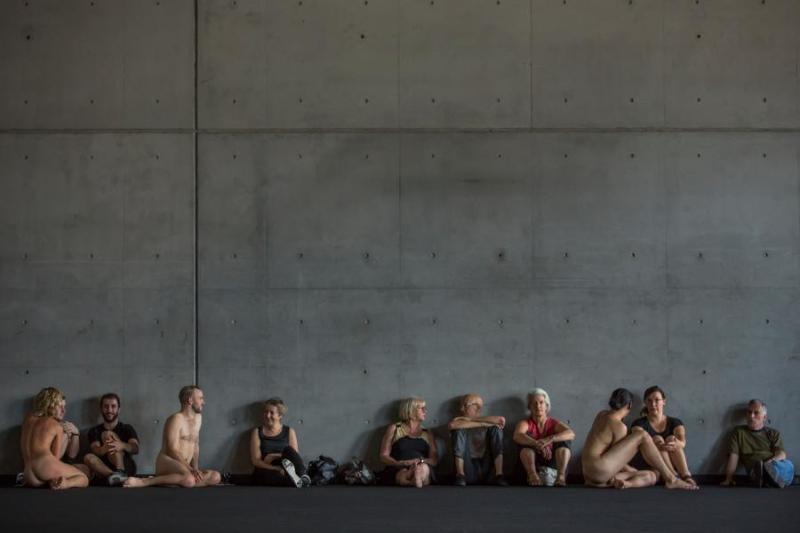 Xavier Le roy, "Temporary Title, 2015"
© Peter Greig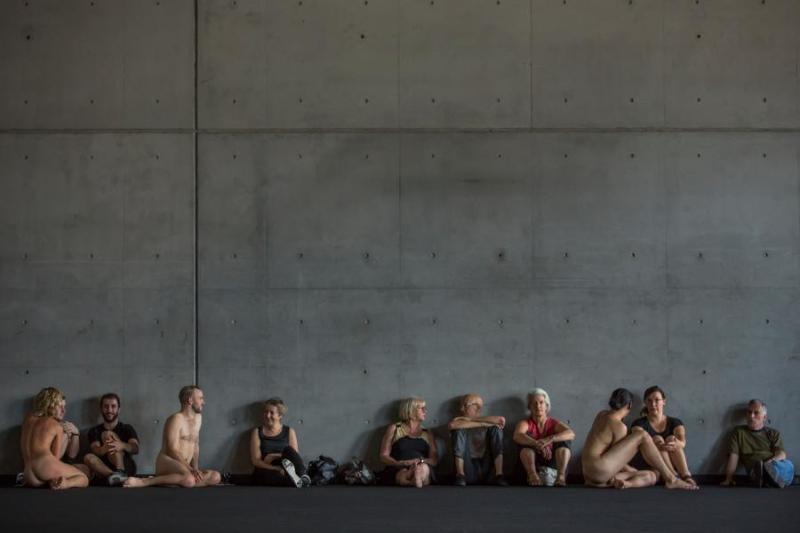 Xavier Le roy, "Temporary Title, 2015"
© Peter Greig
Avertissement : Les interprètes sont nus pendant toute la durée de l'exposition
Temporary Title, 2015 est une exposition conçue avec dix-huit interprètes se relayant pour former et déformer des groupes ou assemblées et composer un paysage en perpétuelle transformation. Nus, les interprètes oscillent entre des présences aux apparences sculpturales, animales, végétales, mécaniques... Ils s'approchent parfois des spectateurs pour engager des conversations. Dans cette situation, les visiteurs entrent et sortent à leur gré. Cette exposition interroge les distinctions entre sujet et objet, humain et inhumain, et permet l'expérience du processus et de ses transformations silencieuses.

Conception : Xavier Le Roy
Collaboration artistique : Scarlet Yu
Avec : Alexandre Achour, Jorge Alencar, Salka Ardal Rosengren, Saša Asentić, Christian Bourigault, Sherwood Chen, Christine De Smedt, Ben Evans, Luís Miguel Félix, Zeina Hanna, Alice Heyward, Becky Hilton, Hélène Iratchet, Xavier Le Roy, Neto Machado, Sabine Macher, João dos Santos Martins, Amaara Raheem, Jan Ritsema, Scarlet Yu

Production : Le Kwatt
Coproduction : Kaldor Public Art Projects (Sydney) ; Carriageworks (Sydney) ; Centre Pompidou (Paris) ; Festival d'Automne à Paris
Coréalisation : Centre Pompidou (Paris) ; Festival d'Automne à Paris
Avec le soutien de l'Adami, du Dancehouse Australia International Fund et de la Direction régionale des affaires culturelles d'Île-de-France - Ministère de la Culture et de la Communication
Remerciements à la Biennale de Venise – Biennale College Danza 2015

Exposition présentée pour la première fois du 19 au 22 novembre 2015 à Carriageworks / Kaldor Public Art Projects (Sydney)
Show more
Show less
When
15 - 18 Sep 2016
14h - 20h
Interview with artist and choreographer Xavier Le Roy
For two decades, Xavier Le Roy has stretched the boundaries of choreography. A molecular biologist before turning to dance, his approach is still that of a researcher. His pieces explore the idea of process, the relationships between audience and performers, objects and subjects. Not confining his experimentation to the stage, he has developed choreographies for the specific sites and temporalities of exhibitions. Temporary Title, 2015 invites visitors into a human landscape that is constantly changing.
Serge Laurent – What is the relation between the work of the choreographer and that of the visual artist?
Xavier Le Roy – Both seek to make art. […] There can be all sorts of connections. You'd have to talk of specific examples, and also take account of the fact that certain "choreographic artists" make works that could be visual art while certain "visual artists" conceive their works as choreographies.
SL – Are bodies material for sculpture?
XLR – I prefer not to think of the body like that. I'd say that a person can "perform" a sculpture rather than that the body be used as material. The idea of sculpting with human beings whose actions contribute to making, to becoming a sculpture, has to embrace time and space. The body then is one of the elements, one of the things making up the materials, together with time, space, relationships and dialogues that are inevitably shaped, that is, sculpted, when you work with human actions in the presence of an audience. This is close perhaps to what one understands by choreography: the staging of an artificial situation involving the actions of human beings organising time, space and mutual interaction.
SL – With Temporary Title, 2015, what kind of relationship are you trying to establish with the public?
XLR – The artists perform actions that form and un-form assemblies, producing a landscape that is constantly changing. Visitors can view this landscape, as one might say, as either object or subject of their contemplation; at the same time, they are both inside and outside the situation they are considering. To set these differences to work, the performers approach one or more of the visitors, introduce themselves and ask a question. In those moments the relationship established between the public and the work being done transforms the way visitors look, the mode of exchange, and also the meaning of nakedness. If there is something intimate in this situation, it derives not from the exposure of certain parts of the body, but from engagement in a subtle, silent, everyday sharing that offers an experience of the other.
Serge Laurent
Source :
in Code Couleur, n°26, september-december 2016, pp. 12-13
Show more
Show less
Partners