Cinema
Breaking the Waves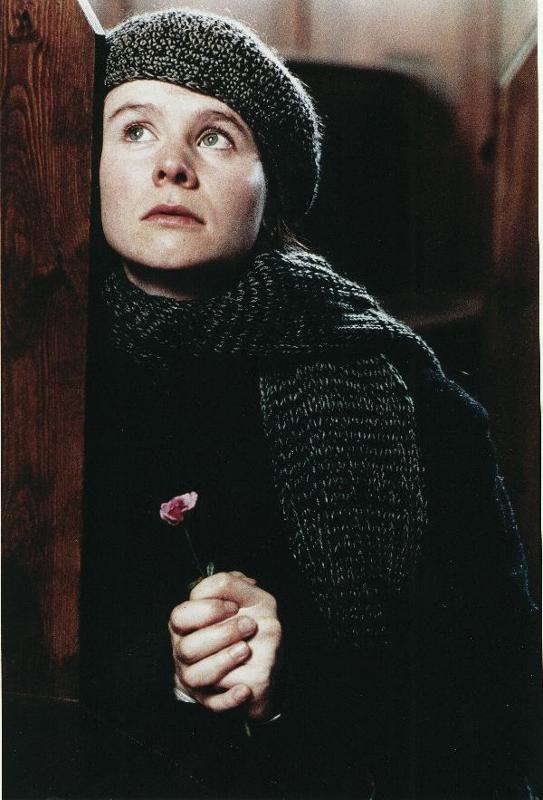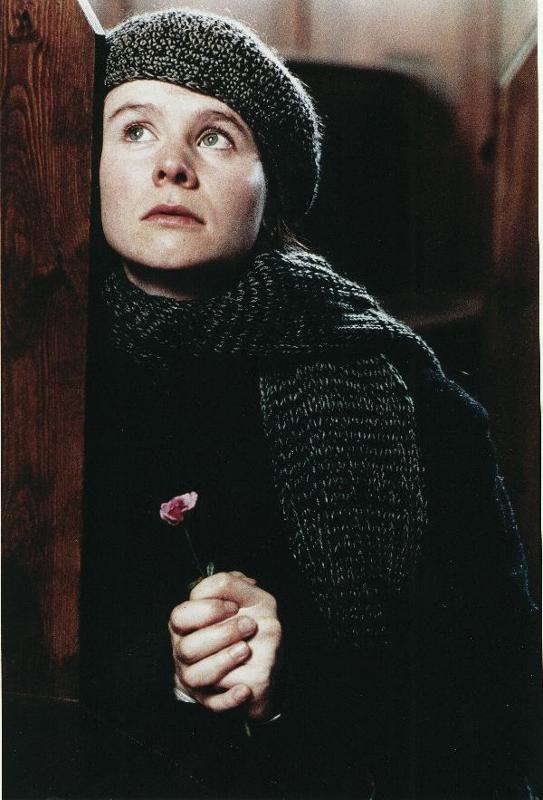 Emily Watson dans Breaking the Waves, de Lars von Trier, 1996
© Zentropa Entertainments / Les Films du Losange
précédé de Bakerman (1989, 5 mn).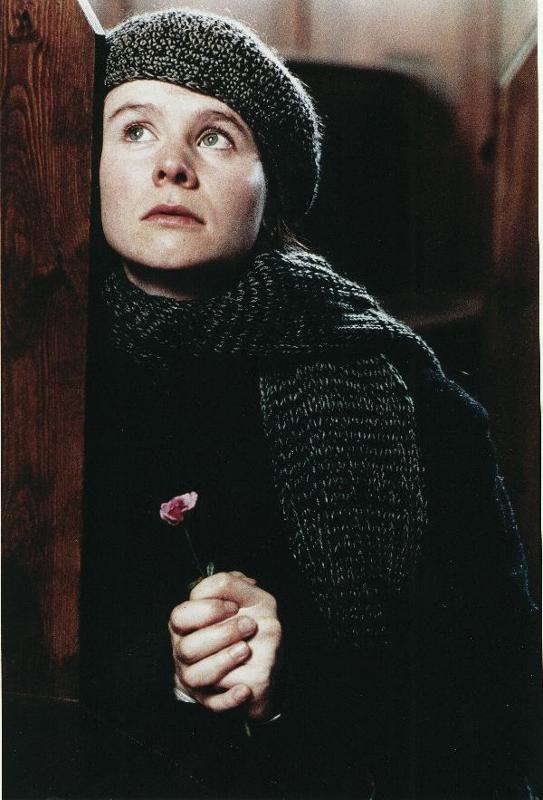 Emily Watson dans Breaking the Waves, de Lars von Trier, 1996
© Zentropa Entertainments / Les Films du Losange
Bakerman
Danemark / 1989 / 5' / nb et coul.
Vidéo-clip pour le groupe Laid Back. Lars von Trier et les membres de Laid Back montent à bord d'un avion. Le groupe saute et se produit dans les airs.
Annonçant d'emblée la règle du jeu, Lars von Trier montre le dispositif de mise en scène du clip avant qu'il ne commence.
« À chaque fois que j'ai l'intention de faire une utilisation particulière d'un appareil ou d'un effet spécial, je cherche en même temps à montrer le dispositif à l'image. » Lars von Trier, Entretiens avec Stig Björkman, éd. Cahiers du cinéma.
Breaking the waves
Danemark / 1996 / 158' / coul. / vostf
Avec Emily Watson, Stellan Skarsgård, Katrin Cartlidge
Début des années 70, dans une petite communauté écossaise. Éperdument amoureuse de son mari qui travaille au large sur une plateforme-pétrolière, Bess, candide et croyante, prie Dieu pour qu'il lui revienne. Elle est tragiquement exaucée.
« Bessie est une fille perdue. Perdue par amour. Paradoxe ? Ce n'est ni le premier ni le dernier du film de Lars von Trier, qui les suscite, les assemble et s'en nourrit » P. Mérigeau, Le Nouvel Observateur.
« Depuis 10 ans peut-être, pas de film qui déchaîne en nous un tel amour, une telle violence et dont on découvre à quel point il retourne les règles de la vie - et les règles du cinéma. » P. Chéreau, Libération.
Show more
Show less