Cinema
Lars von Trier
Par-delà le bien et le mal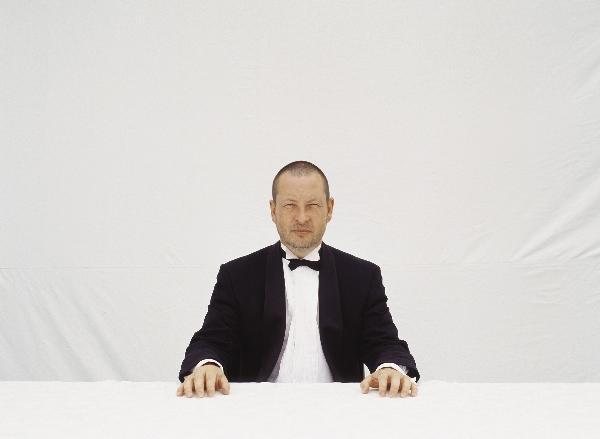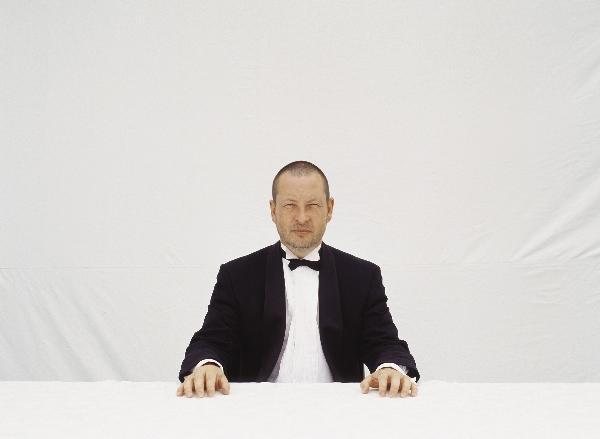 Lars von Trier, The Five Obstructions, 2003
© Dan Holmberg
Les Cinémas du Centre Pompidou présentent l'oeuvre polymorphe et labyrinthique de Lars von Trier, cinéaste du paradoxe et de l'ambiguïté, auteur de films aux constructions expérimentales, conçus comme des systèmes ouverts. En coproduction avec le festival Agora Sentiers qui bifurquent (du 8 au 19 juin 2009), une série de rencontres transdisciplinaires autour de la complexité, de sa perception et de son interprétation dans la musique mais aussi dans l'architecture, le cinéma et la littérature.
« Je soutiendrai volontiers que tout ce qui a été dit ou écrit sur moi est mensonge. » Lars von Trier
Cinéaste danois, Lars von Trier doit sa reconnaissance internationale aux prix décernés par le Festival de Cannes à Breaking the Waves en 1996, à Dancer in the Dark en 2000, et au succès qui s'ensuivit. Son goût pour le cinéma remonte à l'adolescence. Plutôt que de fréquenter une école à l'enseignement conformiste, ses parents le laissent s'essayer à la réalisation de petits films.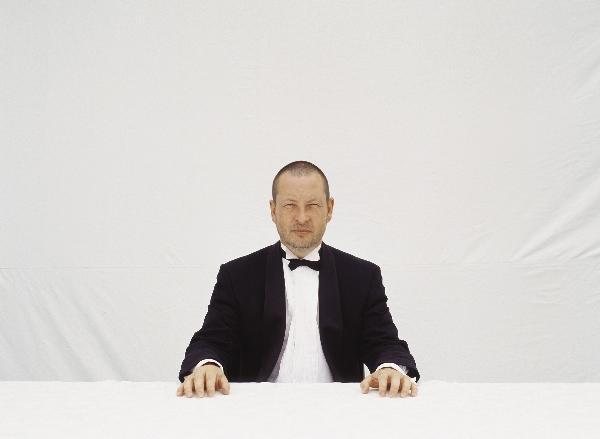 Lars von Trier, The Five Obstructions, 2003
© Dan Holmberg
La carrière de Lars von Trier commence au début des années 1980. Dans ses courts métrages tournés à l'école de cinéma (Nocturne, Images d'une libération), il fait preuve d'une inventivité stylistique qu'il développe dans les premiers longs : The Element of Crime, Epidemic et Europa. Cette trilogie européenne, expérimentale, expose les traumatismes du vieux continent au fil d'intrigues complexes, dans la lignée de Kafka et de Borges, de Lang et de Welles.
En 1991, Lars von Trier fonde avec Peter Aalbæk Jensen sa propre société de production, Zentropa Entertainments. Peu après, le cinéaste opère une première mue avec la série télé L'Hôpital et ses fantômes. Metteur en scène démiurgique qui s'est plu à créer de toutes pièces des univers dédaliques, Lars von Trier remet sa pratique en jeu et s'invente de nouvelles règles. Improvisant, filmant caméra à l'épaule, il s'intéresse aux acteurs et à leurs personnages plus qu'au style et à la technique. Il ouvre ainsi la voie au célèbre manifeste Dogme95, qu'il signe avec une poignée de réalisateurs, et dont les dix règles, vite abandonnées, devaient garantir l'orthodoxie de la mise en scène et la vérité du film.
Suit la trilogie « Cœur d'or »: Breaking the Waves, Les Idiots et Dancer in the Dark (avec Björk et Catherine Deneuve), où des femmes innocentes se sacrifient et atteignent la sainteté par l'adultère, l'anarchisme, le meurtre. Lars von Trier s'affirme alors comme le cinéaste du paradoxe et de l'indétermination morale. La trilogie américaine, engagée avec Dogville (avec Nicole Kidman) et Manderlay, dont l'action se déroule sur scène, dans des décors abstraits dessinés au sol, tient de l'allégorie complexe et dialectique, ouverte à de multiples interprétations. Depuis, Lars von Trier a initié une expérience oulipienne, The Five Obstructions, et réalisé une satire du monde de l'entreprise, Le Direktør, où l'on ne sait plus qui dirige ni la société, ni le film.
Alors que son nouvel opus, Antichrist, sort en salles et promet le débat, comme chacun de ses films, le Centre Pompidou associé à l'Ircam tente d'éclaircir le mystère von Trier, en invitant le cinéaste à s'exprimer par visioconférences et en présentant la première rétrospective intégrale de son œuvre, qui mettra en lumière son parcours, des premiers films, totalement inédits, jusqu'aux toutes dernières productions.
Show more
Show less
When
8 - 22 Jun 2009
every days except tuesdays