Cinema
The Five Obstructions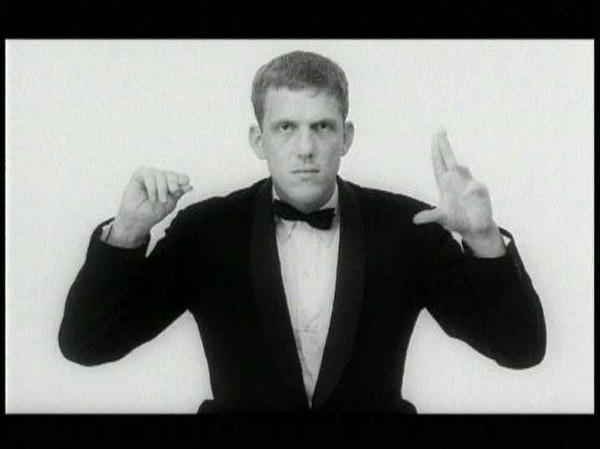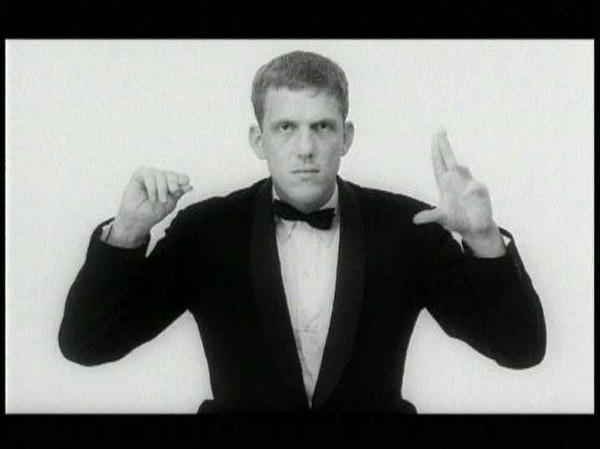 Extrait de The Perfect Human de Jørgen Leth, 1967, dans The Five Obstructions, de Jørgen Leth et Lars von Trier, 2003. Photo de Dan Holmberg
© Zentropa Entertainments / Films sans Frontières
précédé de Bet It On You (1990, 4 mn).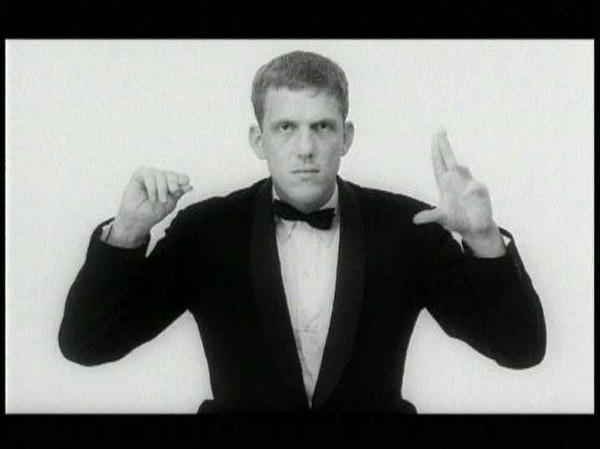 Extrait de The Perfect Human de Jørgen Leth, 1967, dans The Five Obstructions, de Jørgen Leth et Lars von Trier, 2003. Photo de Dan Holmberg
© Zentropa Entertainments / Films sans Frontières
Bet it on you, Danemark, 1990, 4', nb
Vidéo-clip pour le groupe Laid Back. En direct, encouragés par Laid Back, des prétendants au titre de champion tentent de battre des records insolites. Le cinéaste prend le titre de la chanson au pied de la lettre, et ouvre les paris.
The five obstructions (De fem benspænd) de Lars von Trier et Jørgen Leth, Danemark, 2003, 90', coul., vostf
Avec Jørgen Leth, Lars von Trier
Lars von Trier considère le court métrage The Perfect Human (1967) comme un film parfait. Il met au défi son réalisateur, le poète et cinéaste Jørgen Leth, d'en tourner cinq remakes, en lui imposant à chaque fois de nouvelles contraintes.
«Ce mélange de jeu et de douleur, cette violence de l'emprise du metteur en scène sur le film sont caractéristiques de cinéma de Lars von Trier et, on le voit, de l'homme lui-même. Sa force est telle que, sans jamais tourner directement un seul plan, il impose sa marque aux aventures de Jørgen Leth aussi sûrement que les traits dessinés sur le sol du plateau de Dogville déterminaient les mouvements des personnages.»
T. Sotinel, Le Monde.
The Five Obstructions, de Jørgen Leth et Lars von Trier, 2003. Photo de Dan Holmberg
© Zentropa Entertainments / Films sans Frontières
Show more
Show less