For kids and teens
A Summer of Painting!
Workshop 2 to 5 years old, with their families.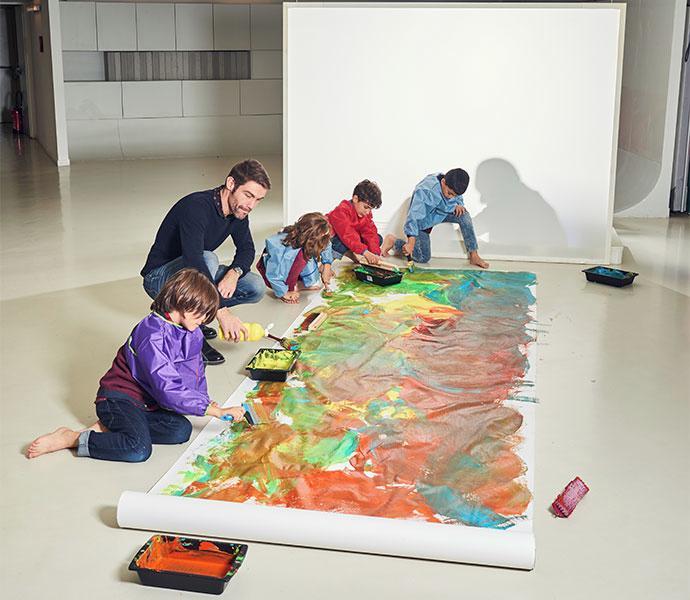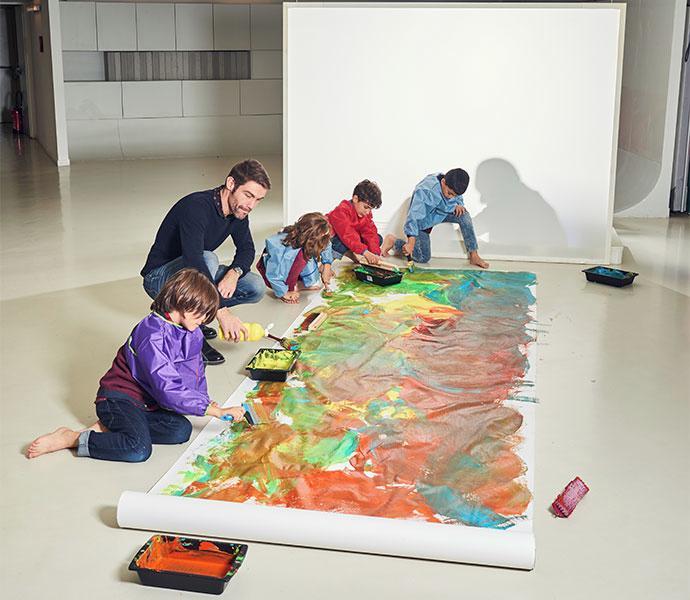 © D.R.
When
6 - 31 Jul 2019
15h - 16h30,
every days except tuesdays
Where
Atelier des enfants - Centre Pompidou, Paris
Traces, prints, spots, straight lines, curves and colours intertwine in a workshop devoted entirely to painting. Using improbable tools created especially for the workshop, children and parents discover the pleasure of colour play through an exploration of matter, light and transparency. From the floor to the ceiling, colour unfolds and brooms and brushes take on a new role in the movements of a poetical ballet. During the workshop based on the world of Bernard Frize, families also visit the exhibition devoted to this artist.
Show more
Show less