Exhibition / Museum
Bernard Frize, without remorse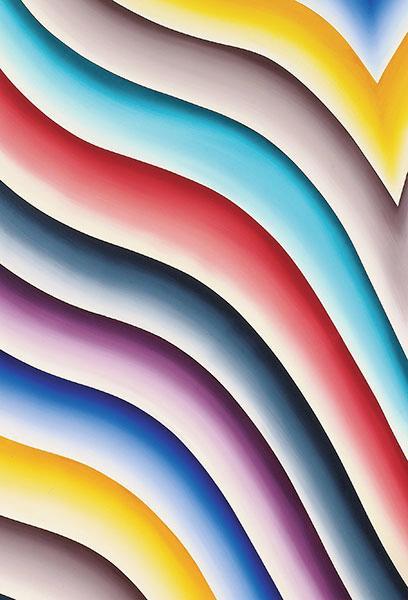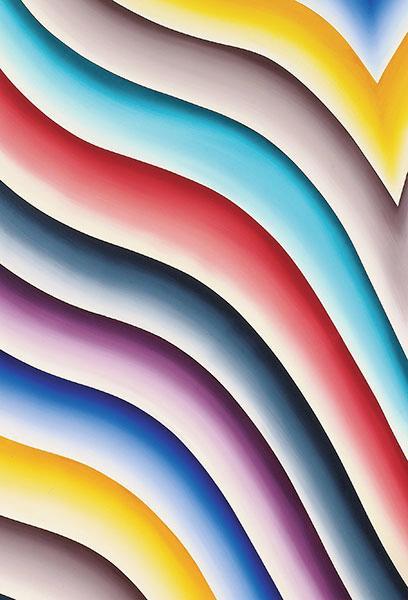 Bernard Frize, « Isaac », 2004 (détail). Collection particulière
© Bernard Frize/Adagp, Paris 2019
The Centre Pompidou reviews the work of Bernard Frize, an important French painter on the international artistic scene right from his early work in 1977. Known for his conceptual abstract paintings, Frize integrated figurative elements into his practice in the 1980s and also developed an interest in photography.

The exhibition takes the form of a non-directive theme-based tour with no particular order, blurring the serial approach that is characteristic of the artist's work. With a rich collection of some sixty works, the project was designed in close collaboration with the artist and introduces us to the very act of creation, revealing the intellectual strategies and challenges underlying the painter's work.


The tour is structured around six Oulipo-inspired and deliberately paradoxical themes: With unreason, Without effort, With system, Without system, With mastery, Without stopping.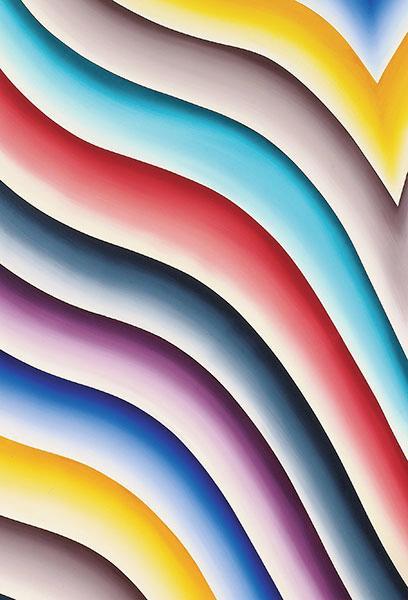 Bernard Frize, « Isaac », 2004 (détail). Collection particulière
© Bernard Frize/Adagp, Paris 2019
---
---
When
29 May - 26 Aug 2019
11am - 9pm,
every days except tuesdays
Interview with the artist
Let's start at the beginning. After a break, you resumed your activities in 1977 by simply covering the framework of the canvas, as if mechanically, with coloured horizontal and vertical strokes. Could this series be described as an absurd activity or a reflection of the absurdity of the world?
Bernard Frize - It was indeed a silly thing to do. It didn't really have any meaning, but instead of describing a world without reason, I described a world we are searching for a reason for. That's why I set to the task like a monk who applies himself to repeating horizontal and vertical strokes, because this activity enabled me to seek the reason why I was doing it.
So the important thing is to accomplish the task, not its meaning?
BF - Exactly. I see myself more in the tradition of Lewis Carroll than in the total absurdity of Albert Camus. But, of course, it's Sisyphean in spite of everything. I like to take things so literally that they open up a different way of seeing things.
Could it be said that you are trying to get rid of the question of meaning?
BF - No, I don't think so. It's more that I'm continually looking for meaning, and the meaning doesn't come. I think that's why there are so many different forms in my work. I'm not repeating the same thing, but looking for different ways in. I establish constraints in order not to have to choose and to be able to continue.
Was Oulipian thought important for you?
BF - I don't know. In the beginning, I used to read a lot of Ludwig Wittgenstein and Lewis Carroll, but I was trapped in that period. OuLiPo is a good tool for approaching my work but I wasn't thinking about that when I made things, it was instinctive. (…)
The structure of the exhibition is designed around the paradoxes in your work. We have just discussed your way of having recourse to systems in your paintings but at the same time, we get the impression that you seek to break them down with random effects. What role does chance play in your approach?
BF - Systems sometimes provide an absurd result that is the fruit of chance. Reality finally destroys the system as in Quelques causes accidentelles et d'autres causes naturelles, Emir or Drexel, Burnham & Lambert. My work sets the conditions in which chance can play a role. (…)
Do you try to tame chance, to master it by giving it form, getting it to work for you? How do you use it? Is chance a destructive agent or a liberating element for you?
BF - In the beginning, chance plays a role… by chance (laughs). Then I try to tame it and use it. So it depends what stage I'm at.
Given that I work a lot in series, chance also allows me to step back from the series, to find another angle.
So it frees you?
BF - Yes, it enables me to break free from the system in which I sometimes tame it.
Yet another paradoxical approach.
BF - Yes, that's right, every time (laughs). (…)
For me, treatment of the surface is another aspect of technical mastery. The use of acrylic resin produces a glazed, smooth, almost waxed aspect, a surface that seems to be encapsulated, as if unattainable. We get the impression the painting is no longer accessible. Is your painting melancholic?
BF - I don't know. Unlike American painting or art that becomes increasingly immersive, I have always wanted to make paintings that are loyal in terms of means and loyal with regard to the viewers, who should not feel subordinated by my canvases. They can look on them as equals. They're not crushing or immersive. That's why I wanted to seal off my paintings in a semi-photographic material. I wanted my painting to be very distant.
You create a distance.
BF - Yes, it's a way of being loyal with regard to the viewer. I respect the person before me who has all the tools and weapons to either contradict me or agree with me. (…)
The importance of the unbroken line also implies performance, painting without remorse. You have admitted to throwing away failed works. You don't cheat. Could we speak of a work ethic, even ethical painting that is transparent and legible, made with honest means?
BF - Yes, for me these are the indispensable conditions of my work. I'm not Houdini, I'm not an illusionist. I don't do magic, only fully realistic things.
When do you decide that a series is finished or exhausted, or should we say dead?
BF - When it no longer generates other ideas. Generally speaking, I stop a series when it has brought me to a new idea and I return to it when I feel that it can still take me elsewhere, that it's not finished.
Source :
Interviewed by Angela Lampe, curator, Musée National d'Art Moderne, Centre Pompidou, exhibition curator

In Code couleur n°34, may-august 2019, p. 12-15
Show more
Show less
Partners