Cinema
Animation et désir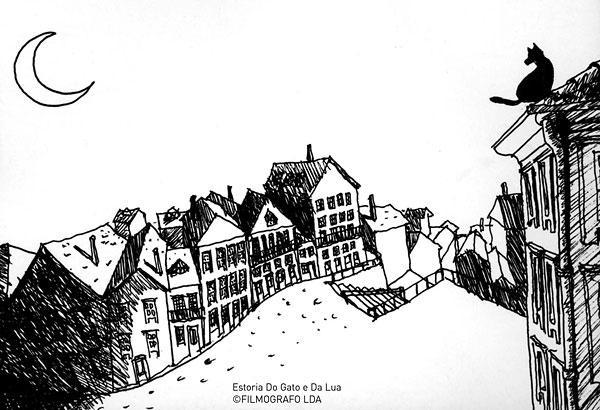 Séance déconseillée au jeune public
Séance déconseillée aux jeune public
Lakmé "Viens Malika"
Pascal Roulin . France . 1993 . 4'46 . Vues réelles, Ordinateur 3D
Un jeune officier britannique de l'armée des Indes découvre la beauté de la princesse Lakmé. Charmé, il ne voit pas les dangers qui l'entourent. Ce film fait partie de la compilation de films musicaux "Opéra Imaginaire" réalisée par
Pascavision.
La Joie de vivre
Anthony Gross, Hector Hoppin . France . 1934 . 9'05 . Crayon sur papier
Deux jeunes filles sont poursuivies par un jeune ouvrier à bicyclette Lui veut simplement leur rendre une chaussure perdue par l'une d'elles. Elles se réfugient dans un poste d'aiguillage et désorganisent le trafic ferroviaire...
Wir lebten im Gras
Andreas Hykade . Allemagne . 1995 . 16'50 . Dessin sur cellulos, Peinture sur papier
Toutes les femmes sont des prostituées. Mais papa, tu sais
Un jour
Marie Paccou . France . 1997 . 5' . Ordinateur 2D
Un jour, un homme est entré dans mon ventre
Guy 101
Ian Gouldstone . Grande-Bretagne . 2005 . 8'30 . Ordinateur 2D, Ordinateur 3D
Un homme entend l'histoire d'un autostoppeur de l'autre côté d'internet.
Estoria Do Gato e Da Lua
Pedro Serrazina . Portugal . 1995 . 5'30 . Dessin sur cellulos, Encre sur papier
Un poème, une histoire de silence et de complicité, ombres et lumières, appel de la nuit, la lune comme passion C'est l'histoire de celui qui a essayé de faire en sorte que le rêve devienne réalité, l'histoire du chat et de la lune.
To Have and to Hold
Emily Mantell . Grande-Bretagne . 2003 . 3'47 . Dessin sur papier (encre, crayon)
Univers alternatif inspiré d'un fantasme sur des relations où les femmes prendraient les choses en main.
Aldrig som första gången!
Jonas Odell . Suède . 2006 . 14'30 . Éléments découpés, Dessin sur papier (crayon, encre),
Ordinateur 2D, Ordinateur 3D
Quatre personnes racontent l'histoire de leur première fois, dans cette animation basée sur des entretiens documentaires.
Show more
Show less