Exhibition / Museum
Wols, Natural stories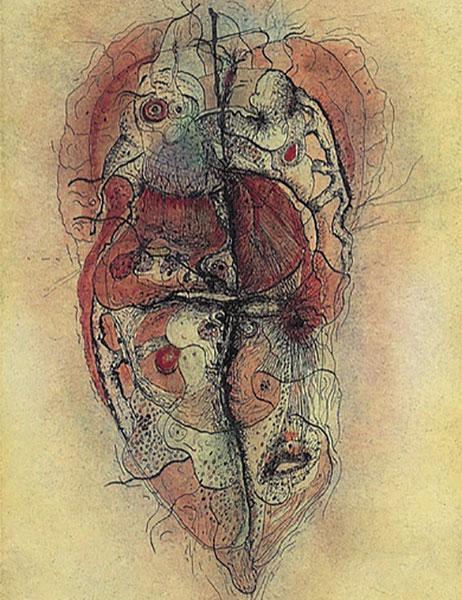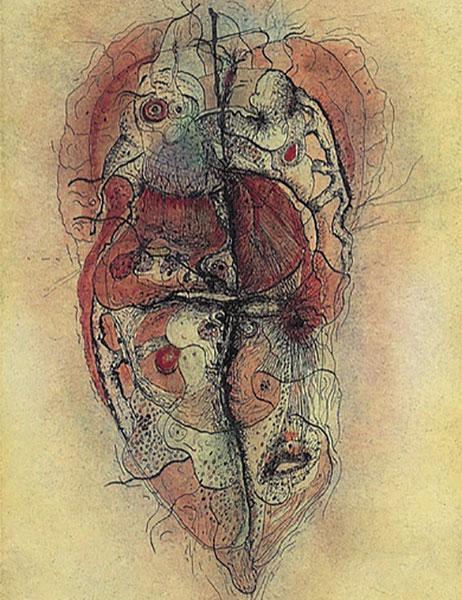 Wols, « Sans titre (Composition) », 1944-1945
© Centre Pompidou / Dist. RMN-GP © Adagp, Paris 2020
Wols, who died in 1951, is most often remembered from the perspective of a tragic fate inextricably linked to history; the decision to flee Germany in the grip of Nazism, the precariousness of a clandestine emigrant; his internment in the camps of the southern zone after the outbreak of the war and his post-war vagrancy in Saint-Germain-des-Prés, where alcohol contributed to his drawn-out suicide.

This exhibition revisits his drawings, in the light of his other activities, such as writing, photography and painting. Designed as an introductory tour, it is organised into five sections: capture, transmute, concentrate, disassemble and scatter, to describe the way in which Wols transposed the world he perceived through his images.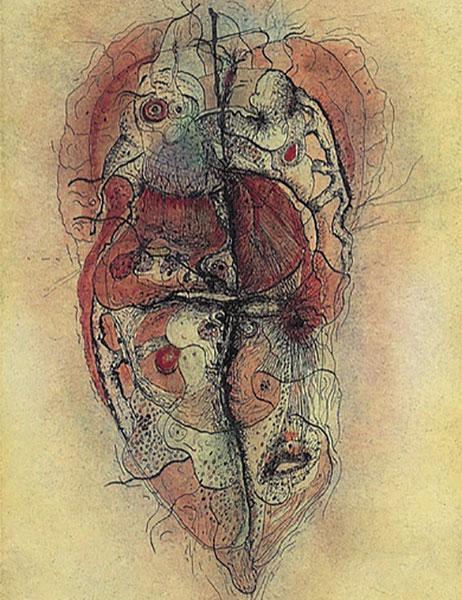 Wols, « Sans titre (Composition) », 1944-1945
© Centre Pompidou / Dist. RMN-GP © Adagp, Paris 2020
When
4 Mar - 18 May 2020
11am - 9pm,
every days except tuesdays
Where
Musée - Niveau 4 - Galerie d'art graphique
Presentation by the curator
Often, all that is remembered of Wols who died in 1951 is the tragic destiny so closely linked to history: the choice of exile when Germany was rife with Nazism, the precarious existence of the illegal immigrant seeking refuge in France, in Spain, then again in France; internment in camps in the southern zone after the outbreak of the conflict; post-war wanderings in existentialist Saint-Germain-des-Près where he ended his slow suicide by alcohol. In this narrative, Wols embodies both an expiatory figure for the crimes of his period and the accursed painter whose genius came at the price of exclusion. Indeed, some people were quick to interpret the paintings produced at the end of the 1940s as a sort of point zero of a new art: "the most significant appraisal of a dying civilisation and the prophetic call to new languages", said Georges Mathieu in 1956. However, although Wols played with the specificities of each technique, these paintings are part of the continuation of his drawings and vice versa. In both, the image is (de)composed, the stain deliberate.
Wols, whose real name was Otto Wolfgang Schulze, was born into a well-to-do family in 1913. During his childhood in Dresden, he received an education in which the arts played a large part. The death of his father in 1929 seems to have precipitated him into a long period of apprenticeship which would be complete at the end of the 1930s. Wols was a jack of all trades who worked in a garage, studied ethnology with Leo Frobenius and finally trained with Genja Jonas, the photographer. In Berlin, then in Paris, he rubbed shoulders with leading avant-garde figures and was soon moving in Surrealist circles, thanks to his companion Gréty Dabija. Without ever foregoing a sort of dilettantism, he borrowed from different trends, a subject here, a frame or a technique there. Few photos remain from the period (the artist abandoned photography once and for all in 1941), but thanks to the modern renderings under the supervision of his sister, Elfriede Schulze-Battmann, we can discern their originality: the distancing of his subjects who seem to be examined through the lens of a microscope.
Neither figurative nor abstract, his drawings – like his photographs and his texts – illustrate a way of seeing the world, in all its appearances, in a syncretism where far-eastern philosophies encounter the thinking of Nietzsche. Resisting analysis, Wols's work seems to be a single body consisting of and reflecting each of his creations. "Wols, natural histories" thus proposes to re-examine his drawing in the light of his other practices, writing, photography and painting. Designed as an introduction, it breaks down into five sections – trapping, transmuting, concentrating, breaking down, splashing – describing the way Wols transposed the world he perceived in his images.
Source :
By Anne Montfort

Cabinet d'Art Graphique, Centre Pompidou

Curator of the exhibition

In Code couleur n°36, january-april 2020, p. 34-35
Show more
Show less