Show / Concert
Tourbillon Grisey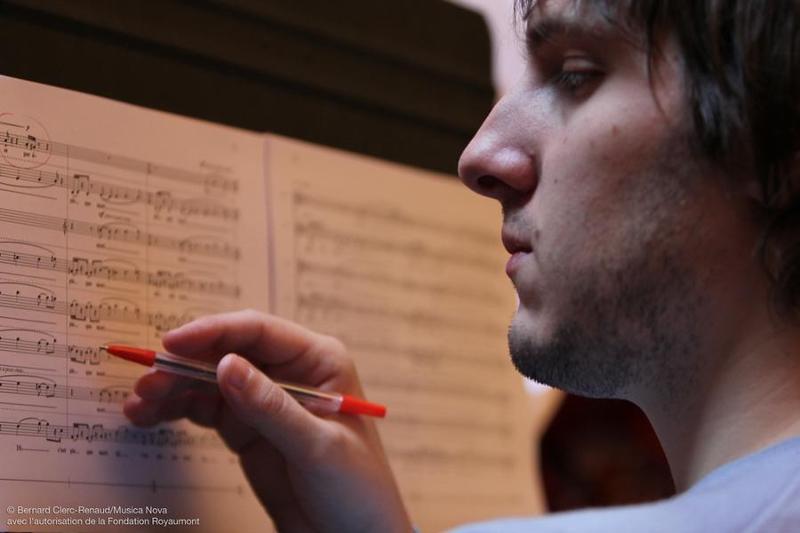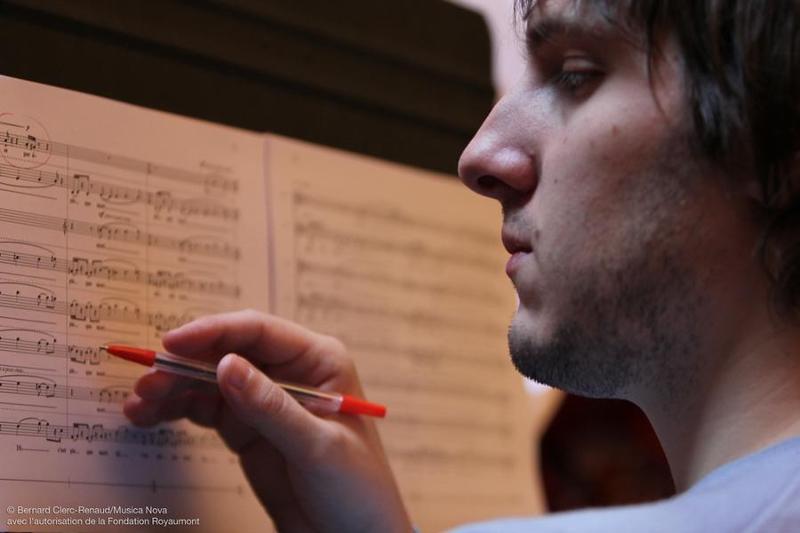 Daniele Ghisi
© Bernard Clerc-Renaud / Musica Nova avec l'autorisation de la Fondation Royaumont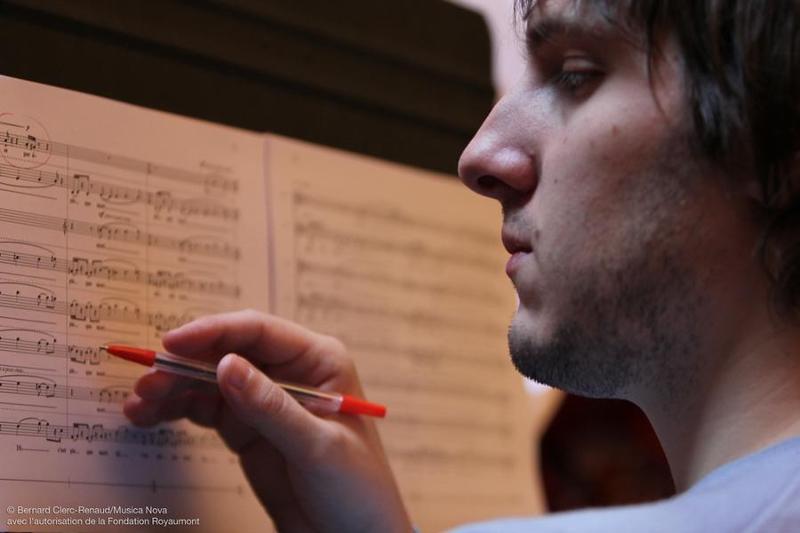 Daniele Ghisi
© Bernard Clerc-Renaud / Musica Nova avec l'autorisation de la Fondation Royaumont
« Abolir le matériau au profit de la durée pure est un rêve que je poursuis depuis de nombreuses années. Vortex Temporum n'est peut-être que l'histoire d'un arpège dans l'espace et dans le temps, en-deçà et au-delà de notre fenêtre auditive et que ma mémoire a laissé tourbillonner au gré des mois dévolus à l'écriture de cette pièce ».
Ce chef-d'oeuvre de Gérard Grisey a provoqué de nombreux artistes à l'image d'Anne Teresa De Keersmaeker qui l'a chorégraphié, avant d'en faire l'exposition du mouvement pour un espace muséal. Trois images archétypales caractérisent ce « tourbillon du temps » : le temps des hommes et du langage, le temps large des baleines et du rythme du sommeil, le temps contracté à l'extrême des oiseaux.
Chez Daniele Ghisi, marqué également par Grisey, An Experiment With Time enchâsse plusieurs cycles temporels – un jour, une année, une vie.
Après l'installation créée en ouverture de ManiFeste-2015, le compositeur italien donne ici la version finale du journal de bord inspiré par le texte de John William Dunne, une curieuse machine à dilater le temps et à faire coexister passé, futur et présent.
Composition, installation sonore, vidéo et animation Daniele Ghisi
Inspirée du livre éponyme de John W. Dunne
Scénario Daniele Ghisi, Luigi Acerbi, Paolo Puggioni
Assistant scénario Maryam Babaei
Assistant vidéo Luca Morino
Conseiller graphique Davide Bordogna
Visuels dessinés par Luca Nava
Divertimento Ensemble
Direction Sandro Gorli
DANIELE GHISI An Experiment With Time (reloaded)
commande de l'Ircam-Centre Pompidou et de Divertimento Ensemble, création française
Ensemble Court-circuit
Direction Jean Deroyer
GÉRARD GRISEY Vortex temporum
Coproduction Ircam/Les Spectacles vivants-Centre Pompidou.
Avec le soutien du réseau ULYSSES.
Show more
Show less