Exhibition / Museum
Robert Morris
Exposition rétrospective 1961-1994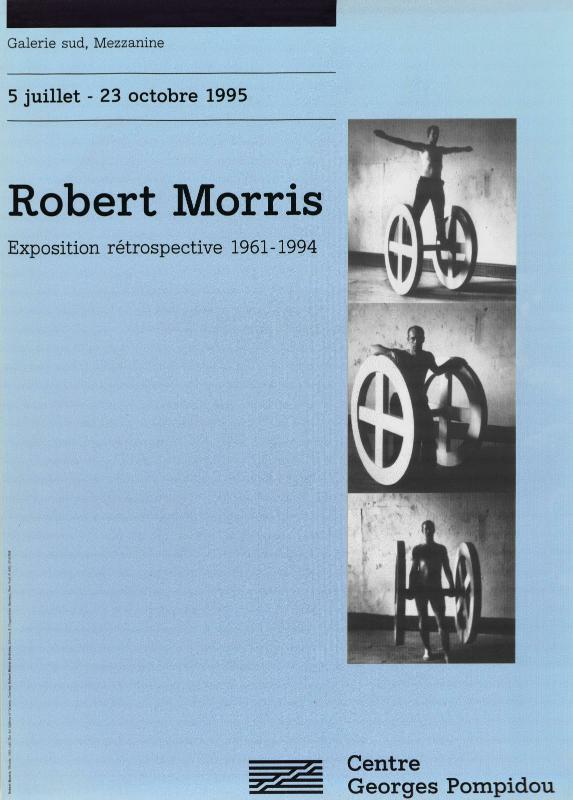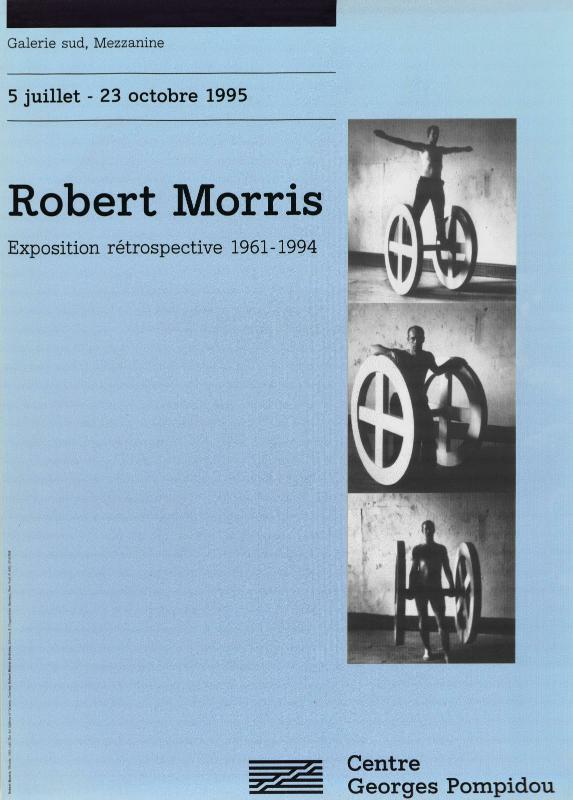 © Centre Pompidou, 1995 ; Œuvre reproduite : Robert Morris, Wheels © ADAGP, Paris, 1995 ; Conception graphique : Coordination graphique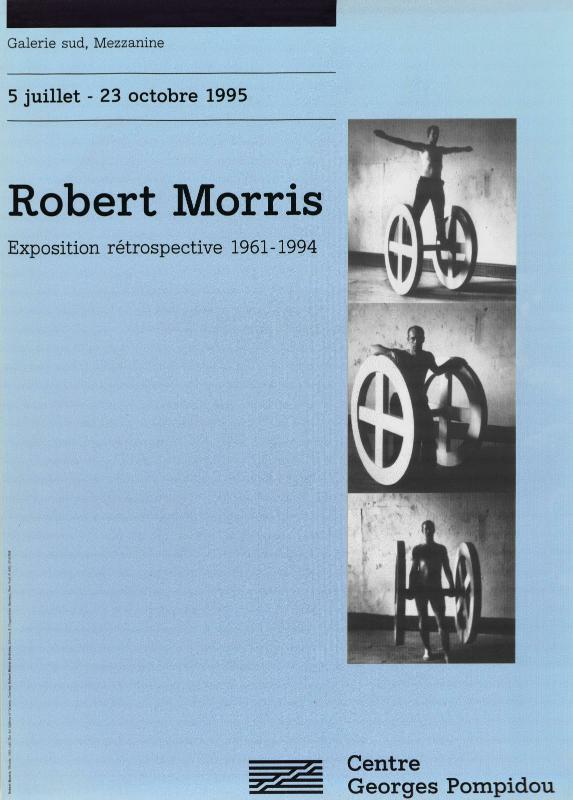 © Centre Pompidou, 1995 ; Œuvre reproduite : Robert Morris, Wheels © ADAGP, Paris, 1995 ; Conception graphique : Coordination graphique
Cette première rétrospective en France de Robert Morris a été organisée en collaboration avec le Salomon R. Guggenheim Museum de New York.
Artiste et théoricien, célèbre pour avoir inventé le Minimal Art, puis introducteur de l'Antiform et du Process Art, Robert Morris a développé depuis trente ans une oeuvre aux résonnances multiples et investi le champ de la sculpture comme celui de la peinture.
L'exposition comprend une centaine d'oeuvres, sculptures, peintures, installations, depuis les premiers objets créés en référence à Duchamp et les oeuvres minimalistes, à la toute dernière installation The Fallen and The Saved.
Une rétrospective des films de Robert Morris est également présentée au Cinéma du Musée.
Show more
Show less
When
5 Jul - 23 Oct 1995
every days except tuesdays