Off-site event
Gonflés à bloc - Pumped up
Centre Pompidou-Málaga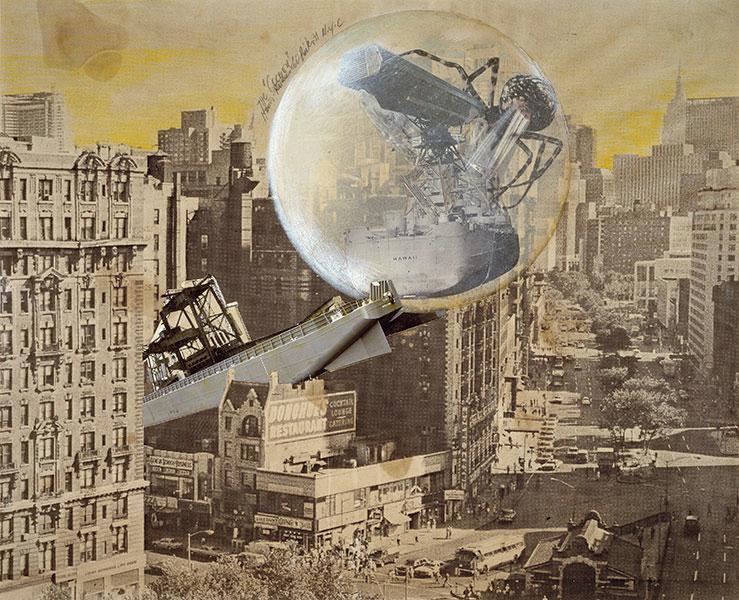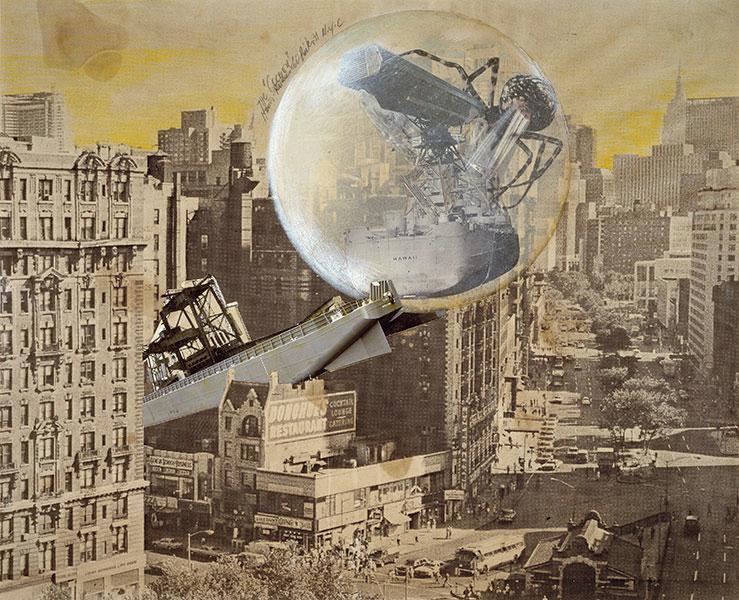 Klaus Pinter, « The Cocoon », 1971
© Centre Pompidou / G. Merguerditchian / Dist. RMN-GP
When
8 Nov 2018 - 3 Feb 2019
9h30 - 20h,
every days except tuesdays
Where
Centre Pompidou Málaga, Málaga
In the early 20th century, innovation in plastic materials quickly took off in the fields of aerospace and military engineering – from weather balloons to dirigibles, bridges to inflatable shelters. Air, despite being intangible, became a building material. This exhibition brings together pieces by European producers from the collection of the Musée National d'Art Moderne, with documentary collections and videos to transport visitors back to the atmosphere of the 1960s and 70s.

In architecture, thoughts turned to new ways of living – where people were increasingly mobile, buildings were movable and towns could develop without being constrained by their environment. The Archigram group imagined cities made up of inflatable structures, in which people would carry their pods around them. Klaus Pinter created new, inhabitable pods above traditional cities.

Pneumatic furniture contributed to this idea of a dwelling that can be constantly changed. Quasar designed homes in which everything is inflatable. The AJS group Aérolande, set up by three students – Jean Aubert, Jean-Paul Jungmann and Antoine Stinco – waas known for its inflatables, which could be put together to form modular furniture. The young architects first presented inflatable architecture projects as part of their degree show, in 1967. The following year, they were tasked with organising an exhibition of inflatable structures at the City of Paris Museum of Modern Art. This exhibition was noted for its presentation of the rather more artistic applications of pneumatic techniques and elements, such as those by Bernard Quentin, who made his inflatable structures a real part of the landscape. Haus-Rucker-Co, Graham Stevens and Hans Hollein took over the public space with their happenings and produced immersive installations. Somewhere between architecture and visual arts, spatial environments and inflatable objects explored the interaction that can occur between human beings and their surroundings, once the plastic membrane is transformed into an extension of the body.

Air opened up the horizon of possibilities: lightweight, transportable, quick to install and remove, inflatables embodied the new values of the counter-culture that stemmed from 1968, such as movement and ephemeralness. In 1971, on the beaches of Ibiza, thousands of students of all ages and backgrounds gathered for the Congress of the International Council of Societies of Industrial Design and pooled their resourcefulness to build the Instant City – an inflatable residential structure put together using 1,500 square metres of plastic canvas, scissors and staples. A month during which air threw open the borders of a Spain still shackled by Francoism.

Show more
Show less