Show / Concert
Move | Paul Maheke
A Familiar Familial Place of Confusion (channel)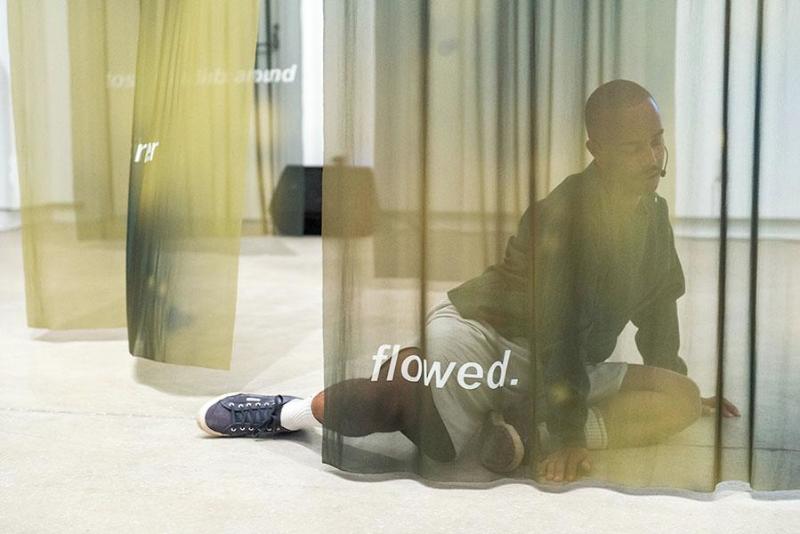 Paul Maheke

A Familiar Familiar Place of Confusion (channel), 2018

19h, Petite Salle

Following on from his research on the notion of body as an archive and its links with memory and identities, Paul Maheke presents a performance combining dance, video and sound composition. His work questions the forms of constraint exerted on the black queer body by exploring forms of representation, using visual references ranging from Michael Jackson to Bantu cosmology.

Paul Maheke was born in 1985 in Brive-la-Gaillarde (France), and lives and works in London. His current research, Becoming a Body of Water, draws on philosopher Luce Irigaray's notion of "hydrofeminism", taken up by Astrida Neimanis, and imagines the body as an archive using its waters as pathways to knowledge and information.This exploration occupies a metaphorical space in which the body resonates and echoes the broader historical, geographical and socio-political context that have birthed it.

With a particular focus on dance, he seeks to defuse the power struggles that shape the Western imagination and to reformulate the resulting representations of the racialized queer body, interrogating History through non-human subjectivities.

His work was recently shown at Chisenhale gallery (2018), Tate Modern, London (2017), at the CA2M, Madrid (2017) and at the South London Gallery, London (2016).
Show more
Show less