Exhibition / Museum
Move 2018
Danse, performance, images en mouvement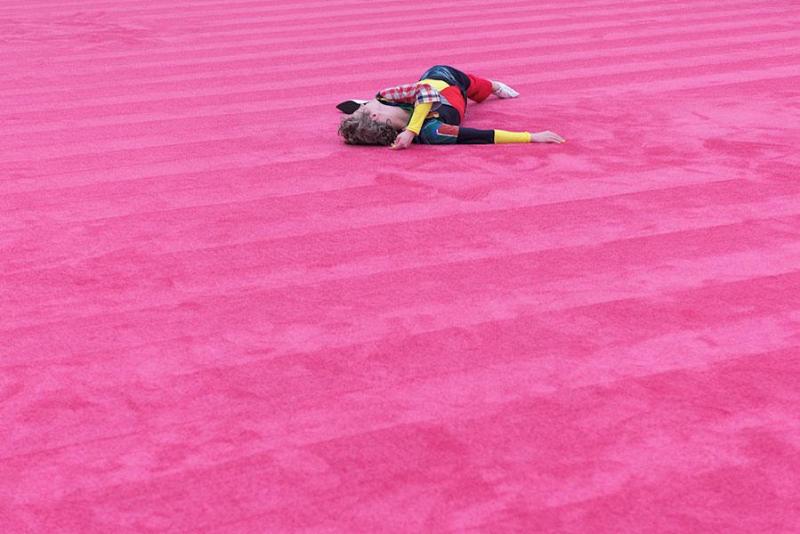 Launched in 2017, MOVE is an annual event which positions itself at the intersection of dance, performance and moving image by imagining a space and a time for reflection on the exhibition modes of performance: durational, participatory and in spaces traditionally not devoted to dance. By exhibiting performance in these new spaces, MOVE questions the social choreography of the museum, its codes, its movements, its uses.


For this second edition, MOVE present works that address the question of a critical body in a world where it seems increasingly urgent for artists to confront the current issues marked by identity or political crises, as well as the neo-liberal conditions of life and production that we face. The artists featured in MOVE invest the body as sites to imagine, practice and test these conditions.

From institutional criticism exerted by bodies through slow gestures to a critical evocation of the speech and gestures of politicians, to bodies that confront traumas by addressing identity issues while simultaneously evoking memories or personal stories, MOVE presents different proposals of artists who operate a form of "singularity" (according to critic André Lepecki) and react to different dynamics of domination and systems of oppression at work today. By producing unexpected practices, this singularity carries with it a form of extraneity that produces an analytical tool on these life conditions. Faced with these traumas, it will equally be a question of repair and care, of claiming and reappropriating one's body through physical action or dance therapy and healing gestures.


Within this framework, this year MOVE will be presented in collaboration with Fondation Calouste Gulbenkian in Paris, where an exhibition about resilience and reconstruction : « Talismans – le désert entre nous n'est que du sable » will be on show until the end of July.


Among the highlights of the 2018 edition, Maria Hassabi presents STAGING: Solo # 2, a live installation for one dancer presented at Forum -1 of the Centre Pompidou. Through a performance playing on the slowness and precision of the performers' gestures, between movement and stillness, the artist questions our relationship to spectacle and the staging of performative bodies in the museum space.


At the Forum and Forum -1, Liz Magic Laser presents Handle / Poignée, a performance, a film and workshops that provide a critical view of the codes of public discourse and the actions of politicians. Inspired by the theories of the famous linguist George Lakoff who classified our way of seeing the world according to two systems, that of the conservatives and that of the democrats, the artist proposes an interactive performance in which the public will be able to discover their own typology and to experiment with the associated choreographic movements, recalling the test of personalities developed by companies to maximize teams productivity.


In relation with Handle / Poignée, by Liz Magic Laser presented as part of MOVE, the portrait of Anna Halprin by Jacqueline Caux "Out of Boundaries" is proposed followed by a discussion about the evolution of dance therapies, especially through the work of Mary Starks Whitehouse on the practice of Authentic Movement. Liz Magic Laser talks with the therapist France Schott-Billmann on the creation of her project.


In theaters, a performance program includes Laëtitia Badaut Haussmann, Pedro Barateiro, Hannah Black, Bonaventure and Ebba Fransen Waldhör, boychild + Jack Halberstam and Francisco Tropa.
Among these proposals, Paul Maheke evokes the imaginaries around the black or queer body, Francisco Tropa brings a more existential look on the body with the performance Géant during which the entirety of a human skeleton, molded in bronze is reconstituted precisely bone by bone. Pedro Barateiro questions our system of life on the planet, using a manipulated voice, between human and machine, thought as a vector of a message at once poetic, ecological and political.

Boychild and Jack Halberstam present a lecture performance that deconstructs boychild's work through an intimate and stylistic interpretation of its influences, from Butoh to queer theater.


Lastly several talks and encounters will punctuate the event with the organization of a seminar conceived by Marion Boudier and Chloé Dechery with the universities of Paris 8, Paris 10 and the Nanterre Amandiers Theatre on the notions of "performing knowledge" or artists researchers and "The Observatory of Passions" a discussion between Philippe Mangeot, Paul B. Preciado and Volmir Cordeiro on the passion to be another.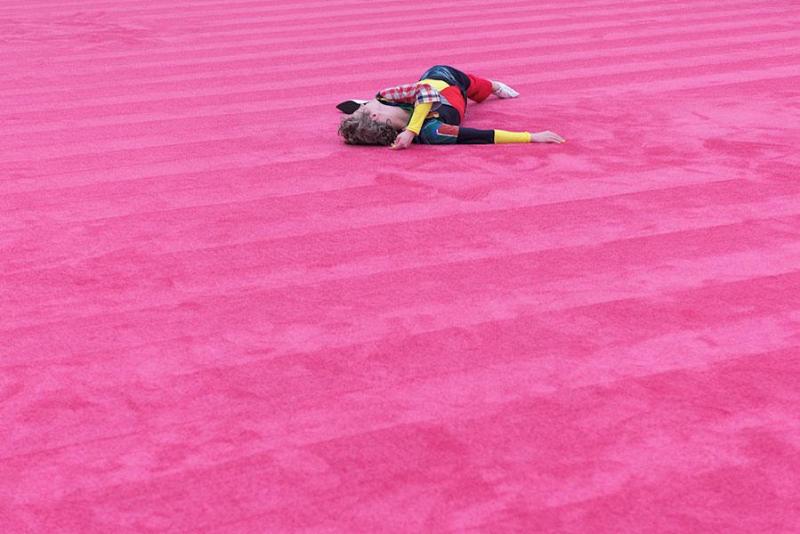 Maria Hassabi, « STAGING Solo #2 » (2017)
© Thomas Poravas
---
---
When
Le 7 juin 2018 de 18h à 21h
Du 8 au 24 juin 2018 de 11h à 21h
Programme Move 2018
Exposition
Maria Hassabi, STAGING : Solo #2, 2017. Installation live (11h-21h)
Liz Magic Laser, Handle/Poignée, 2018. Performance (14h-19h) et installation live (11h-21h)
Paul Maheke, Mutual Survival Lorde Manifesto, 2015 (installation vidéo)
Lili Reynaud Dewar, My Epidemic, (Teaching Bjarne Melgaard's class), 2015 et Teeth, gums, machines, future, society (One Body Two Souls), 2017 (projection vidéo)
Vidéodanse
Nadia Beugré, Cecilia Bengolea, Julien Creuzet, Juliana Huxtable, Latifa Laâbissi, Klara Liden, Anna Halprin, Frédéric Nauczyciel, Robyn Orlin
Performances en salles
boychild + Jack Halberstam, Laëtitia Badaut-Haussmann, Hannah Black, Pedro Barateiro, Paul Maheke, Francisco Tropa
Parole
Frédéric Nauczyciel : Voguing et corps critique.
L'observatoire des Passions, avec : Philippe Mangeot, Paul B. Preciado et Volmir Cordeiro.
Performing Knowledge / Performer les savoirs, colloque et workshops conçus par Chloé Dérechy et Marion Boudier
Rencontre autour d'Anna Halprin et du travail de Liz Magic Laser
Show more
Show less
Partners