Show / Concert
Move | Liz Magic Laser
Handle/Poignée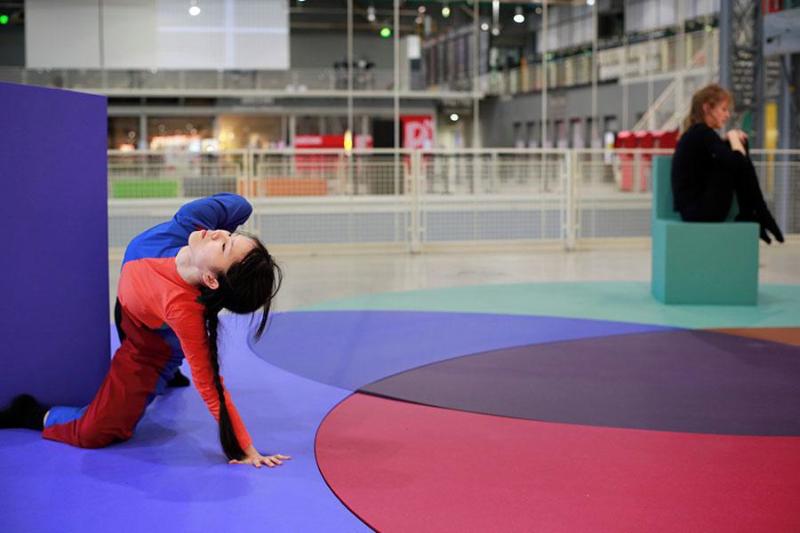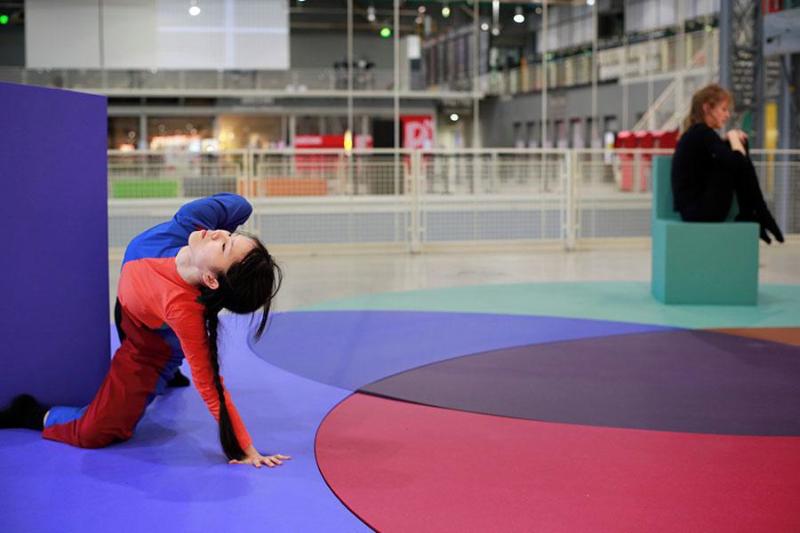 Liz Magic Laser, « Handle/Poignée », 2018
© Liz Magic Laser
At the Forum and Forum -1, Liz Magic Laser presents Handle / Poignée consisting of a performance, a film and workshops that propose a political cosmology for understanding and rehabilitating relations between liberals and conservatives. The interactive performance offers a personality analysis and treatment center where the public will be able to learn therapeutic movement developed for their type: the disciplinary parent, the nurturing parent, the obedient child and the rebellious child. Laser's typology draws on archetypes from linguist George Lakoff's Moral Politics: How Liberals and Conservatives Think (1996) in which he uses a model of the family to analyze dynamics between politicians and citizens.

Upon entering the museum lobby, select visitors will be assessed based on their hand shake and other nonverbal cues. Laser's performers function as somatic therapists offering movement as a vehicle for self-realization and betterment. After diagnostics are performed, visitors are guided to a soft sculptural set that uses a Venn diagram to outline three spheres of experience: home, work and politics, as well as the relationship of each personality to these spheres. The set incorporates talismanic equipment for Laser's therapeutic exercise routines: foam prop elements that resemble a bed, chair and podium. The performers use the props to demonstrate sequences of therapeutic movement developed to empower each specific personality type.

An instructional video installation on the museum's lower level provides a practice space where viewers will be guided through four exercise sequences with commentary that references personality testing used by corporations to maximize the efficiency of communication between workers. The video explores the potential benefits and risks of psychometric testing, echoing the recent revelations about Cambridge Analytica's use of personality quizzes.

Expanding her political therapy work into kinesthetic territory, Laser collaborated with two movement therapists, France Schott Billmann and Mandoline Whittlesey, and a group of professional dancers. They developed choreography by engaging in a variety of movement therapy practices including "Authentic Movement", an approach to dance therapy developed by Mary Starks Whitehouse in the 1950s, "Body-Mind Centering"® and methods based on tribal and shamanic dance. The psychological analysis and strategizing that takes place before encounters between world leaders also served as a reference point.

With dancers Lise Benoit, Carisa Bledsoe, Yun-Chen Chang, Célia Chauvière, Fabiana Gabanini and Martina Musilova. Performance developed through a process that included workshops with dance therapists, France Schott Billmann and Mandoline Whittlesey; and choreographic consulting by Cori Kresge. Videography by Spencer Wolff. Motion Graphic Design: Common Space Studio Costumes by Slow and Steady Wins the Race. Set and costumes produced with generous support from Fondation d'entreprise Galeries Lafayette, Paris. Handle/Poignée is co-produced with the Centre Pompidou, Paris, Gulbenkian Foundation, Paris, and the Confort Moderne, Poitiers. Developed in partnership with ACTS / Ecole de danse contemporaine de Paris® and Micadanses. Project produced on the occasion of "Talismans, Le desert entre nous n'est que du sable", Gulbenkian Foundation Paris, and circulating to the Confort Moderne, Poitiers in October 2018.

Liz Magic Laser is a Brooklyn, New York, based artist who works in performance and video. Her work intervenes in semi-public spaces such as bank vestibules, movie theaters and newsrooms, and has involved collaborations with actors, surgeons, political strategists and motorcycle gang members. In her recent work, Laser uses communication techniques and psychological methods appropriated by corporate and political cultures in order to revive their therapeutic potential. Her work has been shown at Mälmo Konsthall, Sweden (2017) the Swiss Institute (2016); at the Whitney Museum of American Art (2015); at Lisson Gallery, London (2013); the Performa 11 Biennial, New York (2011); and MoMA PS 1, New York (2010) among others. Last year she had solo exhibitions at CAC Brétigny, Jupiter Artland, Scotland and Wilfried Lentz, Rotterdam (2017). Laser was recently awarded the Lead Commission for "The Future World of Work" program at FACT (Foundation for Art and Creative Technology), Liverpool, UK.

Performance: 14h-19h, Forum
Video installation: 11h-21h, Forum -1


Encounter Around Anna Halprin And Liz Magic Laser's Work,
With Liz Magic Laser And Therapist France Schott-Billmann
24/06 - 17h, Petite Salle

In relation with Handle / Poignée, by Liz Magic Laser presented as part of MOVE, the portrait of Anna Halprin by Jacqueline Caux "Out of Boundaries" is proposed followed by a discussion about the evolution of dance therapies, especially through the work of Mary Starks Whitehouse on the practice of Authentic Movement. Liz Magic Laser talks with the therapist France Schott-Billmann on the creation of her project.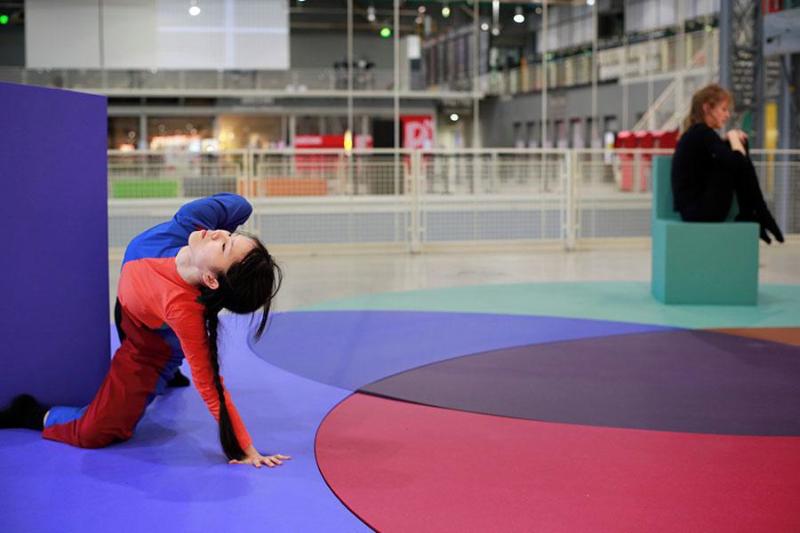 Liz Magic Laser, « Handle/Poignée », 2018
© Liz Magic Laser
When
7 - 24 Jun 2018
11h - 21h,
every days except tuesdays