Cinema
L'artiste et son modèle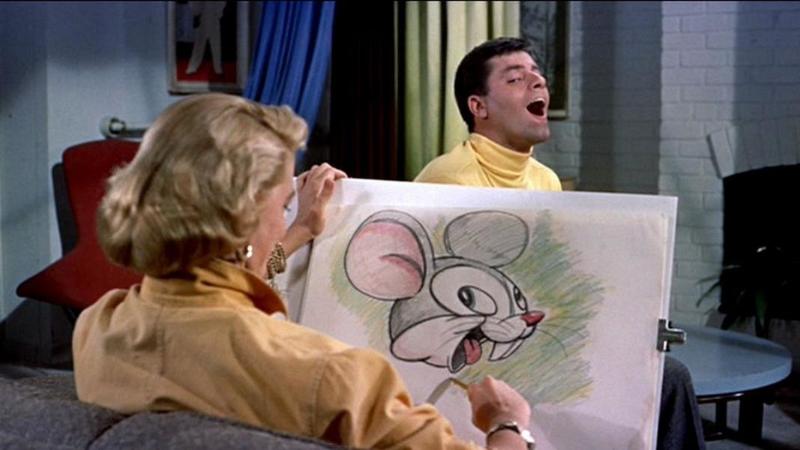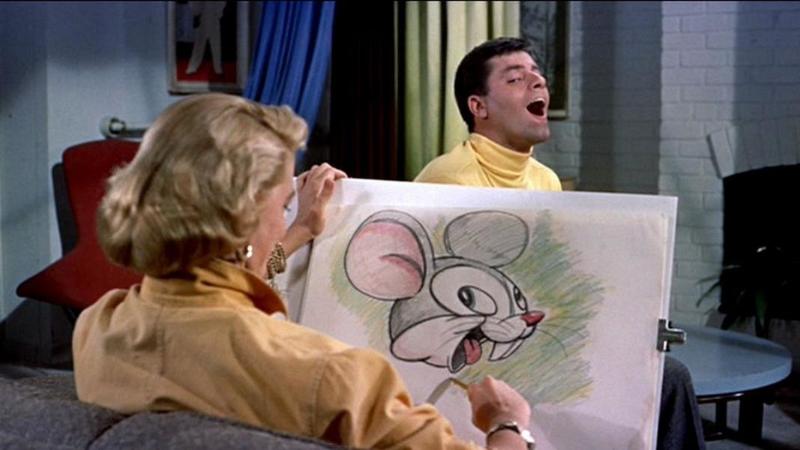 Frank Tashlin, Artists and Models, 1955, (detail),
© courtesy Universal Pictures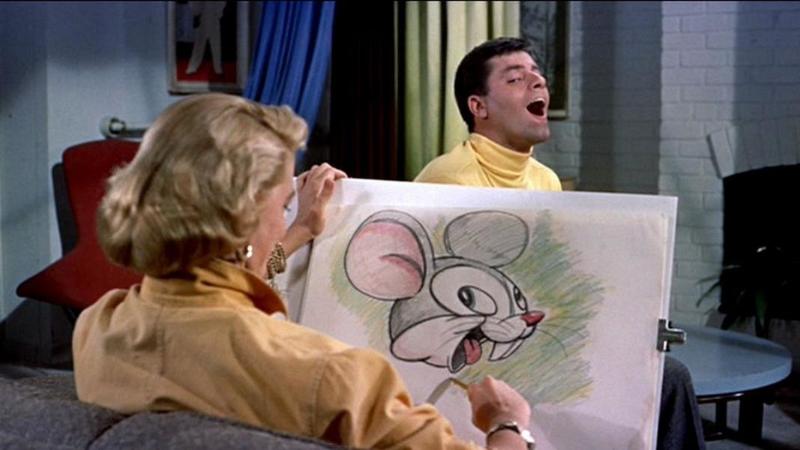 Frank Tashlin, Artists and Models, 1955, (detail),
© courtesy Universal Pictures
Le réalisateur américain Frank Tashlin (1913-1972) débute sa carrière comme cartooniste au sein des studios d'animation Van Buren avant d'être engagé en 1933 par Warner Bros où il rejoint l'équipe de la célébrissime Termite Terrace fondée par le producteur visionnaire Leon Schlesinger. Après avoir supervisé la réalisation de plusieurs dizaines de cartoons, Frank Tashlin passe aux long-métrages de fiction au début des années 1950. C'est grâce à ses collaborations avec l'acteur atypique Jerry Lewis, (il réalise avec lui huit films entre 1955 et 1964), qu'il obtiendra ses premiers succès critiques et marquera de son style singulier la comédie américaine. Personnage décalé tout droit sorti de l'univers du cartoon, Jerry Lewis déploie devant la caméra de Tashlin un humour grinçant et ouvertement corporel. De ce duo va naître une atmosphère mêlant à la fois le dessin animé, les comic strip, le gag potache et les fameuses pantomimes de Lewis accompagnées des chansons interprétées avec Dean Martin. Au summum de son art, Frank « Tish Tash » Tashlin synthétise avec Artists et Models (1955) l'ensemble des préoccupations qu'il porte à l'égard de l'utilisation de la couleur, du décor et de la lumière. Non-conformiste et volontairement antinaturaliste, cette comédie raffinée puise dans le registre de la culture populaire de son temps les éléments d'une esthétique résolument Pop.

Séance présentée par Michel Gauthier

« Tashlin n'apparaît ni comme un moderniste prisonnier d'Hollywood, ni comme un simple héritier de la longue tradition carnavalesque. Il est le révélateur d'un monde qui se réifie en une image de lui-même. En cela, Tashlin est l'artiste pop originel, au sein même de l'industrie du spectacle. » Michel Gauthier, « Les pieds dans le pop - Frank Tashlin historien d'art », Les Cahiers du MNAM, n°104, été 2008, Paris, Centre Pompidou, p. 26-52

Frank Tashlin, Artists and Models, 1955, 35mm, coul, son, 104 min

Remerciements : Michel Gauthier, The Constellation Center Collection, The Academy Film Archive (Los Angeles) et Universal Pictures.
Show more
Show less