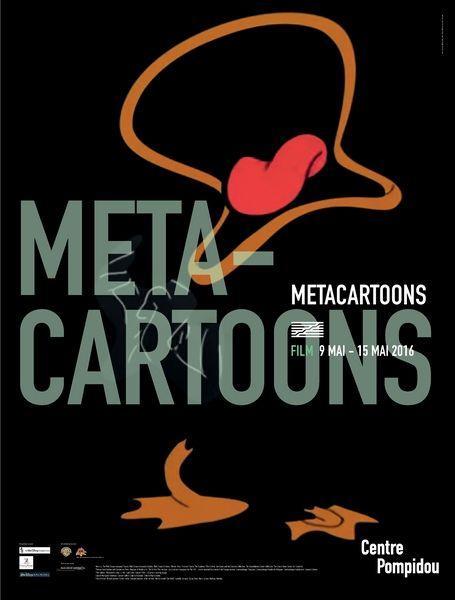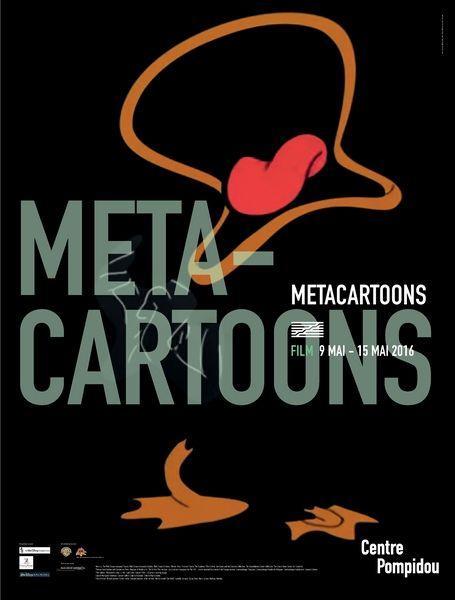 Martin Arnold, Whistle Stop, 2014, (détail) © Courtesy Martin Arnold
© Centre Pompidou, Direction de la communication et des partenariats, conception graphique : Ch. Beneyton, 2016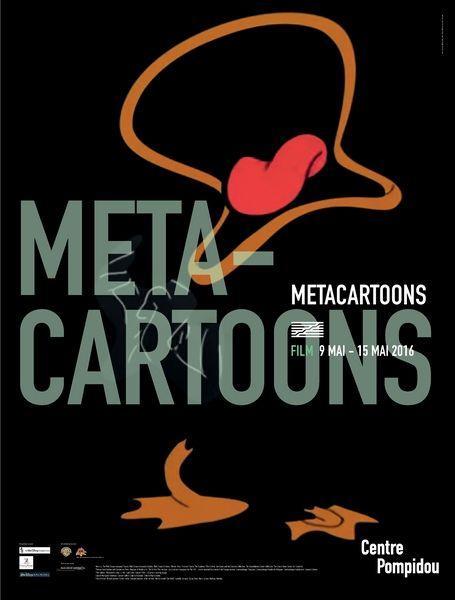 Martin Arnold, Whistle Stop, 2014, (détail) © Courtesy Martin Arnold
© Centre Pompidou, Direction de la communication et des partenariats, conception graphique : Ch. Beneyton, 2016
"Let's make some funny pictures" Tex Avery

Pensé comme une archéologie des échanges entre la culture populaire et les pratiques artistiques du 20e siècle, le cycle « Metacartoons » présenté par le Centre Pompidou explore la créativité sans limites du « cartoon », du cinéma d'animation dans son expression la plus jouissive, adoré par le public, mais rarement intégré à la sphère des beaux-arts. Terrain d'expérimentation particulièrement fécond, dépourvu, à priori, d'ambition spéculative, ces dessins animés questionnent une série de notions qui ont nourri l'art moderne, les intuitions formelles et les réalisations de cinéastes et plasticiens de la modernité. En jouant notamment sur les niveaux de la représentation, les cartoons permettent d'explorer de manière inédite les propriétés du film, tout en présentant de façon plus ou moins consciente, toujours avec humour, cette idée clé du modernisme en art qui fait de l'œuvre une forme autonome et autoréflexive. Du cinéma des origines, où le geste du dessin est rendu plus complexe par le télescopage des prises de vue réelles et des potentialités de l'animation, aux productions de Walt Disney, dont le célèbre cinéaste russe Sergueï Eisenstein considérait que la force créatrice était « plasmatique », les intérêts des avant-gardes historiques et l'ingéniosité des cartoonistes se croisent et se recoupent sans cesse. Très tôt objet d'attention de la part des musées – notamment le MoMA à New York dès les années 1930 - le cartoon affirme sa vocation à s'approprier les concepts modernistes sous le trait de créateurs comme Friz Freleng, Bob Clampett, ou encore Tex Avery, le « Manet du modernisme vulgaire » selon les mots du critique américain Jim Hoberman.

« Metacartoons » retrace l'histoire encore peu frayée des rencontres entre l'art et le cartoon, le sérieux et l'irrévérencieux. Sujet d'élection pour un certain nombre d'artistes du pop art américain des années 1960 (Claes Oldenburg conçoit son Mouse Museum dès 1965) ou encore modèle d'une scène underground iconoclaste, le cartoon anticipe et nourri de manière directe ou indirecte, le film expérimental et le film d'artiste, comme le montrent notamment les œuvres de Bruce Conner et George Landow. Se jouant de la confusion des genres et des formats, du film expérimental aux long-métrages de fiction, en passant par une sélection des cartoons iconiques présentés sur leurs supports originaux, le programme est l'occasion d'inviter des artistes contemporains - Martin Arnold, Zoe Beloff,Isabelle Cornaro ou encore Maïder Fortuné - à faire dialoguer leurs œuvres avec ces objets. Un renversement de perspective s'opère : le cartoon devient à son tour sujet d'investigation et de relectures savantes. That's all folks !

Merci à : The Walt Disney Company France, Walt Disney Animation Studios, Walt Disney Archives, Warner Bros Pictures France, Le Forum Culturel Autrichien, Universal Pictures International France, The Academy Film Archive, Joe Dante and Jon Davison Collection, The Constellation Center Collection, The Chuck Jones Center for Creativity, Thomas José Stathes and Cartoon on Films, Museum of Modern Art, The British Film Institute, Les Archives françaises du film CNC - Centre national du cinéma et de l'image animée, Cinémathèque Française, Cinémathèque Royale de Belgique, Cinémathèque Québécoise, Cinémathèque Suisse, Lobster Films, Canyon Cinema, The Film Gallery, Film-Makers' Coop, Arsenal, LIMA, Light Cone, Cinédoc, LUX Artist's Moving Image, Galerie Marian Goodman, Cabinet Gallery, Galerie Buchholz, Galerie Martin Janda, Patrick Brion, Michel Gauthier, Esther Leslie, Antonio Somaini, et les artistes, Martin Arnold, Zoe Beloff, Isabelle Cornaro, Tacita Dean, Maïder Fortuné, Mark Leckey, Mathias Poledna.
Show more
Show less
Partners