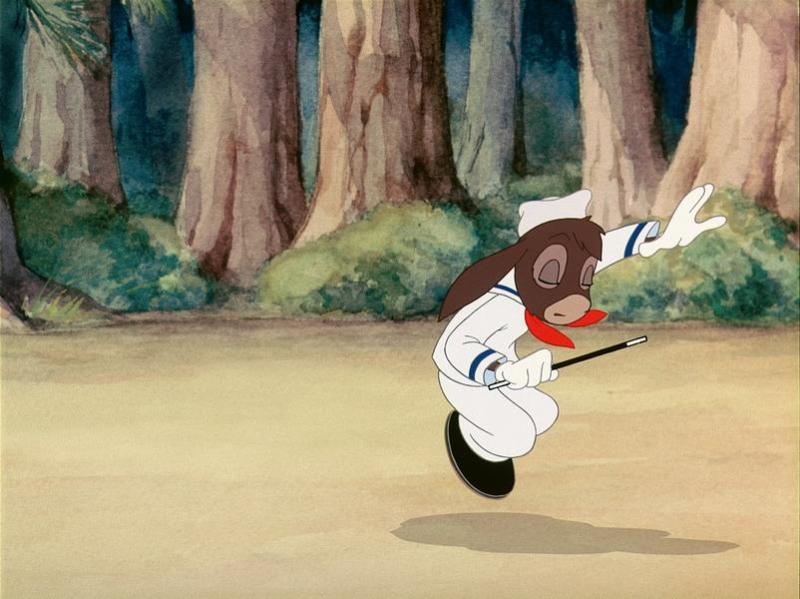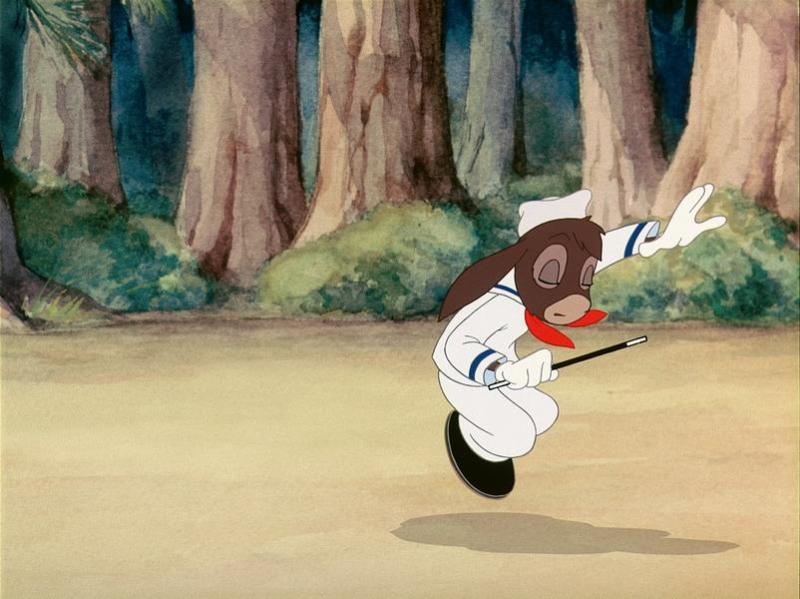 Mathias Poledna, Imitation of Life, 2013, 35 mm color film, optical sound, 3', film still
© Courtesy Galerie Buchholz, Berlin/Cologne/New York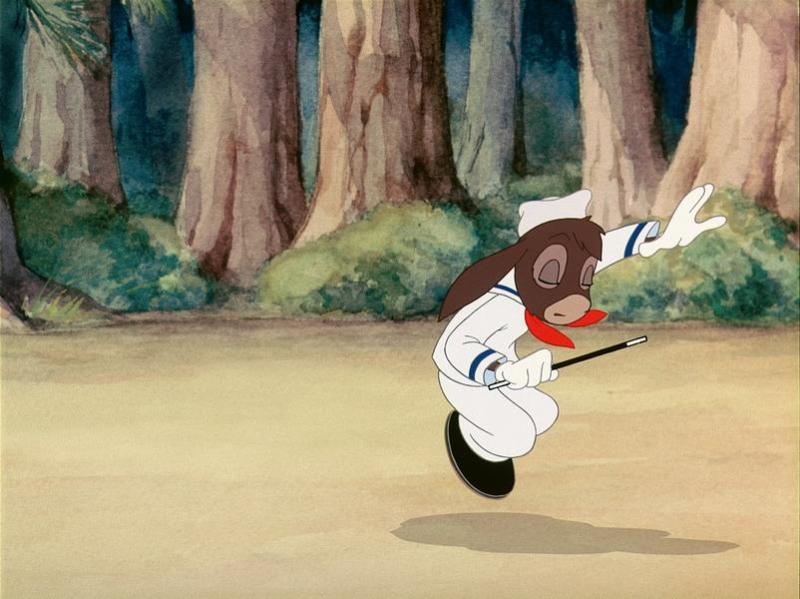 Mathias Poledna, Imitation of Life, 2013, 35 mm color film, optical sound, 3', film still
© Courtesy Galerie Buchholz, Berlin/Cologne/New York
Metacartoons retrace la carrière incroyable de Walt Disney, chef de file incontesté de l'âge d'or du cinéma d'animation. Objets de fascination et d'admiration pour les artistes comme pour les théoriciens des images, ses productions sont sans cesse soumises à des relectures qui en explorent les caractéristiques formelles (qui recoupent celles des avant-gardes historiques), leur fonction de fétiche (le Mouse Museum de Claes Oldenburg), ou encore leur valeur iconique (Martin Arnold et ses Disney Series).

Matthias Poledna réalise, à l'occasion de la Biennale de Venise 2013, un court film d'animation intitulé Imitation of Life. Dans ce pastiche de cartoon et de musical hollywoodien, l'artiste autrichien rejoue la fabrication des images dans les usines Disney à l'apogée du cinéma d'animation. Exigeant un travail long, minutieux, et rigoureusement invisible, les productions de l'animation industrielle reposaient sur la collaboration d'un nombre incalculable d'artisans et d'ouvriers aux tâches différenciées. En 1941, Walt Disney produisait The Reluctant Dragon, un film d'animation, très populaire aux Etats-Unis mais moins connu en France, qui nous donne accès encore inédit aux studios de Burbank en Californie et rend visibles l'organisation et la force de travail de ses employés. En permettant au spectateur de suivre tous les passages qui amènent à la production du film d'animation, The Reluctant Dragon se révèle être une studio visit de la fabrique des rêves la plus populaire du XXe siècle dont l'Imitation of Life de Poledna serait le résultat à la fois dérisoire et sublime.

Matthias Poledna, Imitation of Life (pencil tests), 2013, fichier num., coul, son, 1 min
Hamilton Luske & Alfred L. Werker, The Reluctant Dragon, 1941, 35mm, coul, son, 72 min

Remerciements : The Walt Disney Company France, Walt Disney Animation Studios, Walt Disney Archives, Mathias Poledna et Galerie Buchholz (Berlin, Cologne, New York).
Show more
Show less
Partners