Cinema
Marguerite Duras, Cinéaste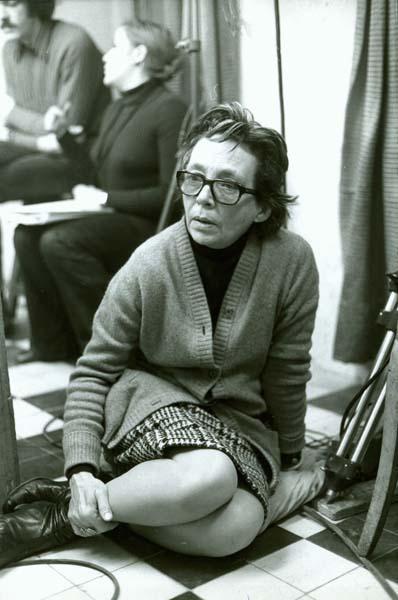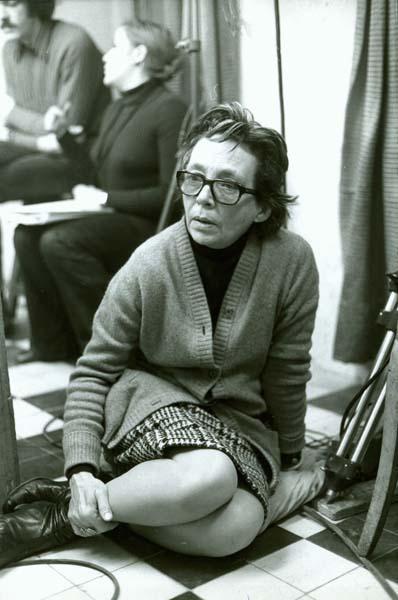 Jaune le soleil
© Jean Mascolo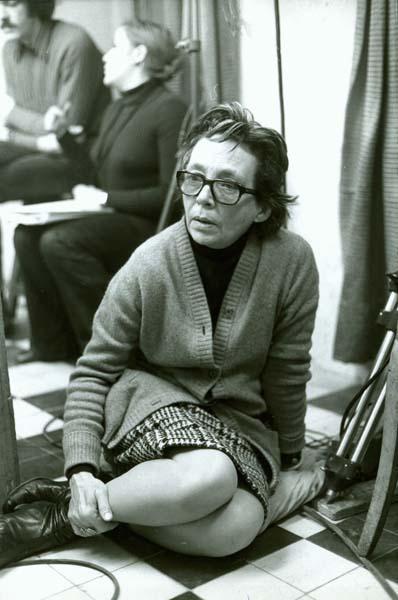 Jaune le soleil
© Jean Mascolo
In her films, Marguerite Duras reinvented a relationship between narrative, image, sound and viewer.
In its cinemas, Centre Pompidou proposes a retrospective of Marguerite Duras' film work, which bears witness – as does her writing – to her disruption of form.

"Film took the spoken word back to its original silence. Once the spoken word was destroyed by the cinema, it never came back anywhere, in any writings. And with the film director, it is the very shape of its destruction that becomes a creative asset. In my view, the cinema was built on this defeat of the written word. Its crucial and decisive attraction lies in this massacre. Because this massacre is precisely the bridge that takes you to the very place of all reading. And still further: to the very place of subjection full stop, which suggests all existence experienced in current society. One could put it another way: that youth's almost universal choice of the cinema is a choice – conscious or intuitive – of a political kind. That wanting to make films means precisely wanting to go straight to the place of one's subjection: the viewer. And doing this by avoiding – by destroying – the always privileged stage of writing."**

The inventiveness, beauty, force and radically innovative style of Marguerite Duras' writings met with instant acclaim. Her films, on the other hand, remained underestimated for a long time. And yet the writer was very active in this field, making 19 films between 1966 and 1984 which take cinema back to square one in order to experiment with other possibilities. "He/she would have …": the conditional, which opened her writing up to the imagination, to searching, to doubt, was also one of the fundamental elements of her film work. With each film, whose titles already carry the promise of another world (India Song, Baxter, Véra Baxter, L'Homme atlantique), Duras reinvented a relationship between the narrative, image, sound and viewer. In these films, actors like Gérard Depardieu, Jeanne Moreau, Delphine Seyrig, Bulle Ogier, Dominique Sanda, Lucia Bosè, Michael Lonsdale and Sami Frey found their bodies and voices as nowhere else. This quest for a poetry and form that are constantly re-begun, as though each work needed to exist according to its own procedures, led Duras a very long way into the territory of experimentation, to the point where her films really seem to belong more to our times than to hers. We can understand why contemporary film directors and artists see in them an archaeology of their work, arousing heady impressions and hypnotic sensations. Many of them bear witness to this aspect in this complete retrospective of the 19 feature-length and short films made by Marguerite Duras, which aims to put the spotlight on the radical experience and trail-blazing character of her work as a film director.

** TEXT ORIGINALLY PUBLISHED IN ENGLISH: MARGUERITE DURAS, "BOOK AND FILM", NEW STATESMAN, JANUARY 1973. IN FRENCH: MARGUERITE DURAS, "LES YEUX VERTS", CAHIERS DU CINÉMA, NO. 312-313, JUNE 1980.
Show more
Show less
When
28 Nov - 20 Dec 2014
every days except tuesdays