Tour / Workshop
Visite en lecture labiale - Jeff Koons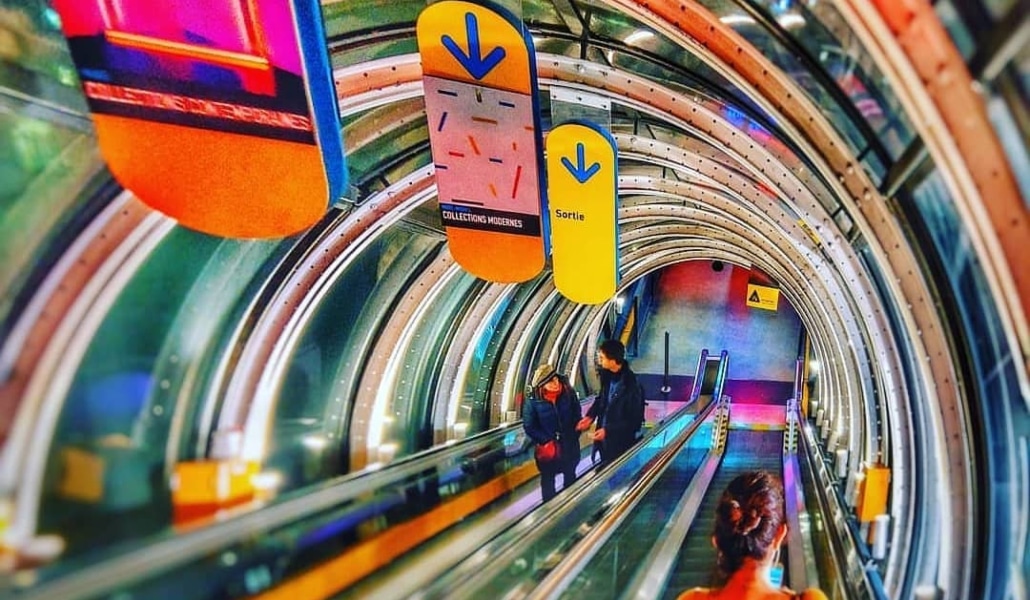 Where
Galerie 1 - Centre Pompidou, Cinéma 2
Le conférencier spécialisé dans les techniques de diction utilise un texte et un audiophone équipé de BIM. En partenariat avec le Whitney Museum of America Art de New York, le Centre Pompidou présente la première rétrospective majeure consacrée, en Europe, à l'oeuvre de Jeff Koons prenant pour la première fois la mesure complète de l'oeuvre de l'artiste américain, de 1979 à nos jours.
Sculptures et peintures, venues du monde entier, composent cette rétrospective dont le parcours chronologique met en évidence les différents cycles du travail de l'artiste, depuis les premières oeuvres conçues dans une veine héritée du Pop art, aux oeuvres actuelles dialoguant avec l'histoire de l'art. Avec une présentation en avant-première de nouvelles créations de l'artiste américain, l'exposition présente aussi ses oeuvres les plus connues, qui sont devenues parmi les « icônes » les plus célèbres de l'art de notre temps, notamment Rabbit (1986), Michael Jackson and Bubbles (1988), Balloon Dog (1994-2000) et la série d'aquariums Equilibrium (1985).
Jeff Koons est devenu l'un des artistes contemporains les plus connus, importants, tout en demeurant parmi les plus controversés. Depuis 35 ans, il explore de nouvelles approches du « readymade » et de l'appropriation, jouant de la lisière entre culture des élites et culture de masse, poussant les limites de la fabrication industrielle et changeant le rapport des artistes au culte de la célébrité comme aux règles du marché.

4,50 € incluant l'entrée, gratuit pour un accompagnateur, réservation obligatoire au plus tard 3 jours avant.
SMS : 06 17 48 45 50 / nicole.fournier@centrepompidou.fr
Entrée piazza, file d'attente prioritaire à gauche, RDV près de l'information.
Show more
Show less