For kids and teens
Creating as a family!
Launch of the young audience season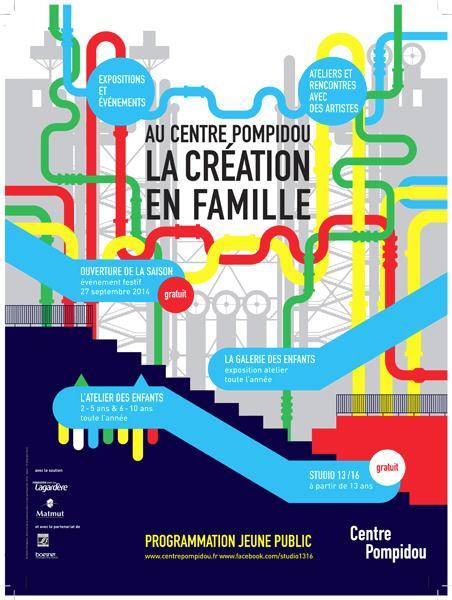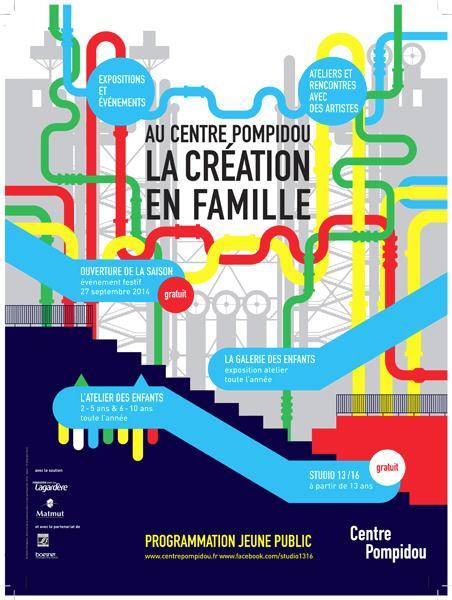 La création en famille
To launch the new season of get-togethers and programmes dedicated to young audiences, the Centre Pompidou invites you to a day of exciting creative activities. At the Galerie des Enfants, Jan Kopp and Malachi Farrell take turns with participatory performances, mixing the construction of an XXL artistic installation with off-beat concerts. The Atelier des Enfants offers a foretaste of activities devised around the exhibition "Jeff Koons", a major event in the Centre Pompidou programme that starts on 26 November. Last but not least, for 13-16-year-olds, the artist Pablo Cots brings the "street" world into Studio 13/16, and transforms the Piazza into a skateboard park. A journey at the heart of creation to be shared with family and friends! For 3- to 16-year-olds, continuous admission, free within the limit of places available.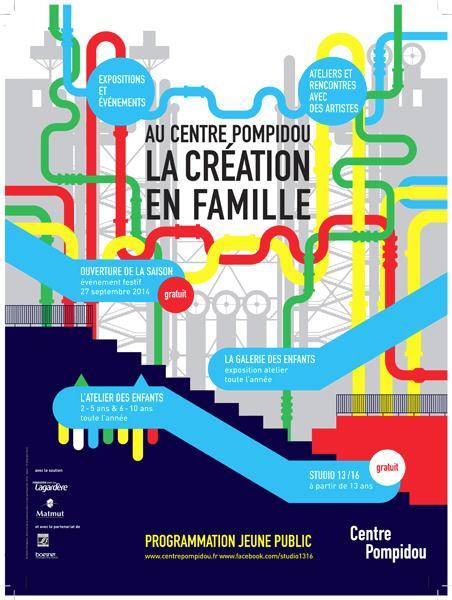 La création en famille
Partners
La programmation Jeune public bénéficie du soutien de :

Le Studio 13/16 bénéficie du soutien de :
Et du partenariat de :

Le lancement de la saison bénéficie de la participation de :