Cinema
Solo Show : Redmond Entwistle
The General Line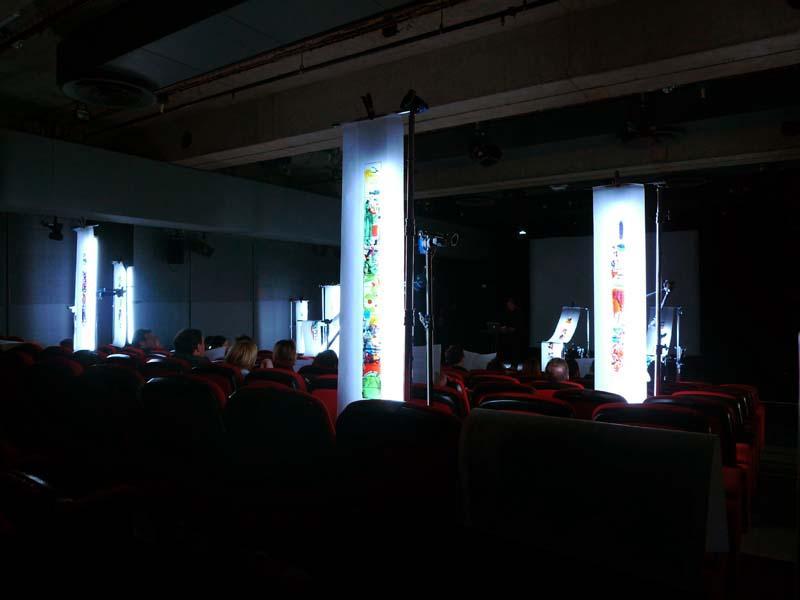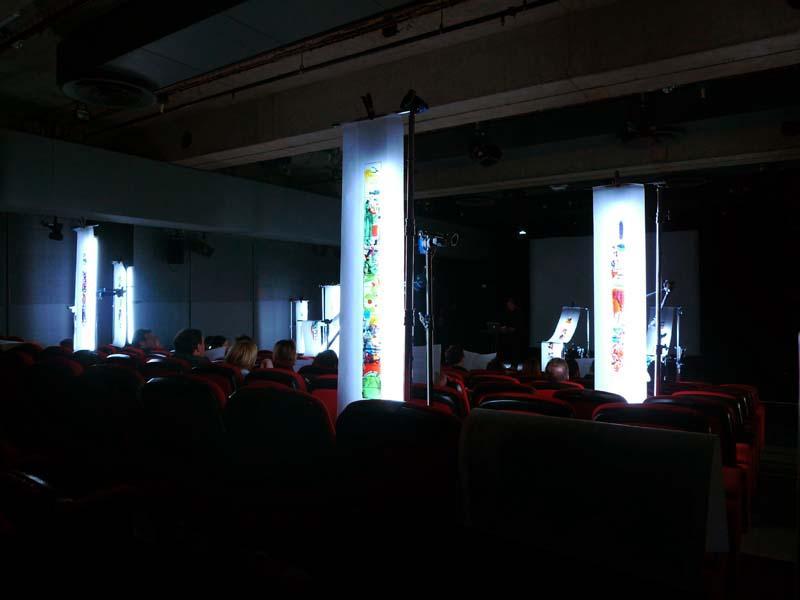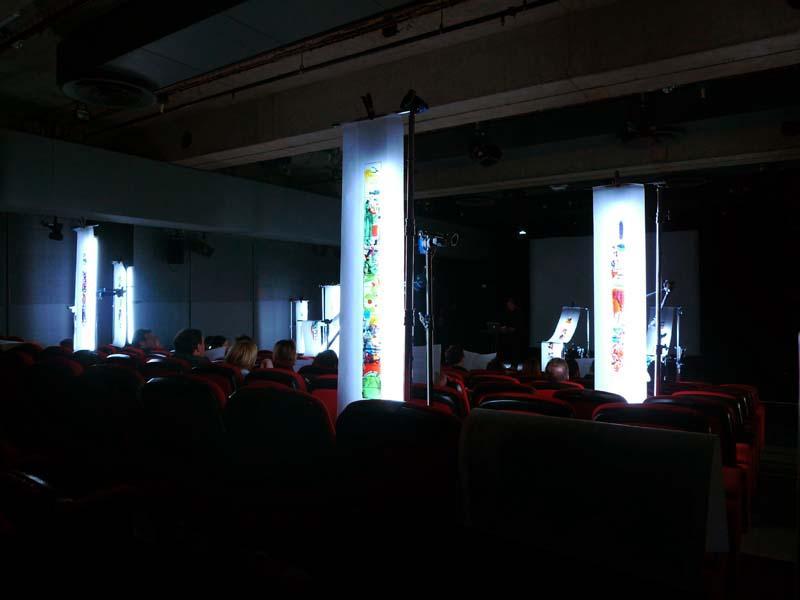 Pour Hors Pistes, Redmond Entwistle propose une expérience sonore et visuelle inédite, conçue comme une extension de son premier long métrage actuellement en cours de production.

Le film à venir, intitulé « Lockvögel (Decoys) », revisite l'histoire d'Edward Pimental, jeune soldat américain basé en Allemagne de l'Ouest, assassiné en 1985 par la Fraction Armée Rouge. Entre autres choses, Redmond Entwistle imagine que, peu avant sa mort, ce soldat commence à réaliser des enregistrements des ambiances sonores dans les environs de la base.
Au coeur de son installation-performance « The General Line », Redmond Entwistle dévoile ses storyboards – véritables oeuvres de peinture abstraite – qui sondent les atmosphères organiques des scènes clés du film. Accrochés telles des bandes de pellicule en montage, ils agissent comme une partition visuelle que l'artiste sonore Andreas Reihse interprète en direct sous la forme d'une pièce de field recording – celle que le soldat Pimental, dans le monde de la fiction, n'a pas eu le temps de terminer. La performance finalise la pièce sonore qui, dans le film à venir, voit sa réalisation interrompue par l'assassinat. Elle prend comme matériaux des enregistrements que les deux artistes ont réalisés sur les lieux fréquentés par Pimental : sa ville d'enfance à la frontière des États-Unis et du Mexique, son camp d'entraînement militaire en Alabama…
Artiste vidéaste internationalement reconnu et nominé pour le Jarman Award 2014, Redmond Entwistle interroge ici le cinéma ainsi que la frontière entre oeuvre et processus pour révéler d'autres versions possibles de l'histoire et de son présent. C'est avec une extrême attention que nous observons son déplacement vers d'autres formats artistiques tels que la performance, le dessin et le long métrage. Il s'agit de sa première collaboration avec Andreas Reihse, musicien et artiste, notamment membre fondateur du groupe Kreidler.

Critique du film : Carolin Weidner
Traductions : Amy Patton & Christiana Haack
Design de l'affiche : Annette Grund
Impression : Max Color / Medialis / Pixelgrain

En coproduction avec South London Gallery et le centre d'art contemporain - la synagogue de Delme.
Avec le soutien de ELEPHANT TRUST et du Arts Council of England.
Show more
Show less
Partners