Theatre
Rimini Protokoll
La Conférence des absents

How to imagine international cooperation in a time of global crisis? Rimini Protokoll, a collective of Berlin authors and directors, proposes a solution that is equally original and radical. La Conférence des absents is a summit meeting for which no one needs to reserve a flight or take a train.
For this international conference, the guest experts do not travel physically, rather, they have themselves represented by local people who do not receive their script until the beginning of their presentation and who take on the identity of an absent speaker. With no CO2 emissions or bad Internet connections, but mobilising all the performance means of theatre, the contributions and the conflicting theories on the consequences of globalisation are delivered and embodied in the space of the theatre.
Every evening the public and the actors attempt to break the injunction to be present and together they explore the advantages of not being there. In the centre of this exchange, individuals who become mouthpieces for ideas and who adopt in a playful manner both the autobiographies and the thoughts of the experts. The space of the absent becomes a playground that opens up to new enrolments members and unexpected perspectives.
Show more
Show less
Avec le Goethe Institut
Durée : 2h
Concept / Texte / Réalisation : Helgard Haug, Stefan Kaegi, Daniel Wetzel
Conception vidéo et lumière : Marc Jungreithmeier
Conception sonore : Daniel Dorsch
Recherche / dramaturgie : Imanuel Schipper, Lüder Pit Wilcke
Avec la voix de : Brigitte Cuvelier
Et la voix d'encouragement de : Stéphane Hugel
Collaborateur médiation politico-culturelle : Dr. Werner Friedrichs
Production : Epona Hamdan
Assistant à la dramaturgie : Sebastian Klauke
Assistants à la mise en scène : Lisa Homburger et Maximilian Pellert
Assistant à la scénographie : Maksim Chernykh
Assistant à la production : Federico Schwindt
Une production de Rimini Apparat
En coproduction avec Staatsschauspiel Dresden, Ruhrfestspiele Recklinghausen, HAU Hebbel am Ufer (Berlin) et Goethe-Institut.
La création du concept a été financée par l'Agence fédérale pour l'éducation civique en Allemagne.
Show more
Show less
When
12 - 14 May 2022
19h30 - 21h30
Partners
La programmation Spectacles Vivants bénéficie du soutien de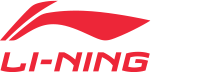 Grand mécène
Avec le Goethe Institut

En partenariat média avec