Exhibition / Museum
Neither Swan nor Moon
Œuvres tchèques (1950-2014) don de la collection Claude et Henri de Saint Pierre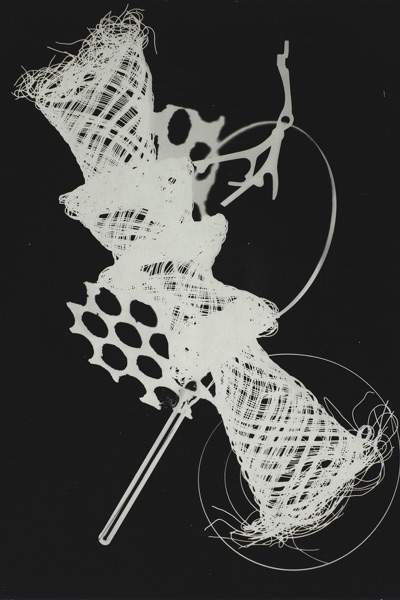 Josef Hampl, « Photogramme », 1961 © Centre Pompidou, Mnam-Cci/Audrey Laurans/Dist. RMN-CP © Droits réservés
Located in the heart of the collections of the Musée National d'Art Moderne, since 2015 the Focus Room has honoured modern and contemporary artists in all disciplines, based on recently donated striking works in the collections.
Buy tickets
Admission with the Museum + Galleries 3 and 4 ticket
When
7 Oct 2020 - 1 Feb 2021
,
11h - 20h
Every days except tuesdays
Where
Musée, niveau 5, Espace Focus - Centre Pompidou, Paris
Following on from Barnett Newman, Chen Zhen, Hubert Damisch, Jos Houweling and most recently Yuan Jai, the Centre Pompidou presents the donation of Henri and Claude de Saint Pierre, some forty works gifted to the Museum, complemented by some other works from their collection.

Consisting of nearly seventy works, this ensemble enables a review of a still relatively unknown fragment of the Czech artistic scene. The works of the photographers of the DOFO new documentary group, the images of walls by Emila Medková and those of "poor" reality by Alois Nožička and Čestmir Krátký, the peaceful still lifes of Jan Svoboda, the poetic realism of Bohuslav Reynek, the art brut or outsider art of Jan Křížek, the abstract research of Bela Kolářová or the subversive actions of Milan Knížák, the Fluxus artist, attest to the wealth and diversity of art in communist Czechoslovakia. Mainly photographic, the exhibition also introduces some magnificent examples of pictorial abstraction from the 1960s and 1970s with the canvases of Josef Sima, Vaclav Boštík or the pastels of Karel Malich.

Presenting the works of some twenty artists, the "Ni cygne ni lune" [Neither Swan nor Moon] exhibition thus affords a vision that is both different from and complements the best known European avant-garde.
Show more
Show less