Nature morte au violon
[novembre 1911]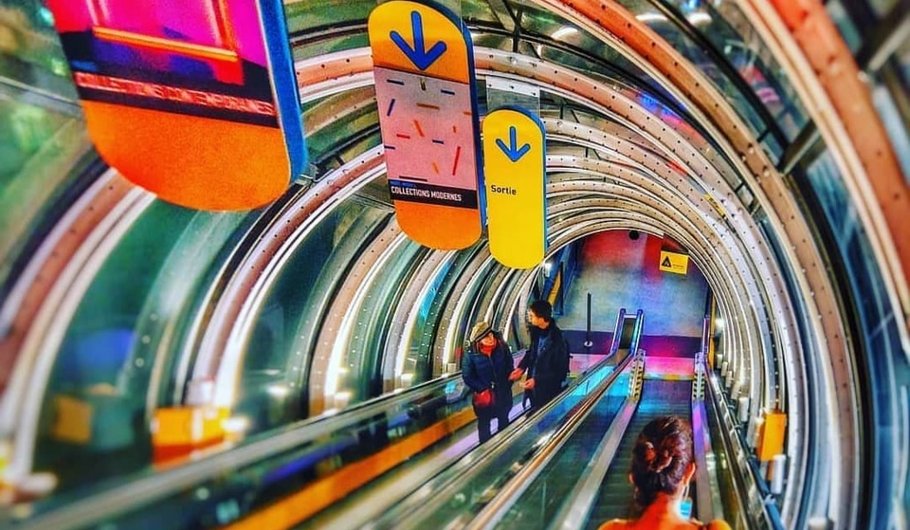 Nature morte au violon

[novembre 1911]
"ln a still life there is a tactile, almost manual space. lt fulfils the desire l've always had to touch things and not just see them".
We can distinguish the uprights of a fireplace and a deconstructed violin
in an architecture of interlocking lines and planes. Reduced to simple lines, objects like the table in the foreground, the scroll of musical score on the left or the volute of the violin on the right, are positioned on an orthogonal grid. Georges Braque nevertheless endowed this off-centre and chaotic composition with a strange harmony by covering it with little horizontal touches that cause the light to flit all over the surface of the canvas.


| | |
| --- | --- |
| Domain | Peinture |
| Techniques | Huile sur toile |
| Dimensions | 130 x 89 cm |
| Acquisition | Donation de Mme Georges Braque, 1965 |
| Inventory no. | AM 4299 P |
---
Detailed description
Artist
Georges Braque
(1882, France - 1963, France)
Main title

Nature morte au violon

Creation date

[novembre 1911]

Place of production

Peint à Céret

Domain
Peinture
Techniques

Huile sur toile

Dimensions

130 x 89 cm

Acquisition

Donation de Mme Georges Braque, 1965

Collection area

Arts Plastiques

Inventory no.
AM 4299 P