concept.resource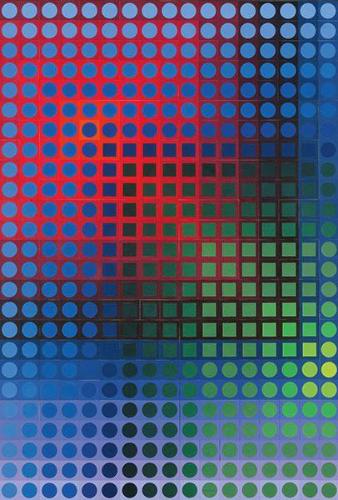 Crédit photographique : © Centre Pompidou, Mnam-Cci / Service de la documentation photographique du Mnam / Dist. RMN-GP. © Adagp, Paris 2019
lire la suite
À propos de l'événement
Vasarely
Le partage des formes
6 février 2019 - 6 mai 2019
de 11h à 21h
Galerie 2 - Centre Pompidou, Paris

Accès avec le billet Musée et expositions
Nocturnes exceptionnelles (23h) les 29 avril, 3, 4, 5 et 6 mai
Découvrez la première grande rétrospective française consacrée à Victor Vasarely, le père de l'art optique.

Un parcours à la fois chronologique et thématique vous emmène parmi toutes les facettes de son œuvre foisonnant, depuis sa formation dans les traces du Bauhaus jusqu'aux dernières innovations formelles : peintures, sculptures, multiples, intégrations architecturales, publicités, études...

Au travers de trois cents œuvres, objets et documents, explorez le « continent Vasarely » et la manière dont il a marqué la culture populaire de l'époque, s'inscrivant pleinement dans le contexte ...
lire la suite
Commissaire : Mnam/Cci, M. Gauthier, A. Pierre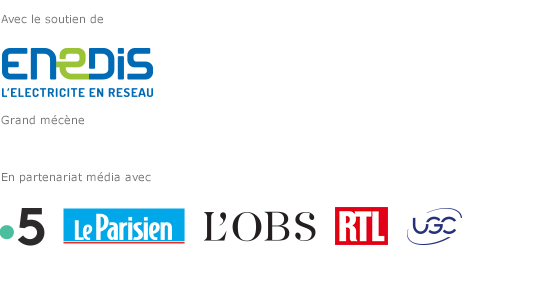 Learn more
Curators's point of view
(Michel Gauthier and Arnauld Pierre)
While the name Vasarely evokes colourful images playing with optic illusion, the whole scope and logic of this artist's work remains little known more than twenty years after his death. The last major Parisian exhibition devoted to the artist dates back to 1963 at the Musée des Arts Décoratifs. This new retrospective at the Centre Pompidou explores his work from all its facets, rather than focusing only on the aspects which would conform to the popular concept of Great Art. Through an outstanding collection of nearly eighty paintings, an architectural integration and a wide selection of mu...
read more
In Code couleur n°33, january-april 2019, p. 10-15
les événements en rapport
Les lieux de la manifestation
Les produits de la boutique