concept.resource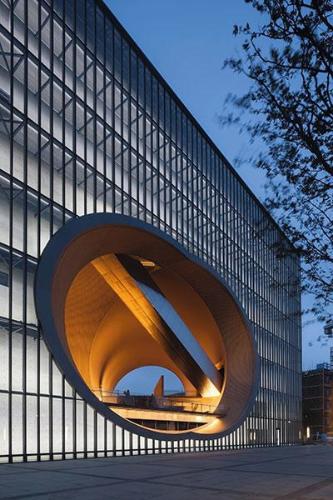 Crédit photographique : © Shigeo Ogawa
lire la suite
À propos de l'événement
10 octobre 2018 - 31 décembre 2018
de 11h à 21h
Galerie 3 - Centre Pompidou, Paris

Accès avec le billet Musée et expositions
Le Centre Pompidou consacre une importante exposition rétrospective à l'architecte japonais Tadao Ando, grande figure de l'architecture contemporaine, lauréat du prestigieux prix Pritzker d'architecture.

Articulée autour de quatre grands thèmes, la forme primitive de l'espace, le défi de l'urbain, la genèse du projet et le dialogue avec l'histoire, l'exposition vous invite à découvrir les grands principes de la création de Tadao Ando, comme son usage du béton lisse, la prééminence donnée aux volumes géométriques simples, l'intégration d'éléments naturels dans ses dispositifs spatiaux, ou ...
lire la suite
Commissaire : Mnam/Cci, F. Migayrou

Learn more
Interview between the artist and the exhibition curator
Frédéric Migayrou – You set up your firm in 1969 and, in 1971, you completed your first house, the Guerrilla House, which was essentially your manifesto. Later, you bought back the house and it became your headquarters. Since then, you have rebuilt it six times. In 1970, Osaka hosted the World Fair, the impact of which was felt around the world, but you kept your distance from this event, the metabolist movement and the notion of technological and economic expansion. What was your thinking at that time? Was the Guerrilla House a response to a political stance, or a sort of manifesto?
Tadao...
read more
in Code Couleur n°32, september-december 2018, pp. 16-19
les événements en rapport
Les lieux de la manifestation
Les produits de la boutique