concept.resource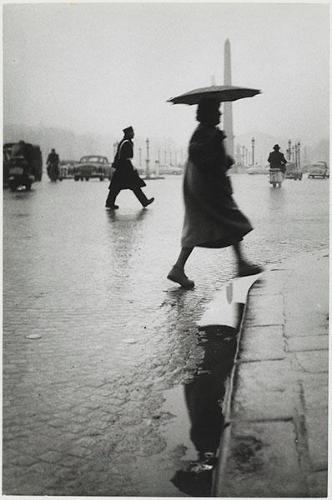 Crédit photographique : © Centre Pompidou, MNAM-CCI/Philippe Migeat/Dist. RMN-GP © Sabine Weiss
lire la suite
À propos de l'événement
Sabine Weiss
Les villes, la rue, l'autre
20 juin 2018 - 15 octobre 2018
de 11h à 21h
Galerie de photographies - Centre Pompidou, Paris

Au travers de cette exposition qui couvre la période 1945-1960, correspondant aux années confuses et précaires de l'après-guerre, le Centre Pompidou propose une nouvelle lecture des photographies de Sabine Weiss, appartenant à un courant injustement perçu comme « sentimentaliste ». Son œuvre riche et variée, dévoilant un regard inédit sur son travail à partir de ses propres archives, témoigne d'un engagement en faveur d'une réconciliation avec le réel.
Commissaire : Mnam/Cci, Karolina Ziebinska-Lewandowska
Learn more
Curator's point of view
Sabine Weiss published her first photo-reportage in 1945, at the age of twenty-one. At twenty-nine, she was featured in the Post-War European Photography exhibition at MoMA New York and joined the Rapho agency. A year later, the Art Institute of Chicago gave her a solo show that toured the United Sates. The year after that, in 1955, three of her photographs were included in The Family of Man at MoMA. Sabine Weiss is today the last surviving representative of the heyday of humanist photography.
Through this exhibition that covers the period 1945-1960, the years of confusion and precarity th...
read more
Les lieux de la manifestation