The "Berlin in debates" series of round tables is an opportunity to evoke the current situation of the German capital as it reflects on itself and its changing identity. Through the eyes of artists and the prism of projects promoted by Berlin cultural institutions, these group discussions seek to encourage exchanges concerning the current artistic scene in Berlin.
We are currently witnessing a lively and increasing interest in the field of contemporary art for the question of assemblies, notably inspired by the theoretical considerations of philosopher Bruno Latour, but also by the crisis in democracy. In the open assembly installed by the Raumlabor collective in the Forum, and for the launching of the Forms of Assemblies book published by the Evens Foundation, this evening presents an occasion to exchange around the question of assemblies and the forms of parliaments that occupy an increasingly powerful position in contemporary creation.
Show more
Show less
With
Anne Davidian, Evens Foundation
Laurent Jeanpierre, University Paris 1 Panthéon Sorbonne 
Patrick Boucheron, Historian, Professor at the Collège de France
Delphine Gardey, Historian, University of Geneva
Markus Bader, Architect of the Raumlabor collective
Jean-Max Colard, Head of the spoken word department, Centre Pompidou
Show more
Show less
Partners
Assemblées a été initié avec la Fondation Evens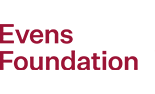 Raumlabor, Proposition pour une assemblée, 2022, in How We Gather. An Inquiry on Assemblies (Evens Foundation et Sternberg Press, 2022).
© D.R.