Debate / Meeting
Barthes, en sortant du cinéma
Parole à la critique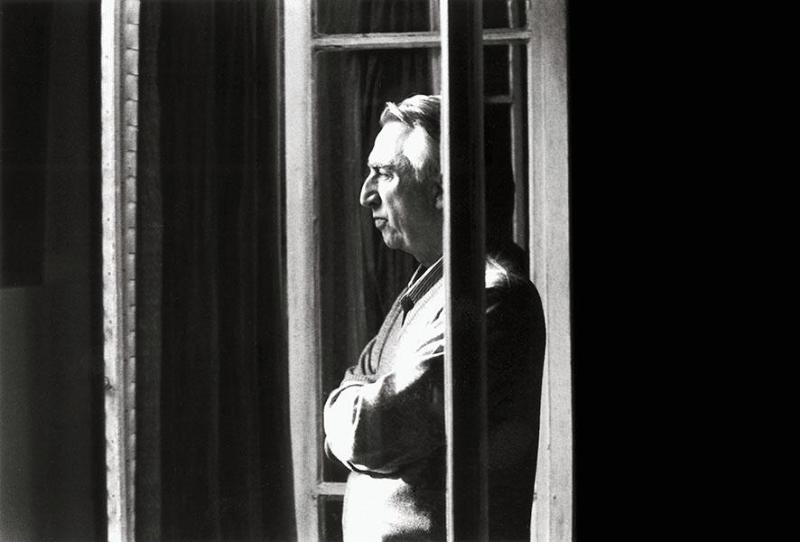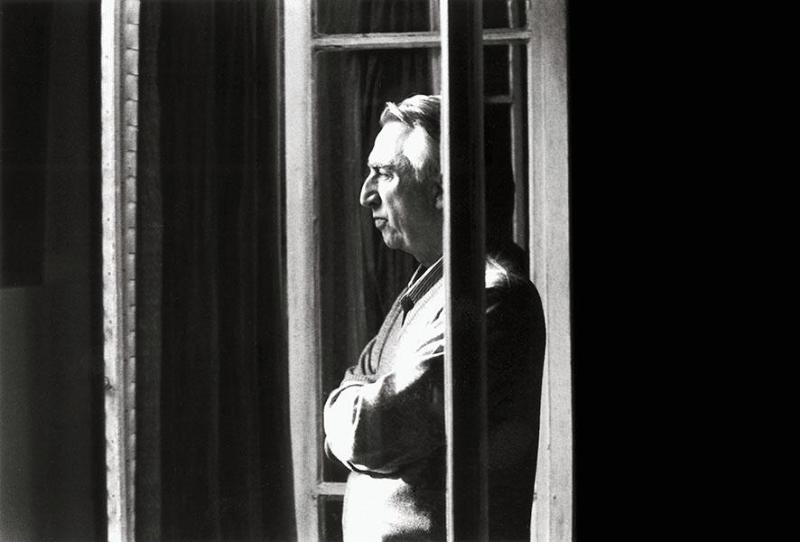 Roland Barthes, photo 1979
© AKG-Images, Marion Kalter
When
14 - 23 Oct 2015
From 19h,
every days except tuesdays
Where
Petite salle - Centre Pompidou, Paris
Roland Barthes (1915-1980) was a literary critic, linguist, sociologist, writer and philosopher all rolled into one. He was a remarkable figure among the intellectuals of his generation, not only because of the unclassifiable nature of his work but also because of the immense success of his thinking at the centre of the literary world, where it remains today. But not many people know that Barthes was also a film critic, theorist and thinker – who even acted in a film: Les Soeurs Brontë by André TechNet, in 1977. The title of these talks on Barthes and the cinema are inspired by the celebrated text he published in 1975, entitled "En sortant du cinéma", which begins with this sentence: "The subject speaking here has to acknowledge one thing: he likes leaving a cinema." Here there is a kind of allegory in Barthes' paradoxical relationship with the cinema. It is simultaneously a relationship of extreme familiarity with this art – the banal act of leaving a dark room among a murmuring crowd of spectators – and the expression of a declared reticence: a way of turning his back on the cinema. He even said he did not like the cinema, to which he nonetheless devoted countless pages of writing. This is probably why Barthes' relationship with the cinema is still little-known, and why light needs to be shed on the matter. This is what lies behind these evening events celebrating the centenary of his birth.
Together with Gilles Delouse and Jacques Racier, Barthes is probably the thinker who has given most to the cinema. A quick glance at his complete works shows a constant relationship with the seventh art, from his first published text on the film director Robert Brisson in 1943 right through to the his last – because a few days before his fatal accident on 25 February 1980, Barthes made a speech to Antonioni, entitled "Dear Antonioni…", at the presentation of the Archiginnedio d'Oro award in Bologna. To such an extent that an event on "Barthes and the cinema" proposed a short "history of the cinema" of the 20th century by Barthes. These evenings do not merely explore the significance of the cinema in Barthes' life and work through his critical writing; they also aim to show what Barthes' "resistant" eye to cinema's facility contributed and can still contribute to creativity and thinking in films today. So the major figures in film and criticism who exchange their views here will talk about Barthes as a movie lover of his time and his friendships, as well as his way of viewing the cinema from the outside, through sociology, then semiology and finally even for "pleasure", in order to reveal it in a different way. An occasion to explore a relationship that was both critical and intimate, and writing that was both reticent and full of desire – all characterising his passion for the cinema.
Show more
Show less