Cinema
Sharunas Bartas
Integral retrospective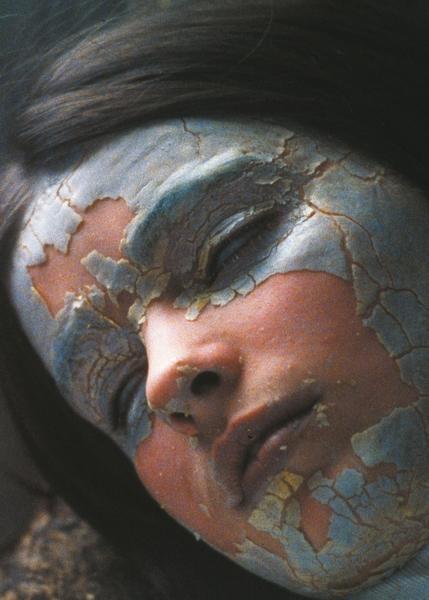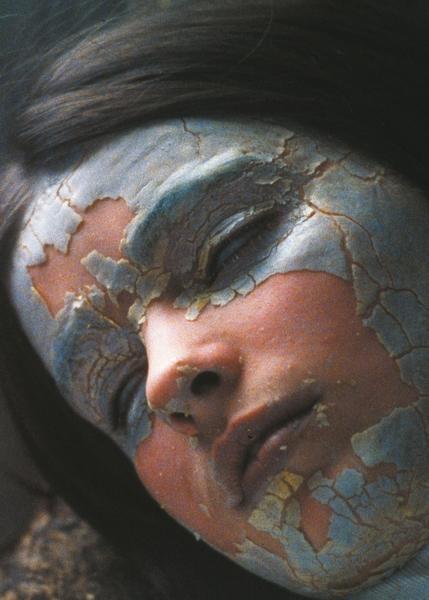 The House, de Sharunas Bartas, 1997
© Studio Kinema
With his new film Peace to Us in Our Dreams (Cannes Festival 2015) going on general release on 10 February, the Centre Pompidou has offered the great Lithuanian filmmaker an integral retrospective and also commissioned a new short from him, Où en êtes-vous, Sharunas Bartas?
Sylvie Pras – How did you come to film?
Sharunas Bartas – I started filming in 1983 – well before the collapse of the USSR. I chose film as a way of expressing myself. At 18, I was already using a 16mm camera. At 19, I made an expedition to Siberia to shoot a film. On returning to Lithuania, I worked in 35mm at an amateur film studio. In the USSR, unfortunately, it was impossible to get onto the big screen without attending the country's only film school, the VGIK in Moscow. So that's where I went, in 1986.
SP – Your films seem to emerge from the very places where they're shot. Some of them are voyages to the extremes. How do you think of them?
SB - At the age of 16 I took part in a canoe expedition in the Eastern Sayan mountains in Siberia. It was a difficult journey. On the way there was a village of nomads, of Tofalars, a Siberian people who are dying out. Their extreme poverty, contrasting with the splendour of the mountains, made a lasting impression on me. I thought of different ways of communicating this and I realised that only film could do it. I went back there twice: once for Tofolaria, a documentary in 1985, and again for Few of Us, a fiction, in 1996.
SP – Time, like space, seems very palpable in your films. Is the physical experience of time and space important to you?
SB – I've always been attracted to new places. While scouting locations for The House I travelled through Western Europe, thinking I would probably find what I needed in the south of France. In fact, I ended up in Southern Spain, from where I took a ferry to Morocco. In the end, I found the house outside Vilnius, very close to home. But I went back to Morocco for Freedom: I needed an endless desert. Places and natural environments are fundamental to my films. I choose them carefully as the setting for a moment in the life of my characters. I take lots of photos to be sure that the first impression isn't forgotten. Places lay down their conditions, which I cannot ignore. As for time, there is an algorithm specific to cinema, a certain compression which once effected has to be maintained.
SP – You're often chief cameraman on your own films, and you've always taken photographs. What's important to you in a shot, an image?
SB – What is important is the axis within the frame that attracts the viewers eye, the viewer's attention. It is composition and light that create this axis. I had to master these, and sound as well, to communicate what I feel.
Interviewed by Sylvie Pras
film officer, Department of Cultural Development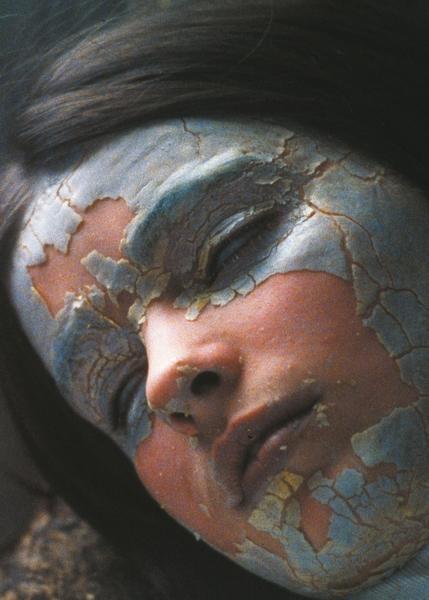 The House, de Sharunas Bartas, 1997
© Studio Kinema
When
5 Feb - 6 Mar 2016
every days except tuesdays
Rencontre dédicace à l'occasion de la parution du livre Sharunas Bartas ou les hautes solitudes,
sous la direction de Robert Bonamy, co-édition De l'incidence éditeur-Centre Pompidou, Paris, 2016
samedi 13 février à 18h30, niveau -1, devant la Petite Salle
« Seul le cinéma »
Sylvie Pras - Comment êtes-vous venu au cinéma ?
Sharunas Bartas - J'ai commencé à filmer en 1983 - bien avant l'effondrement de l'URSS. J'ai choisi le cinéma pour moyen d'expression. À 18 ans, je filmais déjà avec une caméra 16 mm. À 19 ans, j'ai fait une expédition en Sibérie pour y tourner un film. Quand je suis revenu en Lituanie, j'ai travaillé en 35 mm dans un studio de cinéma amateur. Malheureusement, en URSS, il était impossible d'accéder au grand écran sans passer par la seule école de cinéma de l'Union, le VGIK, à Moscou. J'y suis donc entré, en 1986.
SP - Vos films semblent naître des lieux mêmes dans lesquels ils sont tournés. Certains d'entre eux sont des voyages vers l'extrême. Comment les concevez-vous ?
SB - À 16 ans, j'ai participé à une expédition en canoë dans l'est des monts Saïan, en Sibérie. C'était un voyage difficile. Sur le chemin, il y avait un village de nomades, les Tofolars, un peuple sibérien en train de disparaître. Leur extrême pauvreté, contrastant avec la splendeur des montagnes, m'a laissé une impression indélébile. J'ai envisagé différents moyens d'en rendre compte et j'ai réalisé que seul le cinéma pouvait transmettre cette impression. Je suis retourné là-bas deux fois : pour Tofolaria, un documentaire, en 1985, et pour Few of Us, une fiction, en 1996.
SP - Le temps comme l'espace ont une consistance très forte dans vos films. Leur expérience physique est-elle importante pour vous ?
SB - J'ai toujours été attiré par de nouveaux lieux. Lors des repérages pour The House, j'ai voyagé à travers l'Europe de l'Ouest, pensant que je trouverais ce dont j'avais besoin dans le sud de la France. Je suis arrivé comme ça jusqu'au bout de l'Espagne, d'où j'aurais pu prendre un ferry pour le Maroc. Finalement, j'ai trouvé la maison à côté de Vilnius, tout près de chez moi. Mais je suis retourné au Maroc pour Freedom : j'avais besoin d'un désert sans fin. Les lieux et leur nature sont des éléments consubstantiels de mes films. Je les choisis méticuleusement pour y montrer un moment de la vie de mes personnages. Je prends beaucoup de photos avant d'être sûr que la première impression ne disparaisse pas. Les lieux dictent leurs conditions auxquelles je ne peux pas désobéir. Quant au temps, il a un algorithme spécifique au cinéma, une certaine compression qui, une fois appliquée, doit être tenue.
SP - Vous êtes souvent le chef-opérateur de vos films, vous avez toujours pratiqué la photographie. Qu'est-ce qui vous importe dans un plan, une image ?
SB - Le plus important, c'est l'axe du cadre qui focalise le regard du spectateur, son attention. La composition et la lumière créent cet axe. J'ai dû apprendre à les maîtriser, ainsi que le son, pour transmettre ce que je ressens.
Source :
Code Couleur, n°24, janvier-avril 2016, pp. 30-31.
Show more
Show less
Partners
En partenariat avec
En partenariat média avec

Avec la participation de