Cinema
Richard Linklater
Le cinéma, matière-temps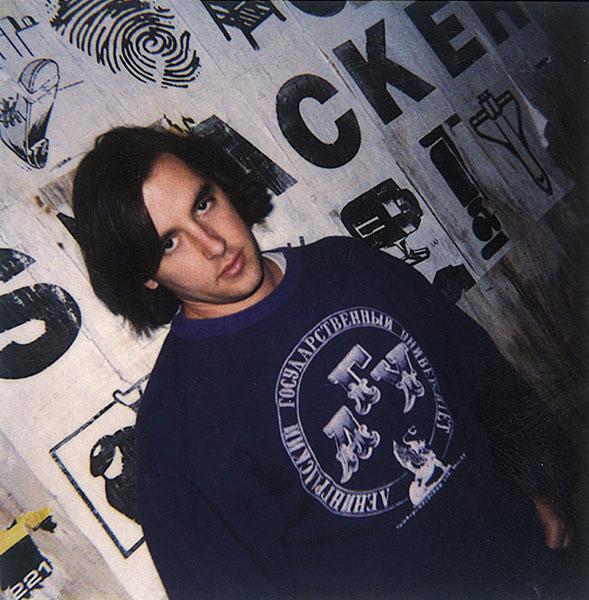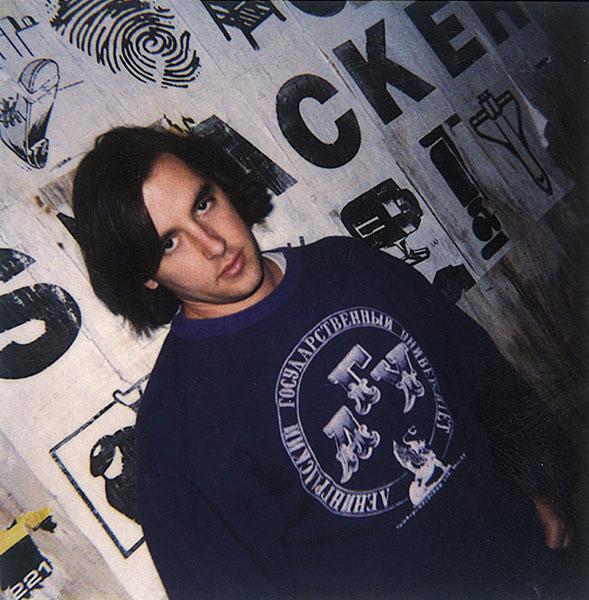 Richard Linklater lors de la sortie de « Slacker », 1990
© Detour Filmproduction / photo : Debbie Pastor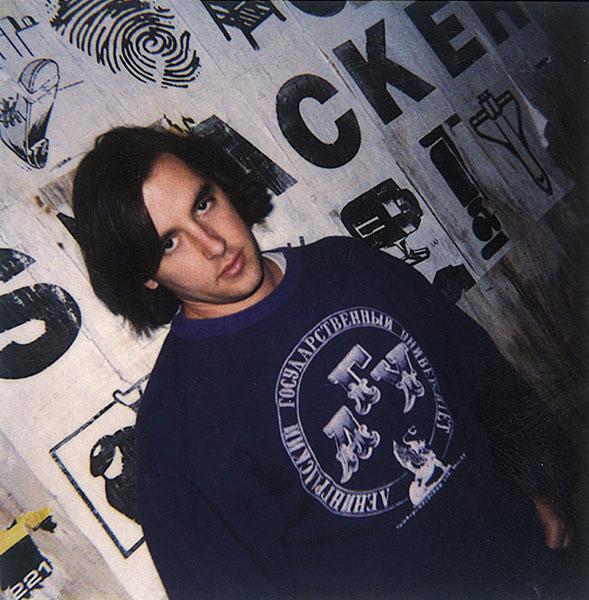 Richard Linklater lors de la sortie de « Slacker », 1990
© Detour Filmproduction / photo : Debbie Pastor
---
---
Rares sont les cinéastes qui se tiennent sur une ligne de crête entre grand public et expérimentation, qui inventent au sein de formes populaires. Né en 1960 au Texas où il vit toujours, cinéphile passionné et réalisateur autodidacte, Richard Linklater travaille depuis le milieu des années 1980 tous les genres au sein de toutes les économies, développant ses propres projets tout en collaborant ponctuellement avec Hollywood. Cet équilibre entre l'autonomie et l'adresse à un large public, entre l'indépendance et le marché, est une question cruciale pour l'ensemble de la création contemporaine que le Centre Pompidou représente.


Richard Linklater a résolu cette équation complexe à sa manière, probablement héritée des cinéastes de l'âge d'or hollywoodien qu'il admire : par un attachement indéfectible à la narration et aux personnages, qu'il aborde et travaille néanmoins avec une imagination débridée. Songeons aux multiples expériences qu'il a menées sur le temps, faisant partager aux personnages, aux acteurs et aux spectateurs son écoulement, son ressenti et sa mémoire, jusqu'à Boyhood (2014), qui voit un garçon grandir et sa famille vieillir avec lui par la vertu d'un tournage étalé sur douze années, une entreprise unique dans l'histoire du cinéma.


Fort de sa seule passion, Richard Linklater a préservé son indépendance en créant sa propre société de production et, surtout, en fondant dès 1985 l'Austin Film Society, un petit ciné-club au départ qui a aujourd'hui un cinéma, des studios, soutient des réalisateurs. L'ancrage de Richard Linklater à Austin, la véritable communauté de cinéma qu'il y a créée, l'ont tenu à saine distance de l'industrie. Il y a, dans la réussite de cette aventure de cinéma partagée, dans la base solide qu'elle a aussi donnée à l'œuvre de Linklater face aux majors, un modèle remarquable de développement solidaire, aux bénéfices tant individuels que collectifs.


Pour toutes ces raisons, le Centre Pompidou est très heureux d'inviter Richard Linklater à présenter la rétrospective intégrale de ses films. Une importante exposition de photographies, documents, vidéos et films inédits, dont un autoportrait réalisé sur une commande du Centre Pompidou, explore en parallèle la matière-temps au cœur de son travail. Présent pour accompagner plusieurs séances avec son acteur fétiche Ethan Hawke, Richard Linklater donnera aussi une masterclasse exceptionnelle. Pour prolonger ce parcours à travers son œuvre intégrale paraît le premier livre en français sur son travail. Je tiens ici à remercier nos partenaires, dont les mécènes de l'exposition, Suzanne Deal Booth en particulier, Jane Schweppe, Chris et Francesca Beale, la ville d'Austin également, sans qui nous n'aurions pu donner tant à voir au public français.
Serge Lasvignes

Président du Centre Pompidou
Show more
Show less
When
25 Nov 2019 - 5 Jan 2020
every days except tuesdays
Richard Linklater Le cinéma, matière-temps
« Nous capturerons la vie qui passe, dans son flot continu et imprévisible. »
Richard Linklater, notes à l'équipe de Dazed and Confused / Génération rebelle, 1992
On dit souvent de Richard Linklater qu'il est un cinéaste éclectique. Au fil des vingt-sept films qu'il a réalisés depuis 1985, il a en effet abordé des genres aussi différents que le teen movie, la comédie romantique, le western et le film noir, la science-fiction et l'animation, la série et la chronique. Il a travaillé dans des économies aux échelles très variées, alternant productions indépendantes et hollywoodiennes, avec des acteurs non-professionnels comme avec de nombreuses stars – dont Ethan Hawke, compagnon de route depuis vingt-cinq ans, Matthew McConaughey, ou Patricia Arquette. Cette disparité réelle, indissociablement liée au goût du cinéaste pour l'expérimentation, ne doit pas masquer des constantes fortes et la profonde originalité de son travail.
Dès le début des années 1980, Richard Linklater développe une curiosité insatiable pour toutes les formes de cinéma. Installé dans la ville étudiante d'Austin au Texas, il y crée un ciné-club – une idée excentrique à cet endroit et à ce moment-là –, l'Austin Film Society, pour voir les films de Dreyer, Ozu, Welles, Bresson aussi bien que ceux de Godard, Pasolini, Fassbinder ou de Brakhage, Warhol et Benning. Le muet, l'âge classique, la modernité, les nouvelles vagues, le cinéma expérimental nourrissent également sa réflexion et son imaginaire. Il en conçoit une inventivité narrative étourdissante. Réalisé à l'aube des années 1990, Slacker suit ainsi une centaine de personnages au fil d'une journée, bifurquant de l'un à l'autre au gré de leurs rencontres dans les rues d'Austin. Portrait instantané d'une ville et de sa jeunesse, le film adopte une structure et une mise en scène inédites qui propulsent Linklater à l'avant-poste du cinéma indépendant. Les projets qu'il porte ensuite, si certains sont financés par des studios et s'inscrivent dans la tradition du cinéma de genre, n'en ont pas moins en commun la recherche de formes neuves pour restituer le sentiment d'un moment ou l'esprit d'une époque.
D'emblée, Richard Linklater associe l'expérimentation du récit à celle du temps, à la traduction de sa nature variable, de son écoulement, de ses points de passage, de son souvenir. Il construit ainsi une série de films qui encapsulent leur récit dans un temps court pour mieux en saisir l'essence complexe. Slacker, Dazed and Confused / Génération rebelle, Before Sunrise, SubUrbia, Tape, Before Sunset, Before Midnight, Everybody Wants Some!! se déroulent tous sur quelques heures, parfois en temps réel, capturant paradoxalement dans cette durée ramassée le mouvement de la vie et de l'époque.
Avec la trilogie Before, Richard Linklater a poussé l'expérience plus loin encore. En filmant le même couple à trois reprises tous les neuf ans, en limitant à chaque fois la durée du récit à une poignée d'heures, il a non seulement mis en scène une rencontre amoureuse et son devenir, concentrés dans leurs moments charnières, mais il a aussi saisi l'empreinte du temps long sur les visages, les corps, les voix de ses acteurs-personnages, Julie Delpy et Ethan Hawke. Dans un geste inverse, Richard Linklater a entrepris avec Boyhood d'enserrer au sein d'un seul film douze années de vie et de tournage. Débutant avec un petit garçon de six ans qui entre à l'école, le film le quitte à l'âge de dix-huit ans, à la fin du lycée. Déployant d'un bout à l'autre son quotidien et celui de sa famille, le cinéma de fiction donne à voir ici, pour la première fois, un enfant grandir jusqu'à devenir adulte, et souligne la simplicité mystérieuse et poignante du développement d'un être.
L'expérimentation du temps, du récit et de la mise en scène sont aussi les conditions de restitution d'une autre réalité. Plusieurs films moins connus ou inédits en France – The Newton Boys, Live from Shiva's Dance Floor, Fast Food Nation, Bernie, Up to Speed, Last Flag Flying – parcourent ainsi le passé lointain et récent de l'Amérique dont ils racontent une histoire alternative. Rien cependant de démesuré ni de tapageur dans l'art de Linklater, bien au contraire. L'ampleur et l'architecture complexe des films semblent ne rien peser tant elles visent à partager la sensation d'être au monde. Cette maîtrise, aussi vertigineuse que discrète, invite à repenser la notion d'auteur.
Source :
Judith Revault d'Allonnes

Service des cinémas du département Culture et création
Show more
Show less
Partners