Exhibition / Museum
China Africa
Crossing the world color line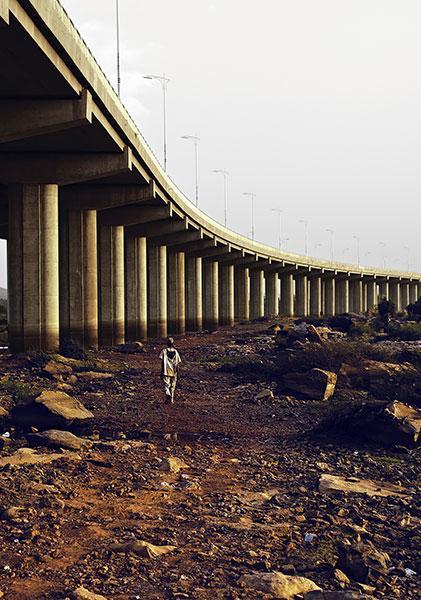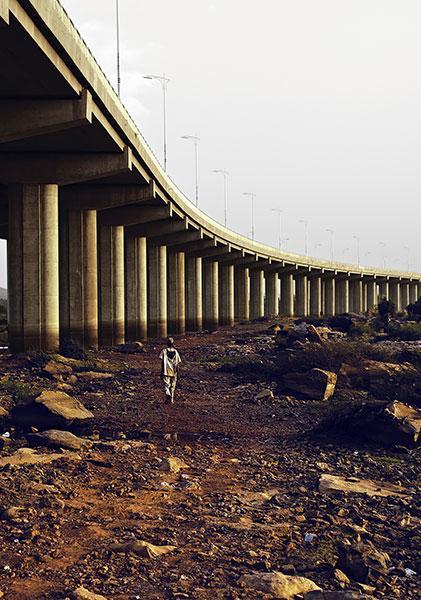 François-Xavier Gbré, « Pont de l'amitié sino-malienne #1 », Sotuba, Bamako, Mali, 2013
© François-Xavier Gbré
The exhibition outlines hypotheses for Chinese-African meeting points, from the shared cultures of struggle to the mapping of a globalised trans-cultural identity. It explores some of the economic (François-Xavier Gbré & Anawana Haloba) and social (Wang Bing & Marie Voignier) transformations born of this relationship, in addition to the resulting emergence of a critical imagery (Musquiqui Chiying, Kiluanji Kia Henda and Cui Jie).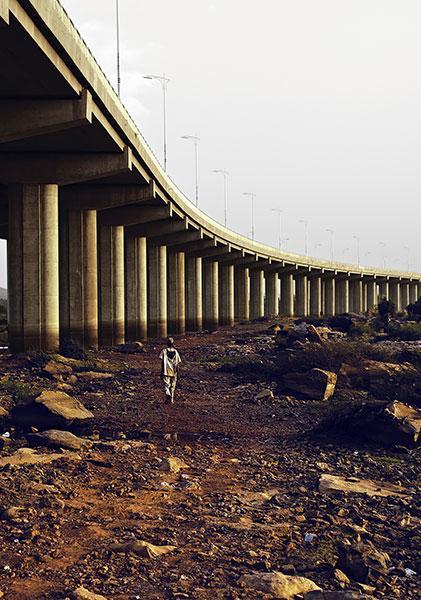 François-Xavier Gbré, « Pont de l'amitié sino-malienne #1 », Sotuba, Bamako, Mali, 2013
© François-Xavier Gbré
When
4 Mar - 18 May 2020
11h - 21h,
every days except tuesdays
Where
Musée - Niveau 4 - Galerie 0 - Espace prospectif
Presentation by the exhibition's curator
Should the China-Africa connection be seen as a form of total emancipation from colonialism or as the expression of a new relationship based on domination? The China – Africa exhibition examines the real and imaginary spaces resulting from this dialogue, which were first constructed within a framework of Marxist ideology and colonial and then decolonial history. It is an implicit interrogation of Western history.
At the turn of the 20th century, W. E. B. DuBois, the pan-Africanist American thinker, advocated the idea whereby the Asian world could trace the pathway for worldwide racial emancipation. The last century was shaped by the progressive establishment of a link, in certain cases a community of political, ideological and then largely economic interest, between China and Africa. This Afro-Asian meeting of two "Southern" zones liberated representation systems from both the colonial and Western framework, and asserted a common need for a change of focus. What new realities emerged from this transcultural encounter? What mobilities, what cities, what communities? What Utopian or dystopian projections came to light?
The exhibition sets out to outline theories of Sino-African encounters, from shared imagery of struggles to the configuration of a transcultural or globalised identity. It questions certain economic (through the works of François-Xavier Gbré, Pratchaya Phinthong and Yonamine) and social transformations born of this relationship (Wang Bing, Anawana Haloba, Marie Voignier), as well as unleashing critical imagination (Musquiqui Chihying, Kiluanji Kia Henda, Binelde Hyrcan).
François-Xavier Gbré and Kiluanji Kia Henda place the Sino-African theory in a context of Marxist and colonial history. For Gbré, the fractured narrative of the Bamako swimming pool, built in 1969 by the USSR for the first African games, which never took place, and then renovated by the Chinese, became an account of a shift in geopolitical influence. In Henda's film installation, a stuffed antelope in Luanda Museum of Natural History, a symbol of Angolan national identity, recounts its condition as a symbolic object, as an ethnographic artefact that is simultaneously suffused with the consternated memory of the civil war and with the Chinese presence today.
Here and there, the exhibition meditates on how economic cooperation invests cultural spheres and influences the notion of national identity. Chihying starts with the long history of Sino-African relations – the archaeological discovery of Chinese coins in Kenya – and highlights an anticipated excavation of the cultural institutions the Chinese construct in Africa. Yonamine and Pratchaya Phinthong adopt a conceptual and critical approach to the Chinese presence as an economic and symbolic transaction that is reinvested in a relational space devoted to questions and appeasement.
To this possible constitution of a collective memory is added a series of personal narratives in the films of Marie Voignier and Wang Bing, respectively observing the trajectories of a community of Cameroonian shopkeepers and a Nigerian migrant in Guangzhou. This tighter focus also permeates Anawana Haloba's installation, a poetic restitution of the construction in Zambia of a railway line by the Chinese, in the form of a filmic, literary, bodily and audio choreography.
The interweaving of past and present critical horizons is rivalled only by excessive speculation on the future. Artists liberate potentialities but also failures and alternatives to economic cooperation, while using this connection as a pretext to comment on the political life around them: Jie meditates on the future installation of the Huawei company in Africa, Chihying proposes an audio money that could be an alternative to the monetary policy of the CFA franc, while Hyrcan is inspired by the legendary flight of Chinese dignitary Wan Hu to reflect the failure of the Angolan space policy.
Source :
By Alicia Knock

Curator, Musée National d'Art Moderne, Centre Pompidou,

Curator of the exhibition

In Code couleur n°36, january-april 2020, p. 30-31
Show more
Show less