Off-site event
Utopies modernes
Centre Pompidou Málaga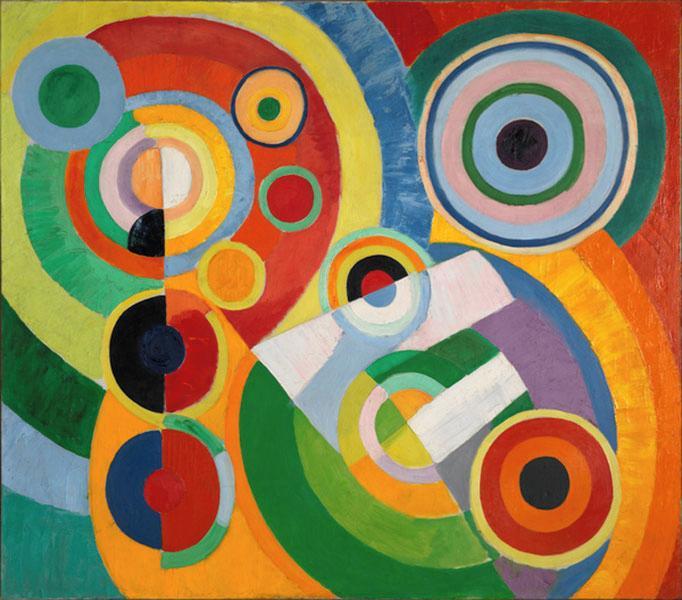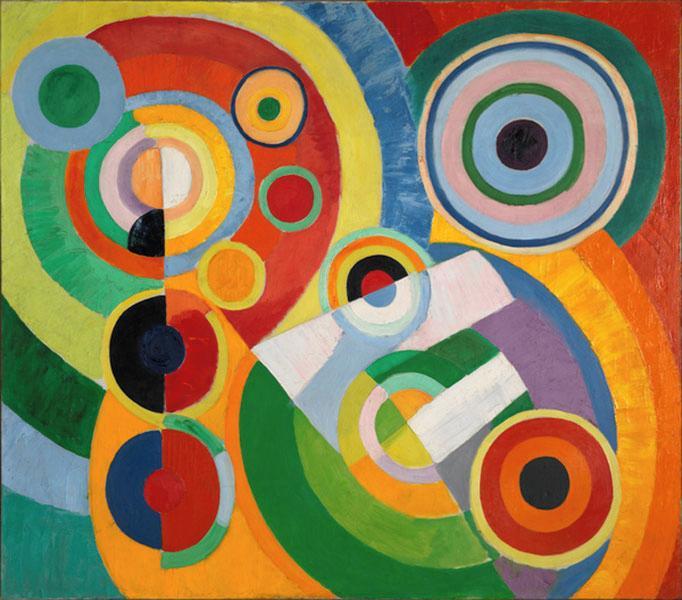 Robert Delaunay, « Rythme, Joie de vivre », 1930
© Centre Pompidou, MNAM-CCI/Georges Meguerditchian/Dist. RMN-GP © Domaine public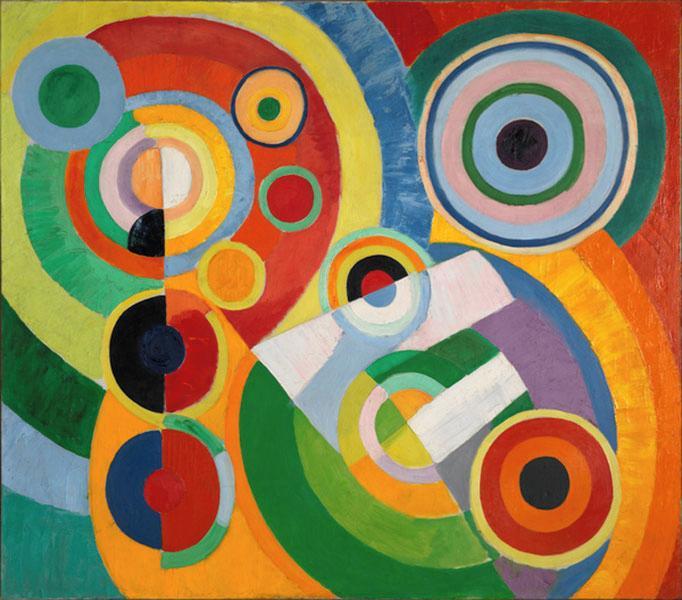 Robert Delaunay, « Rythme, Joie de vivre », 1930
© Centre Pompidou, MNAM-CCI/Georges Meguerditchian/Dist. RMN-GP © Domaine public
Thematically organised, international and multidisciplinary in scope, the new hang at the Centre Pompidou-Málaga entitled Modern Utopias reflects what has been the institution's ambition since it opened in 2015: to offer a fresh look at modern and contemporary art in drawing on the wealth and diversity of a collection unique in the world, the largest in Europe. Throughout the whole of 2018, the new hang will be complemented by an outstanding cycle of screenings of film and video works from the Centre Pompidou's collection.

Structured around a number of key works, the exhibition recalls a century of history, from 1917 to 2017, exploring the role and fate of the avant-gardes, both champions and victims of utopia. Divided into six sections – the utopian dream, the end of illusions, together, the radiant city, imagining the future, the Golden Age – it shows how modern artists conceived their utopia in images, impelled by a single ideal: in the words of French artist Martial Raysse, "to bring beauty into the world".

Actors, witnesses or victims of history, modern artists reinvented the great utopian myths. Free spirits, the enemies of all propaganda, torn between utopia and anti-utopia, dream and reality, they revived figures and symbolic forms expressing or denouncing the ideals or illusions of humanity. Tatlin's Monument to the Third International (1919/1979), a Tower of Babel reflecting the revolutionary energy and excitement of 1917, is answered by Malevich's Running Man (1930-1931) with its bloody cross, or Chagall's Fall of Icarus (1974/ 1977), evocation of the inevitable failure of utopia.

Corbusier's functionalist Radiant City finds a critical counter in Pierre Huyghe's video Ce n'est plus le moment de rêver. Antonio Saura's image of post-68 collective political engagement (Diada, 1978/1979) gives way to Fabrice Hyber's little green man (L'Homme de Bessines, 1991/1997), poetic substitute for the illusory myth of progress. Emancipated from the contemporary materialism, artists explored the vast universe of the possible. They imagined it transfigured by colour (Robert Delaunay, Rythme, Joie de vivre, 1930), or Edenic and painterly (Joan Miró, Personnages et oiseaux dans la nuit, 1974). They have fended off the misery of the modern with the pastoral dream of a happy world, an enchanted garden (François-Xavier Lalanne, Troupeau de moutons, 1965/1979) as it was in the past (Peter Doig, 100 Years Ago, 2001). The conflict between these works, polemically dark and ironical on the one hand and optimistically constructive on the other, finds a resolution of sorts at the end of the exhibition, in the reconciliatory image of a time of harmony. Filmed from the back, the Luxembourg artist Su-Mei Tse, winner of a Golden Lion at the Venice Biennale of 2003, plays on the cello a piece of his own composition, which echoes through the sublime landscape.
Show more
Show less
When
4 Dec 2017 - 2 Mar 2020
9:30am - 8pm,
every days except tuesdays
Where
Centre Pompidou Málaga, Málaga