L'Estaque
octobre 1906 - novembre 1906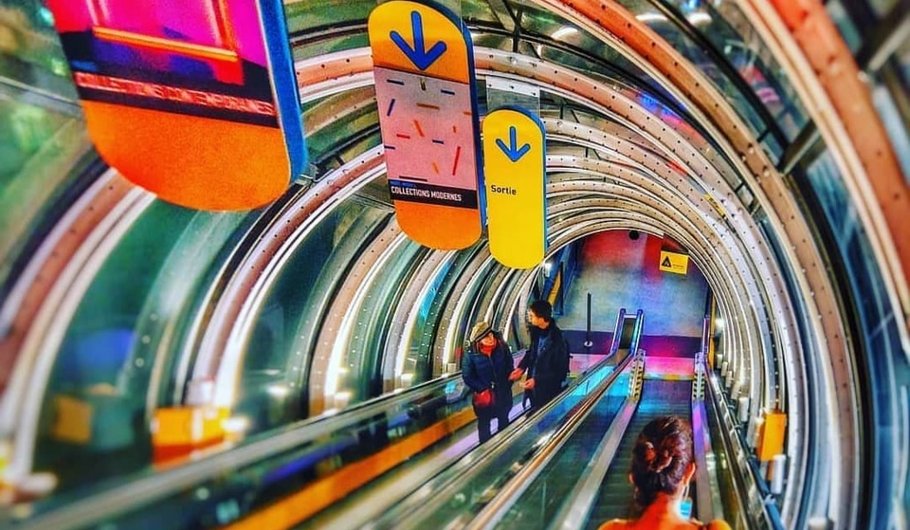 L'Estaque

octobre 1906 - novembre 1906
The vibration of the colours combines with a fragmented touch to create powerful visual rythms.
ln order to reproduce the movements and reflections of water and sky,
Braque relied here on the principle of simultaneous contrasts. According
to the law of optics on simultaneous contrast, the colour orange is intensified when placed near blue. The same result is obtained with the yellow/violet and red/green pairings. The lapping of the water is rendered here with longer strokes, while the russet tones of autumn appear in the sky with small, slight touches.
| | |
| --- | --- |
| Domain | Peinture |
| Techniques | Huile sur toile |
| Dimensions | 50 x 60 cm |
| Acquisition | Donation de Mme Georges Braque, 1965 |
| Inventory no. | AM 4297 P |
On display:
Musée - Niveau 5 - Salle 5 : Fauvisme

---
Detailed description
Artist
Georges Braque
(1882, France - 1963, France)
Main title

L'Estaque

Former title

(Le port de la Ciotat)

Title given

(Le port de la Ciotat)

Creation date

octobre 1906 - novembre 1906

Domain
Peinture
Techniques

Huile sur toile

Dimensions

50 x 60 cm

Inscriptions

S.D.B.G. : G. Braque / 06

Notes

La signature et la date sont postérieures à 1940, car il existe une photographie prise par Routhier, après cette date, où l'oeuvre n'est ni signée, ni datée.

Acquisition

Donation de Mme Georges Braque, 1965

Collection area

Arts Plastiques

Inventory no.
AM 4297 P