Qui acheter? Que faire?
1990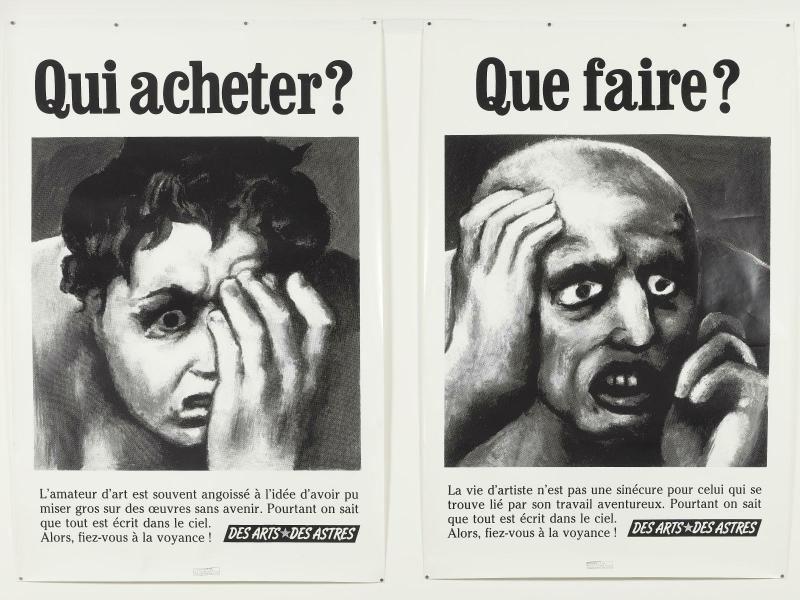 Qui acheter? Que faire?

1990
Ernest T. takes on works that have marked the history of art with a conceptual approach and zany humour.
With his pseudonym Ernest T., the artist uses anonymity as a weapon to demystify the world of art. This diptych was made in 1990 for the "Art and Advertising" exhibition in the Centre Pompidou. The anxiety-ridden faces are borrowed from Michelangelo's Last Judgement. ln a parody of a magazine advertisement, the work vaunts the merits of the clairvoyance agency"Des arts / Des astres" [The arts/The stars] to predict the results of an artistic choice. With a generous touch of irony, Ernest T. questions the criteria of taste and reveals the false appearances of art.


Domain
Photo
Techniques

Epreuve à jet d'encre pigmentaire

Dimensions

180 x 120 cm
chaque tirage

Acquisition

Don de l'artiste, 2020

Inventory no.
AM 2020-347
---